AfDB To Fund Agro-Industrial Park For North West Nigeria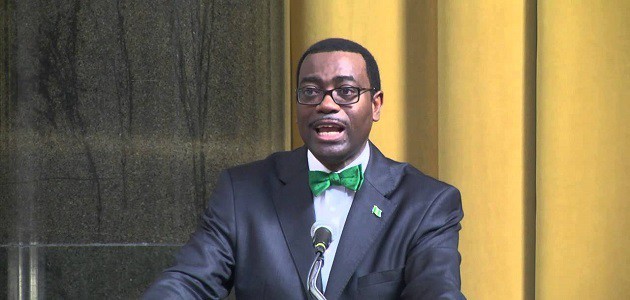 The African Development Bank (AFDB) will partner with the Sokoto State Government in its plans to establish an agro-industrial park for the North West geo-political zone, its President, Dr. Akinwumi Adeshina, has said.
As a starting point to the realization of the overall objective of the project, cotton production would be given priority attention in order to resuscitate the ailing textile industries in the region.
Speaking to Governor Aminu Waziri Tambuwal, Adeshina said the bank was interested in partnering with Sokoto State in particular and the North West states in general because of the huge potentials in agriculture, solid minerals and energy.
He urged Tambuwal to mobilize governments of neighboring states to key into the idea of the agro-industrial zone, saying it will better serve the interest of the nation if the governments enter into partnership with AfDB.
"We hope to partner with the Sokoto government to develop drugs and other solutions to tackle the disturbing problem of malnutrition and stunting growth in children. This is critical because malnourished or stunted children would be mentally or intellectually challenged and cannot contribute to the building of a new African society," Adesina added.
Adeshina urged Tambuwal to sensitize and mobilize Sokoto youths to key into the bank's new initiative "Youth in Agriculture," under which about 1,000 youths in each state of the federation would be supported to take to agriculture and make it a life-long endeavor.
The bank chief commended Tambuwal for his exemplary leadership and people-oriented approach to governance, which he said has endeared the Governor to people across the country and beyond.
"It is heartening that you have not departed from inclusive and consensus building approach which made your tenure as Speaker of the House of Representatives worthy of emulation by leaders and aspiring leaders," he added.
In his remarks, Tambuwal commended Adeshina for his zeal and contributions to the development of Nigeria and Africa.
He assured the bank of the State Government's commitment to the realization of the partnership, and revealed that the state government was ready to host AfDB's delegation, which will visit Sokoto later in the year to concretize the agreements reached.