Southern Kaduna Killings: Reps Summon Service Chiefs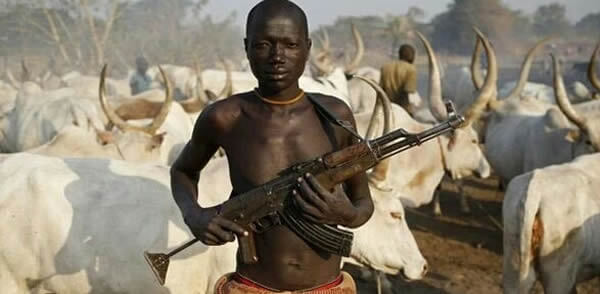 The House of Representatives has summoned the Chief of Defense Staff, Gabriel Olonishakin and three service chiefs to brief it on the security situation in the Southern Kaduna.
The House also invited the Inspector General of Police alongside with the service chiefs in Abuja on Tuesday.
It urged President Muhammadu Buhari to direct the Nigerian Armed Forces and the Police to deal decisively with perpetrators of the killings in Southern Kaduna.
The House advised security agencies to be more proactive in identifying the exact areas of the attacks and carried out a comprehensive security mapping on attackers to combat the menace.
The resolutions followed a motion by Rep. Gideon Gwani (PDP-Kaduna), which was unanimously adopted by members through a voice vote.
In his lead debate, Gwani noted with grief the violent terror attacks of Jan. 6 to Jan.9, at Tachirak, Adu and Tsonje villages of Kagoro town in Kaura Federal Constituency of Southern Kaduna.
According to him, the attacks lead to the death of 13 people in spite of 24 hours imposition of curfew and the presence of the armed forces and the police.
Gwani recalled that the resolution in which the House urged the Executive Arm to set up a committee to comprehensively address the incessant killings in Kaduna State and other parts of the country had not been complied with.
Lawmakers during the debate condemned the violent terror attacks, sympathized with the traumatized victims, and observed a minute silence in honor of the victims.
Contributing to the motion, Rep. Baballe Bashir (APC-Kano) said that the killings in Kaduna State started over 37 years ago, but regretted that none of the perpetrators had been brought to book.
"The Southern Kaduna killings have been on for over 37 years, it happened in Kafanchan, Zangon-Kataf, Godogodo, Gidan Waya among others, no perpetrator has been arrested, prosecuted and punished, 'he said.
Bashir said that some persons somewhere were benefiting from the crisis and that it was high time they were identified and punished appropriately.
He added that unfortunately religious bodies and the media were also worsening the situation through inflammatory remarks and biased reports.
Many other lawmakers equally condemned the sustained killings in the area and other parts of the country and demanded that a lasting solution be found.
The Speaker, Mr Yakubu Dogara, before ruling on the motion commended measures so far taken by President Muhammadu Buhari to stop the killings and destruction of property in Southern Kaduna.
After an extensive debate, the House agreed to invite security chiefs with a view to getting first-hand information on the challenges and prospects of an immediate end to recurring killings and destructions.