BREAKING: Cameroon deport Nigerian refugees For Fear Of Boko Haram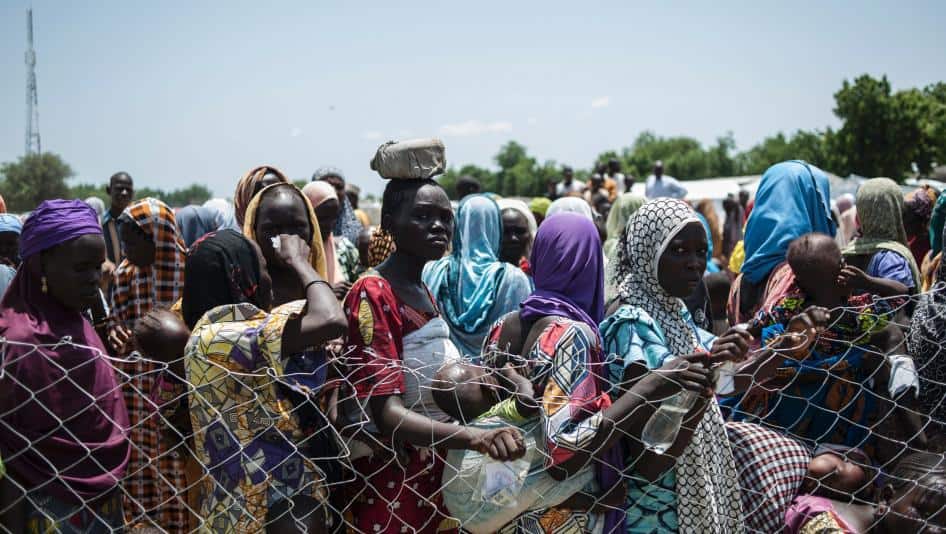 The smooth long relationship between Nigeria and it neighboring West African country, Cameroon, may soon be growing sour as the latter has deported thousands of Nigerian refugees due to fear of Boko Haram Insurgency.
Boko Haram insurgency has posed a serious terror threat to Northern Nigerians and neighboring countries with thousands of lives lost for about a decade.
A report made available to our crime reporter by the Human Rights Watch confirmed the development.
It says no fewer than 100,000 Nigerian refugees have been deported by Cameroon in order to douse the tension of the insurgency in the central Africa country.
Caracal Reports learned further that the deportation of the Nigerians was against the United Nations refugee agency's request not to return displaced people to northeastern Nigeria.
Though Nigerian government and military said the insurgency has been conquered, HRW believes that deported people may likely face more danger in the region.
Meanwhile, Cameroon soldiers are currently under investigation on allegations bothering on abuse of Nigerian refugees in their country.
Reports from HRW had it that soldiers tortured, assaulted, and sexually exploited Nigerian asylum seekers and denied them access to the UN refugee agency.
"The Cameroonian military torture and abuse of Nigerian refugees seem to be driven by an arbitrary decision to punish them for Boko Haram attacks in Cameroon and to discourage Nigerians from seeking asylum," Gerry Simpson, HRW associate refugee director, stated.
No fewer than 100,000 Nigerians have been killed with more than 2 million displaced since 2009 that the insurgency has greeted the most populous African nation.