Tensions Rise In Mideast As The Whereabout Of Lebanese PM Unknown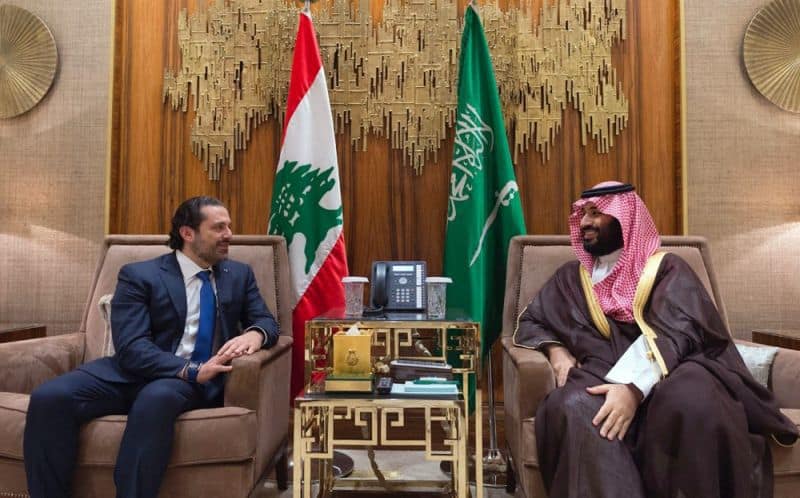 Posted:
November 11, 2017 at 4:26 pm / by
A.L. Long
/
Unsettling acts deepen tension in the Middle East as fear of new conflict emerges in the case of the missing Lebanese Prime Minister Saad Hariri, when earlier this week he made what many believed to be a routine visit to Saudi Arabia. The following day he made an unexpected resignation announcement by video from Riyadh, The Saudi Capital and has not returned to Lebanon. The unsettling events have the region pointing fingers.
The Hariri case has become just one in a profusion of bewildering events – from the Saudi Arabia's  arrest of princes and wealthy businesspeople last weekend to ordering its citizens out of Lebanon on Thursday, escalating tensions in the Middle East and fueling anxiety about whether the region is on the verge of military conflict.
On Friday, the Iranian-backed Hezbollah movement, part of his going coalition at home, charged the Saudi were holding him against his will. The Saudi's claim they are protecting him from an unspecified assassination plot.  
Lebanon has long been buffeted by blows from the great-powers rivalry between Saudi Arabia and Iran. But its economy sputtered on under a tacit understanding among the regional heavyweights and their local proxies that left Lebanon on the sidelines of that contest.
United States Secretary of State Rex W. Tillerson warned Friday "against any party, within or outside of Lebanon, using Lebanon as a venue for proxy conflicts or in any manner contributing to instability in that country," a message likely targeted towards Hezbollah, Saudi Arabia, and Iran.
Worse still, Saudi Arabia feels it has been humiliated by Hezbollah's expanding influence in Syria and Iraq, says it will not accept the party as a participant in any government in Lebanon.
Saudi Arabia, Bahrain, Kuwait, and the United Arab Emirates all ordered their citizens out of Lebanon this week.
Analysts and diplomats are scattering to figure out what the latest developments mean, whether they are connected and whether they are part of a buildup to a regional war.
Hariri, until he announced his resignation on Saturday, had shown no signs of planning to do so.
Merely hours later, a missile fired from Yemen came close to Riyadh before being shot down. Saudi Arabia subsequently blamed Iran and Hezbollah for the rocket, suggesting they had aided the Iran-aligned Houthi rebels in Yemen to fire it.
Just last week the aggressive Saudi Arabian crown prince, Mohammed bin Salman ordered the arrest of hundreds of Saudi's – including 11 princes, government ministers and some of the kingdom's most prominent businessmen – in what is either a crackdown or a purge, as outside analysts have suggested.
A week earlier it was revealed Jared Kushner, President Trump's son-in-law and advisor visited Riyadh on a previously undisclosed trip and met until the early morning hours with the crown prince. The White House has not announced what they discussed, but officials privately said they were responding about the administration's efforts to forge an Israeli-Palestinian peace deal.
According to the New York Times, On Friday, Hezbollah's leader, Hassan Nasrallah, said Saudi Arabia had asked Israel to attack Lebanon, after essentially kidnapping Hariri. "I'm not talking here about analysis, but information," he said. "The Saudi's asked Israel to attack Lebanon."
No evidence of this claim was provided, but Western and regional analysts say given all the confusing and unexpected events and random players, they could not entirely rule out such a scenario – the buildup to yet another regional war.