UN António Guterres Warns Trump Admin About Slashing Aid To Palestinians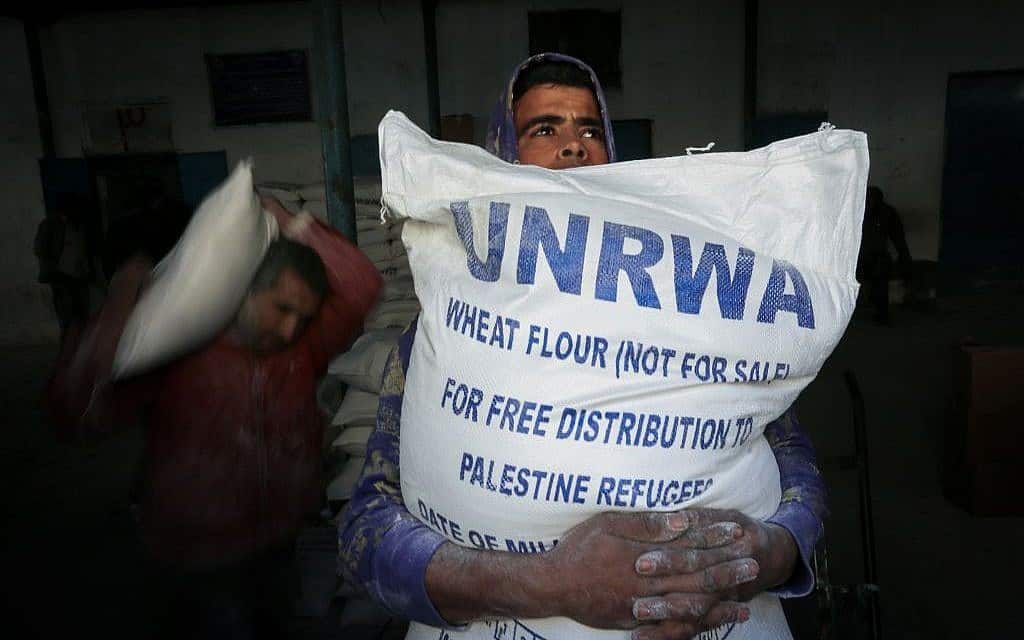 The United Nations Secretary-General has warned that the Trump administration's threat to slash funds to a UN agency to aid Palestinians will cause "a very very serious problem" and may jeopardize stability in the Middle East.
Antonio Guterres told reporters at UN Headquarters in New York that he was "very concerned" about the United States plans to cut funds to the United Nations Relief and Works Agency for Palestinian Refugees, commonly known as UNRWA. "UNRWA is providing vital services to the Palestinian refugee population, both in the occupied territories, in Jordan, in Syria and Lebanon," Guterres said. He added, "Those services are of extreme importance not only for the well being of these populations — and there is a serious humanitarian concern here — but also it is an important factor of stability. If UNRWA is not in a position to provide vital services, this will create a very very serious problem, and we will do everything we can to avoid this situation to occur."
However, when pressed on the specifics, Guterres admitted that he was "unaware" of an announcement made earlier today that the US will cut their funding to UNRWA by more than half. And he didn't propose any plan to get the US administration on board with funding UNRWA.
Earlier today, "senior US officials," told wire services that the US would likely send only 60 million dollars in its first annual payment to UNRWA – as opposed to the expected payment of 125 million dollars. This represents a cut of 65 million dollars, or slightly over 50 percent of the total.
On January 2, President Trump tweeted out a warning that the US would reduce its aid to Palestinians. He tweeted, "We pay the Palestinians HUNDREDS OF MILLIONS OF DOLLARS A YEAR and get no appreciation or respect. They don't even want to negotiate a long-overdue peace treaty with Israel…With the Palestinians no longer willing to talk peace, why should we make any of these large future payments to them?
The UN estimates that 5 million people receive some form of aid – whether food, education, medical services – from UNRWA. Most of those receiving aid live in long-standing refugee camps Gaza, the West Bank, and Lebanon.
The United States is the world's top donor to UNRWA and is responsible for one-third of the agency's budget. The US donated 355 million dollars to UNRWA in 2016 and was expected to make a similar contribution this year.
The Israeli Prime Minister, Benjamin Netanyahu, has called for UNRWA to be entirely shut down. He and other Israeli officials accuse UNRWA of being a thinly-disguised political tool, perpetuating the Palestinian refugee crisis by encouraging families to remain in refugee camps for generations instead of integrating into the countries where they now live. UNRWA is the only UN agency which is country-specific, serving only Palestinians instead of all refugees, and its detractors say that UNRWA's real purpose is to criticize Israel. UNRWA has also been accused of encouraging violence and anger in Palestinian children, by teaching them an extremist anti-Zionist ideology in the UNRWA-run schools.