Week In Review: Mueller's Investigation gains a new advantage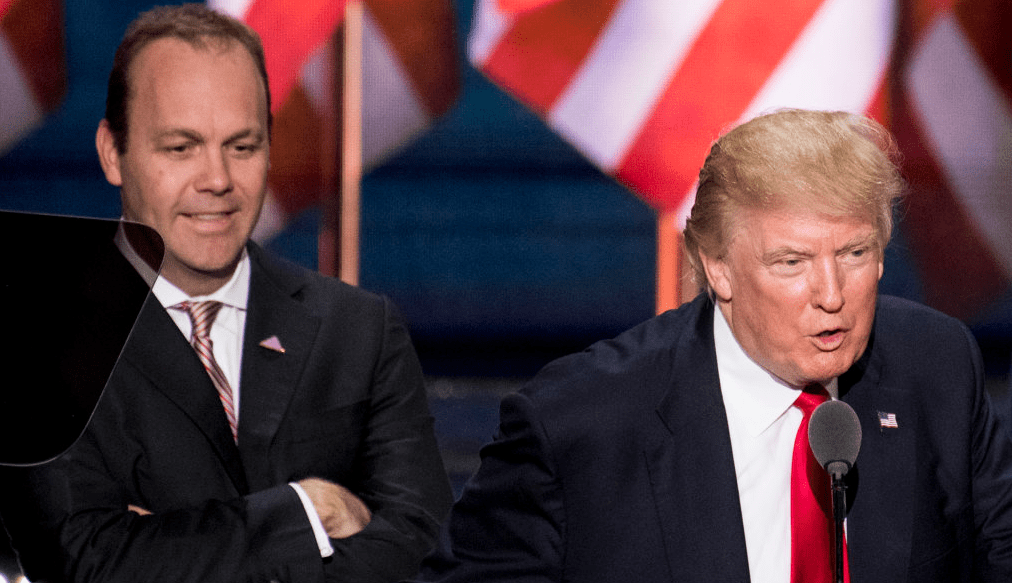 On Friday, former Trump Presidential Campaign adviser, Rick Gates, changed his plea to guilty, for financial fraud and lying to investigators. The aftermath of which was an agreement to cooperate with Robert Mueller and his team in the investigations regarding Russia's involvement in the 2016 elections.
Rick Gates served as President Trump's deputy campaign chairman which signals a huge development in the Mueller investigations since he could possibly provide information that either exonerates or further incriminates all those involved in the Trump Campaign. Especially because Gates is facing up to six years in prison. Assuming he is able to provide substantial evidence, that prospective prison sentence could be decreased.
Rick Gates was first indicted by special counsel Robert Mueller in October of last year. Along with Paul Manafort, the former Trump campaign chairman.
Living victims of the Parkland School Shooting Fight Back Against Misinformation
Over a week after the latest school shooting in Parkland, Florida, students who witnessed the incident have taken national news by storm in their push for stricter gun control. Though their efforts have seemed to push the conversation regarding gun control and school safety forward, they have been met with an onslaught of false accusations.
Following the horrific attack, some outspoken student-activists, namely David Hogg and Emma Gonzalez have been accused (by conservative pundits and conspiracy websites) of being encouraged by liberal organizations. Additionally, some political figureheads are claiming that some of the students, who are speaking out about their experiences and advocating for gun control, are not students at all but rather paid actors.
This misinformation has reached all corners of the media. Jack Kingston, a former Republican congressman, and current CNN contributor somewhat legitimized the conspiracy by suggesting, during a live broadcast that the student-activists were paid by liberal billionaires such as George Soros and supported by the controversial liberal group, Antifa.
In response to these accusations, the Stoneman Douglas High School students have turned to social media to share yearbook photos and other sorts of proof in order to protect their outspoken classmates from misinformation.
Airstrikes in Ghouta, Syria kills 500 people
Over the last week, Russia-backed Syrian forces conducted air raids that have reportedly killed over 500 people, including 126 children in Eastern Ghouta. This according to the Syrian Observatory for Human Rights.  
As a result, the United Nations has delayed its vote on a ceasefire resolution.
Though Russia denies its involvement, reports indicate that the air strikes were definitely carried out by both Russian and Syrian planes.
The Syrian government also denies targeting civilians, stating that the air raids were intended to liberate Eastern Ghouta from "terrorists" which likely mean rebel groups.
Currently, 393,000 people remain trapped in the area and the UN is seemingly at a loss when it comes to finding a solution that would benefit the civilians in the area.
"Hell on earth" is how UN Secretary General Antonio Guterres described the situation.
Several cut ties with the National Rifle Association
An immediate effect of last week's school shooting in Parkland, Florida was the criticism of the National Rifle Association (NRA) and its deep financial ties to prominent conservative politicians such as Florida senator, Marco Rubio, and President Trump.
Activists, specifically student-activists from the affected high school, have not only been putting a lot of pressure on politicians that have accepted campaign donations from the NRA but also on the organization's corporate partners.
Activists have bombarded the NRA's corporate partners with online comments under the hashtag #BoycottNRA.
More than a dozen companies- namely Hertz, First National Bank and MetLife insurance- have cut ties with the NRA as a result.