Ireland: Exit Polls Project Overwhelming Support For Abortion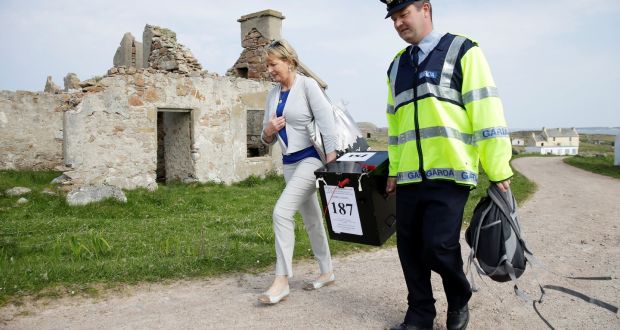 Exit polls suggest that voters in Ireland have overwhelmingly called for an end to their country's ban on abortion.
The polls, carried out by Irish broadcaster RTE and the Irish Times, showed that around 69 percent of those who took part in the referendum voted to repeal a clause in the country's constitution that effectively bans abortions.
The RTE poll put the figure at just over 69 percent, while the Irish Times said 68 percent were in support of repealing the abortion ban.
Ireland, a traditionally Catholic country, has long had some of the strictest anti-abortion laws in Europe.
The eighth amendment to Ireland's constitution says that an unborn child has the same right to life as a pregnant woman. As a result, under Irish law abortion has always been punishable by up to 14 years in prison, although since 2013, exceptions have been made when a mother's life is at risk.
Ireland's political leaders have pledged that, if voters call for a repeal to Amendment Eight, they will introduce new laws allowing unrestricted abortion during the first trimester, and allowing abortion under certain conditions after that point.
The referendum attracted intense attention from around the world and brought many Irish expatriates back to their homeland in order to cast ballots in the controversial referendum. On social media, the hashtag #hometovote was trending, and many Irish women were photographed in airports, toting suitcases and wearing "Repeal" t-shirts.
Exit polls also indicated unusually high voter turnout.
Ireland's Prime Minister, Leo Varadkar, who supports the vote, told reporters this morning that he was optimistic. "Not taking anything for granted, of course, but quietly confident," Varadkar said.
Ireland, once a staunchly conservative nation dominated by the Roman Catholic church, has been steadily liberalizing in recent years. The country now allows same-sex marriage, and divorce.