Private Prison Group Seems To Violate Campaign Finance Laws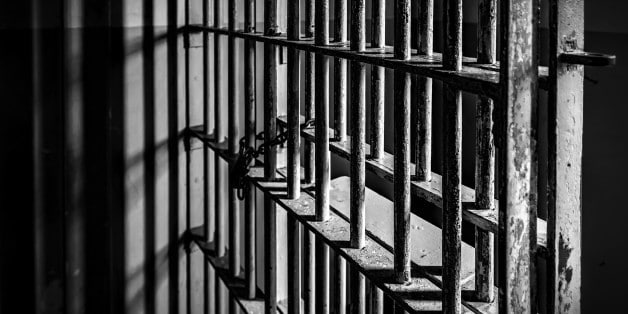 GEO Group is the largest private prison companies in the United States, operating 141 facilities and has approximately $471 million worth of contracts with Immigration and Customs Enforcement (ICE). However, according to MapLight, the company may have broken campaign finance laws with a donation to a Political Action Committee (PAC) supporting Florida Governor Rick Scott's campaign for Senate.
"The questionable contribution occurred in April when a GEO Group subsidiary donated $125,000 to New Republican PAC, a super PAC supporting Scott's Senate bid. The contribution was made by GEO Acquisition II, Inc., a wholly owned subsidiary of GEO Group," MapLight reports. "A contractor can't dodge the ban by making a contribution through a wholly owned subsidiary," Brendan Fischer, a lawyer at the Campaign Legal Center said about the donation to MapLight.
In 2016, Campaign Legal Center filed a complaint with the Federal Election Commission (FEC) regarding another GEO Group subsidiary making a donation to Donald Trump super PAC, Rebuilding America Now, according to MapLight.
Of note, GEO Group has benefited from the Trump administration after Attorney General Jeff Sessions reversed an Obama era plan to phase out the federal use of private prisons. The Sessions 'zero tolerance' immigration policy announced this past April has also led to CEO Group seeing an increase in revenue.
According to CNBC Reuters, Special Services subsidiary has a $6.8 million contract with ICE and provides aid to ICE's Enforcement and Removal Operations unit which has a mission of locating, arresting, and removing criminal aliens. Multiple outlets have reported throughout the year that ICE has detained and deported numerous non-violent undocumented immigrants, many of which who have previously cooperated with the United States federal government. Microsoft also maintains a $19.4 million contract with ICE. From Microsoft's blog:
U.S. Immigration and Customs Enforcement (ICE) enforces federal laws governing border control, customs, trade and immigration to promote homeland security and public safety. ICE has more than 20,000 employees in more than 400 offices in the United States and 46 foreign countries.

The new FedRAMP High ATO validates that Azure Government meets all security and compliance standards necessary to handle ICE's most sensitive unclassified data, including data that supports the core agency functions and protects against loss of life.

This ATO is a critical next step in enabling ICE to deliver such services as cloud-based identity and access, serving both employees and citizens from applications hosted in the cloud. This can help employees make more informed decisions faster, with Azure Government enabling them to process data on edge devices or utilize deep learning capabilities to accelerate facial recognition and identification.

ICE's decision to accelerate IT modernization using Azure Government will help them innovate faster while reducing the burden of legacy IT. The agency is currently implementing transformative technologies for homeland security and public safety, and we're proud to support this work with our mission-critical cloud.
The FEC has yet to take action against GEO Group according to Fischer, "The FEC has still failed to take action against GEO for its illegal contributions in the 2016 cycle — and in the meantime, GEO continues to illegally pour money into federal elections. GEO may have calculated that the financial benefit from buying influence with politicians outweighs any penalties that the FEC might eventually impose."
Neither spokespeople from GEO Group and New Republican Pac responded to MapLight's request for comment on their findings.