US Congressman Collins Indicted On Securities Fraud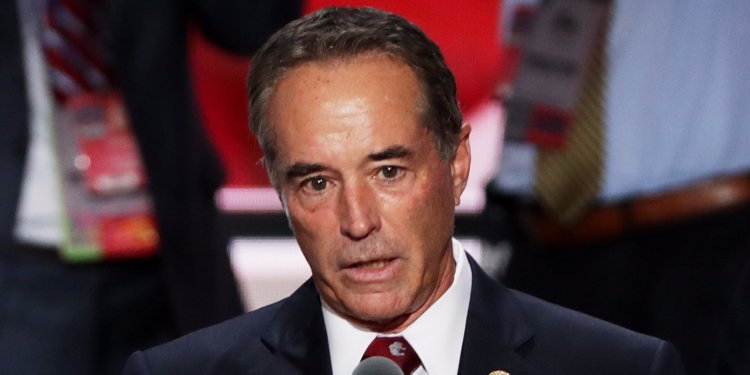 Posted:
August 8, 2018 at 12:42 pm / by
A.L. Long
/
On Wednesday, New York Federal Prosecutors announced Rep. Christopher Collins (R.-N.Y.) was arrested for alleged connection to an insider trading scheme, linked to his Australian biotech firm.
According to the Buffalo News, Collins' son, Cameron Collins, and Stephen Zarsky, the father of Cameron Collins' fiancee, also were arrested. A spokesman for the U.S. attorney for the Southern District of New York said all three surrendered to federal authorities in New York City.
All three were charged with conspiracy to commit securities fraud and are scheduled to be arraigned at 2:30 p.m. in Manhattan.
Collins was the first Congressman to endorse Donald Trump for President during the 2016 election.
According to an unsealed indictment; Chris Collins, a major shareholder in an Australian biotech company, Innate Immunotherapeutics, is alleged to have revealed information to his son, also a major shareholder in the company. His son is then asserted to have shared inside information to others involved in trading in the company.
The indictment describes Innate's development of a multiple sclerosis drug called MIS416. Prosecutors said when a drug trial failed; Chris Collins allegedly passed that information to his son who then provided the news to investors who then unloaded their shares before making the announcement.
Early trading participants were alleged to have avoided more than $768,000 in losses, the indictment says.
Collins was on the board for the biotech company and owned significant stock.
"We will answer the charges filed against Congressman Collins in Court and will mount a vigorous defense to clear his good name. It is notable that even the government does not allege that Congressman Collins traded a single share of Innate Therapeutics stock. We are confident he will be completely vindicated and exonerated. Congressman Collins will have more to say on this issue later today," was a statement posted on Collins' Congressional website.
The indictment alleges the conspiracy began in June of 2017 when Collins received information Innate's drug had failed in clinical trials. Prosecutors say Collins then alerted his son, Cameron, to the results but didn't trade shares himself, perhaps due to the current investigation into his relationship with Innate by the Office of Congressional Ethics.
Collins, who couldn't trade his own stock, allegedly shared with his son the information so he could avoid losses. The son is then alleged to have alerted other Innate stockholders to the news so they could dump shares before the news went public on June 26, 2017.
Collins's relationship with Innate was already under the microscope, revealing his efforts to recruit investments – among them, former HHS Secretary Tom Price.
According to public record, Price made $225,000 on his investment.
Colorado Rep. Doug Lamborn, another GOP lawmaker, purchased Innate stock for between $15,000 and $50,000 and recently sold it for less than $1,000.
Chris Collins is a three-term incumbent representing New York's 27th Congressional District, which includes suburbs of Buffalo and Rochester, and is up for re-election in November. He has raised more than $1.34 million in his campaign war chest, according to the latest Federal Election Commission filing.
Political analysts have considered his Democratic opponent's bid a long shot, the Niagara Gazette reported last month.