Trump Again Threatens Shutdown After Border Wall Meeting With Pelosi And Schumer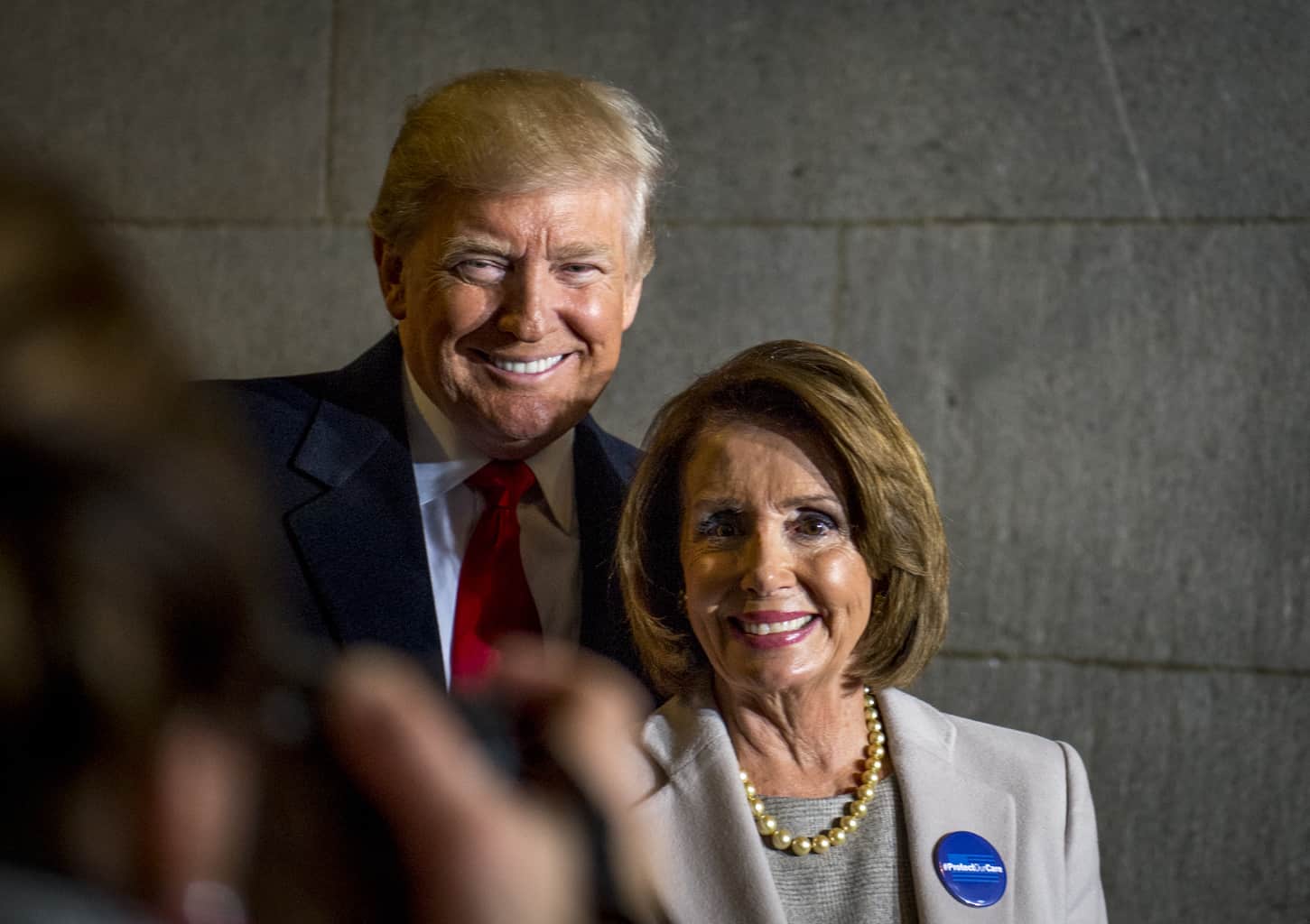 On Tuesday, United States President Donald Trump made a previously private meeting with incoming House Majority Leader, Nancy Pelosi (D-CA) and Senate Minority Leader Chuck Schumer (D-NY) open to the public.
The main focus of the meeting was Trump's proposed border wall, which he previously falsely claimed would be fully funded by Mexico. Trump is now demanding $5 billion for the wall, while the two Democratic leaders are offering approximately $2 billion. Of note, current polling shows American citizens aren't agreeing with President Trump's stance on the wall. NPR reports:
By a 21-point margin — 57 percent to 36 percent — Americans think the president should compromise on the wall to avoid a government shutdown, rather than stand firm. About two-thirds of Republicans say the opposite, and the president has been focused on maintaining his base.
"But not only do most Americans oppose risking a government shutdown over a wall, but more than two-thirds (69 percent) do not believe building a wall should even be an immediate priority for Congress. That includes half who do not believe it should be a priority at all. More than a quarter (28 percent) believe it should be an immediate priority, including 63 percent of Republicans," NPR continues.
New York Times breaks down a key moment of the contentious exchange:
"If we don't have border security, we'll shut down the government — this country needs border security," Mr. Trump declared as the testy back and forth unfolded, and Mr. Schumer reminded the president repeatedly that he had called several times for a shutdown, appearing to goad him into taking responsibility. "You want to know something?" Mr. Trump finally said, exasperated. "I'll tell you what: I am proud to shut down the government for border security, Chuck." "I will take the mantle," Mr. Trump went on. "I will be the one to shut it down — I'm not going to blame you for it."
The Associated Press also delivered analysis on the meeting:
Pence, a former House member, sat silently as Trump and the two Democrats bickered. He later called the meeting a "good discussion." Asked to describe the atmosphere in the private meeting that followed the public quarrel, Pence said, "candid." Pelosi and Schumer have urged Trump to support a measure that includes a half-dozen government funding bills largely agreed upon by lawmakers, along with a separate measure that would fund the Department of Homeland Security at current levels through Sept. 30, the end of the fiscal year. The homeland bill includes about $1.3 billion for fencing and other security measures at the border.
"Sunday's shutdown threat from Trump also echoed a remark he made in February when he said "I'd love to see a shutdown" if the government did not agree to address immigration," CNN reported President Trump saying back in July. The comment is a reference to a tweet Trump published in July.
I would be willing to "shut down" government if the Democrats do not give us the votes for Border Security, which includes the Wall! Must get rid of Lottery, Catch & Release etc. and finally go to system of Immigration based on MERIT! We need great people coming into our Country!

— Donald J. Trump (@realDonaldTrump) July 29, 2018