Weekend Review: Gun Violence And Trump Border Wall Emergency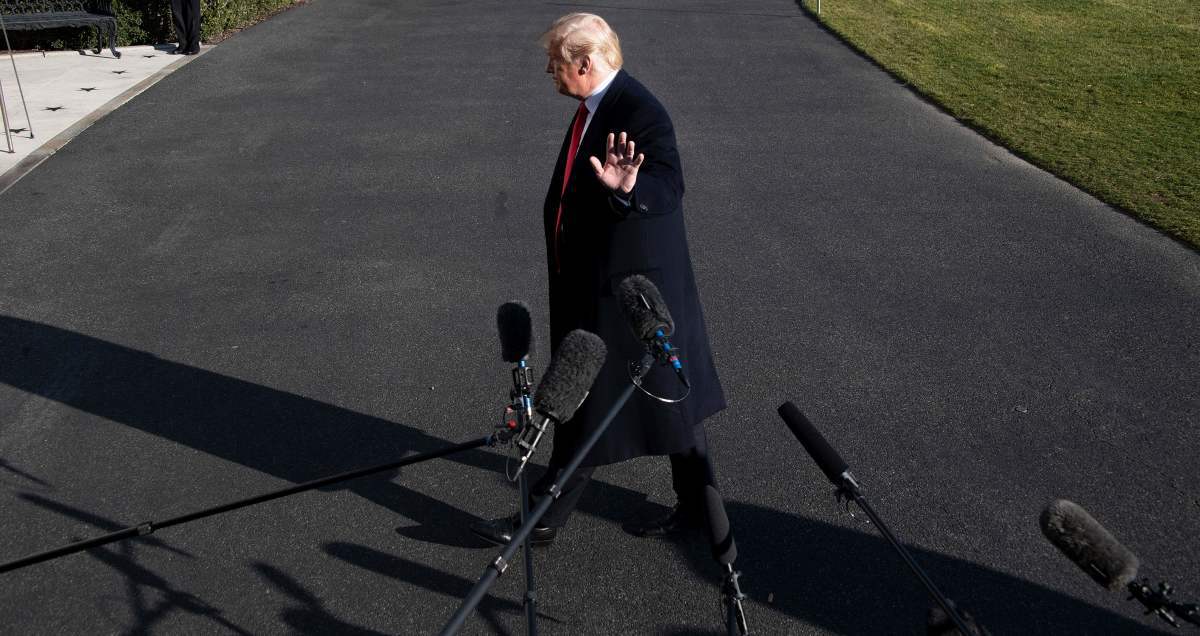 Mass Shooting in Chicago Suburb Leaves 6 Dead
Gun violence epidemics in the US reared its ugly head yesterday as five people were killed by a gunman who opened fire at an industrial warehouse in Aurora, Illinois Friday afternoon.
The shooter, Gary Martin, was confirmed to work for the company and was fired Friday after 15 years of employment. He produced a pistol during his termination meeting and began a rampage before being shot to death by responding officers. Multiple police officers were shot and sustained non-life threatening injuries while apprehending him.  
The shooting comes a day after the one-year anniversary of the shooting at Marjory Stoneman Douglas High School in Parkland, Florida, which claimed 17 lives.  
National Emergency in the US: Trump Wants a Wall
President Trump has declared a national emergency after signing a spending bill to avoid another government shutdown. That bill does not allow for the $5.7 billion Trump has repeatedly requested to fund border wall construction, something he says is needed to resolve the border crisis.
Now the president has taken action to free up $6 billion more in federal funds for the wall, bringing total funding to almost $8 billion. Trump admitted during his announcement, "I didn't need to do this," adding he would "rather do it much faster".
"We will have a national emergency, and we will then be sued" and "we'll end up in the Supreme Court, and hopefully we'll get a fair shake and we'll win in the Supreme Court," Trump predicted.
Negotiations on the spending bill ran into obstacles mid-week over back pay for thousands of federal contractors affected by the shutdown, including hundreds of NASA employees who work at the Kennedy Space Center. President Trump reportedly refused to sign any agreement that included contractor back pay and the language was eventually removed from the bill.
National Emergency in Sierra Leone: Rape and Sexual Violence
Sierra Leone's President Julius Maada Bio also declared a national emergency last week after a 5-year-old girl was raped and left paralyzed by a 28-year-old man. The president announced that rape and sexual violence are a national emergency for the country and further recommended measures to address the issues.
Police statistics show that sexual violence reports nearly doubled in Sierra Leone last year and activists note most cases are never reported so actual figures would be much larger. In response to this crisis, Bio declared an emergency to quickly enact measures that would benefit victims. His recommendations include free hospital care for every victim and specific divisions within the police and courts to handle the cases.
Additionally, the president proclaimed that sex with a minor is immediately punishable by life imprisonment (sexual crimes previously carried a maximum penalty of 15 years).
US Lawmakers Vote to End Support for Saudi Arabia in Yemen War
The US House of Representatives approved a resolution on Wednesday that could force the US government to withdraw troops from intervention in the Yemen War.  The US military has provided support for a Saudi-led coalition in Yemen since 2015 and critics argue the humanitarian crisis created by the war has been worsened — not helped — by US presence.
The measure relies on the War Powers Resolution and congressional authority to remove US troops. If the Senate approves the resolution, a veto from President Trump and a subsequent showdown is anticipated.
Robert Mueller Requests At Least 19 Years in Prison for former Trump campaign chairman Paul Manafort 
According to court documents filed by Robert Mueller's office on Friday, special counsel has recommended Paul Manafort spend up to 24 years in prison on charges of tax and bank fraud. The sentencing memo stated that Manafort was "well-educated, professionally successful, and financially well off" but "nonetheless cheated the United States Treasury and the public out of more than $6 million in taxes at a time when he had substantial resources." 
Manafort, who served as chairman of Donald Trump's presidential campaign, faces the longest prison sentence so far in the ongoing Russia investigation. If the judge follows special counsel's recommendation for sentencing, Manafort could spend the rest of his life in jail.
White House Press Secretary Sarah Huckabee Sanders admitted on Friday that she was previously interviewed by Mueller's team and claimed she was "happy to voluntarily" sit down with them. Though the reason for the special counsel's interview is not known, Sanders said President Trump urged full cooperation as "he has everyone in the administration."
Elections Delayed in Nigeria
The announcement that presidential and parliamentary elections in Nigeria would be delayed for one week came hours before polls were set to open on Saturday. President Muhammadu Buhari seeks reelection and is competing against about 70 candidates.

Moving forward with the election as scheduled was "no longer feasible" according to the chairman of the Independent National Electoral Commission. The elections will take place on Saturday, February 23 instead.
The news comes shortly after officials in Nigeria reported discovering 66 bodies, including 22 children and 12 women, in eight villages in the Kujuru area of Kaduna state. State governor Nasir El-Rufai said arrests have been made in the killings, which may have stemmed from religious conflicts.