Saudi Crown Prince Attempts To Use Palwama Attacks To Restore Image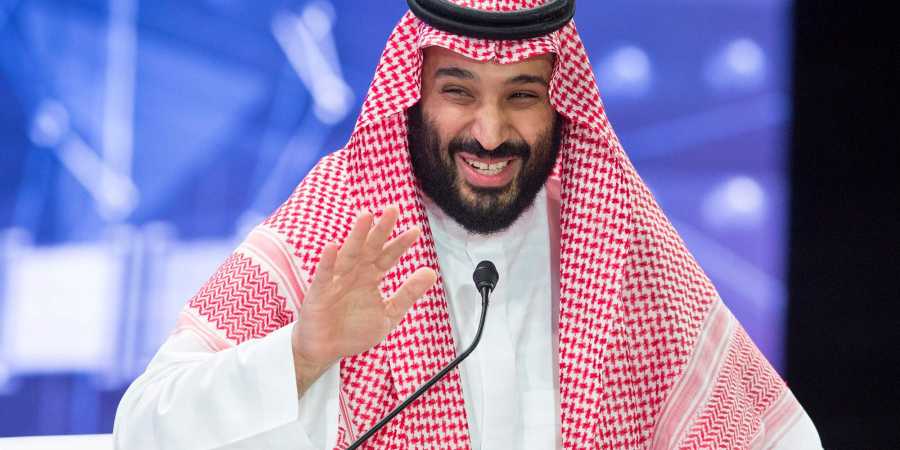 Pulwama Attack
On February 14th a suicide bombing carries out in Indian-administered Kashmir intensified the tension between India-Pakistan. The 'Pulwama attack' was a horrific act which caused forty-six Indian paramilitary officers to lose their lives. Soon after the terrorist organization known as Jaish-e-Mohammad (JeM) took responsibility for the horrific attack. Australia, Canada, India, Pakistan, Russia, United Arab Emirate, United Kingdom, United States, and United Nations have all listed JeM as a terrorist organization for their actions over the past nineteen years.   Stanford provides a summary of JeM:
Jaish-e-Mohammad (JeM) is an extremist Islamist group based in Pakistan that aims to undermine Indian control of the Indian Administered Kashmir (IAK) and unite the province with Pakistan under their own interpretation of Shariah Law. The group was founded by Masood Azhar in the early 2000s. Azhar, a citizen of Pakistan and a member of the terrorist group Harakat al-Mujahedeen (HuM), was accused of working with Al Qaeda (AQ) and of fighting against U.S.
Prime Minister's Adviser on Commerce, Razak Dawood of Pakistan told reporters that Pakistan may take unilateral measures against India or revoke concessions under the South Asia preferential trade agreement (Sapta). While another Pakistan official told Dawn the country may increase the list of non-importable items from India in retaliation to India revoking Pakistan's "Most Favored Nation" status along with banning Pakistani actors from working in Bollywood.
Mohammed bin Salman Uses Visit To Enhance Public Relations
Mohammed bin Salman (MBS) continues to undergo critique after the Central Intelligence Agency (CIA) of the United States, along with other international intelligence bureaus concluded MBS order the murder of journalist Jammal Khashoggi last year. Khashoggi was a critic of the Saudi Royal family and especially MBS.
While at a press conference with Prime Minister of Pakistan Imran Khan and Army Chief Qamar Javed Bajwa, MBS announced a $20 billion investment while stating, "We have been a brotherly country, a friendly country to Pakistan. We've walked together in tough and good times, and we [will] continue."
In India, MBS was able to skirt condemning Pakistan for harboring terror, due to holding leverage over Prime Minister Narendra Modi's government. While in the nation MBS signed five agreements on infrastructure, investment, tourism, housing, broadcasting, and setting up a strategic partnership council.
"Today we want to be sure that this relation [sic] is maintained and improved for the sake of both countries. With the leadership of the President [Ram Nath Kovind] and the Prime Minister [Narendra Modi] I am sure we can create good things for Saudi Arabia and India," MBS said to press members after signing the various deals with the Indian government.
The Wire explains why MBS did not have to make a drastic declaration against Pakistan, "New Delhi is not yet in any position to leverage its offerings in order to convince Riyadh to pivot away from Pakistan. India's diplomatic levers at play in West Asia that allow it to have good relations with Saudi Arabia, Iran and Israel alike, the three poles of power at loggerheads with each other in the region, gives next to no precedence to Saudi Arabia to bend over backwards for New Delhi over Pakistan."
Michael Kugelman at the Wilson Center in Washington commented to Al Jazeera on what MBS was looking to accomplish from his trips to the countries at odds with one another, "For MBS, the visits to Pakistan and India are more about image management than anything else."
Despite his efforts, Saudi Arabia is unlikely to restore its image with the international community anytime soon.