Climate Change Disasters Largely Ignored In Africa And Midwest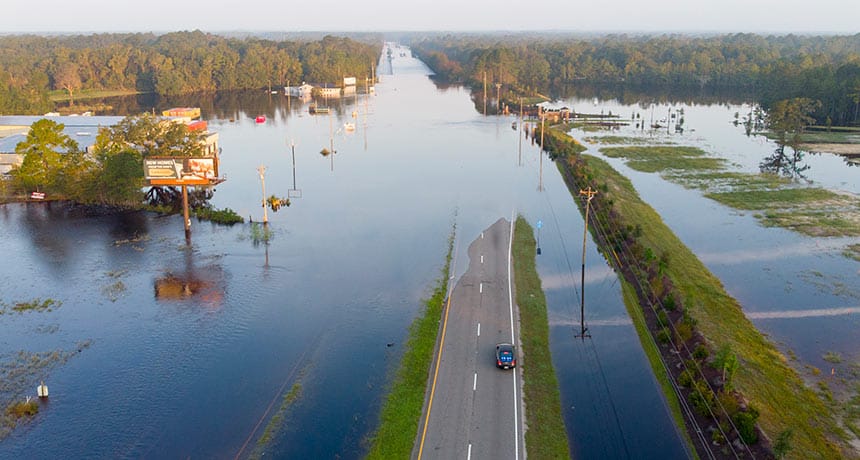 Last week Caracal Reports published an article discussing the after-effects of Cyclone Idai which ravaged Mozambique in southern Africa. "Mozambique's Land and Environment Minister Celso Correia said the number of people in makeshift camps after a powerful cyclone Idai in Mozambique has risen by 18,000 to 128,000 but the death toll remains roughly unchanged at 447."
Concerns following the March 14th natural disaster continue to be at a heightened state, "The country witnessed more casualties on Friday, following a heavy flood arising from worsening atmospheric conditions. Reports say this is the deadliest natural disasters to hit the Southern Africa nation in decades."
While coverage of the plight facing Mozambique, Zimbabwe, and other bordering nations has been scarce, CNN did highlight the selfless act of 71-year-old Plaxedes Dilon, who carried lugged aid over her head for several miles — transporting it to the Highlands Presbyterian Church in Harare, Zimbabwe.
Zimbabwean billionaire Strive Masiyiwa saw her story and mused about the incident on his Facebook account, making a special announcement in a comment on the post.
#Dzokerayi Mu writes,

Strive Masiyiwa you forgot the biggest humanitarian of all is that woman in your photo credit. Gogo walked all the way from her home in Fiyo because she didnt have money for a combi but she packed her saga on her head and walked to highlands to donate the saga full of pots. #heroineofourtime

My reply,
You are absolutely right!
Gogo came to GIVE!
This is the biblical "widow's mite"!
She gave more than us all!

What she did is one of the most remarkable acts of compassion I have ever seen!

When this is over, I'm going to find her, and invite her to come and see me, if possible:

Then:
I will spend time in prayer with her!
Then I will BUILD HER A HOUSE, ANYWHERE SHE WANTS IN ZIMBABWE!
It will have solar power and running water!

Then:
I WILL GIVE HER A MONTHLY ALLOWANCE OF $1000 for life!

Why?
I admire people who are moved to ACT in a crisis!

God bless you, if you are moved to ACT as she did.
It is not about how much you have.
The Young Turks discussed the recent flooding disaster in the middle of the country in the following video.
The National Ground Water Association estimates flooding in the Midwest threatens the safety of more than a million private water wells. "While the exact number of wells possibly affected by contaminated floodwater cannot be readily counted, Census Bureau data show over one million wells in these counties. This well estimate includes counties flooded in Illinois, Indiana, Iowa, Kansas, Kentucky, Minnesota, Missouri, Nebraska, South Dakota, and Wisconsin during the March 2019 winter storm."
With the affects of climate change causing catastrophic damage being seen around the world, it's in the media's best interest to cover these events — regardless of where they take place. National Aeronautics and Space Administration (NASA) details the ongoing challenges climate change presents.
Scientists have high confidence that global temperatures will continue to rise for decades to come, largely due to greenhouse gases produced by human activities. The Intergovernmental Panel on Climate Change (IPCC), which includes more than 1,300 scientists from the United States and other countries, forecasts a temperature rise of 2.5 to 10 degrees Fahrenheit over the next century.

According to the IPCC, the extent of climate change effects on individual regions will vary over time and with the ability of different societal and environmental systems to mitigate or adapt to change.

The IPCC predicts that increases in global mean temperature of less than 1.8 to 5.4 degrees Fahrenheit (1 to 3 degrees Celsius) above 1990 levels will produce beneficial impacts in some regions and harmful ones in others. Net annual costs will increase over time as global temperatures increase.