Weekend Review: Full House Set To Vote After Committee Approves Articles Of Impeachment
On Friday, the House Judiciary Committee approved two articles of impeachment against US Pres. Donald Trump for abuse of power and obstruction of justice.
Voting was postponed on Thursday following days of heated debate. Upon calling Friday's session to order, each article was brought to a vote and approved along party lines.
The full House vote on articles of impeachment is anticipated to take place next Wednesday, Dec. 18. If the House votes to impeach, it is anticipated that the Republican-led Senate will acquit.
Senate Majority Leader Mitch McConnell told Fox News that "there is zero chance the president will be removed from office" and admitted to helping orchestrate "total coordination" with White House lawyers. He also shared his belief that Republicans will unanimously vote to acquit.
British Conservative Party Wins Largest Majority in Decades
Following Thursday's general election in the UK, the Conservative party and British Prime Minister Boris Johnson won a majority in the House of Commons, the largest majority for the party since Margaret Thatcher's 1987 win.
Johnson said he will work to form a "people's government" and promised to "get Brexit done on time" by January 31st. Brexit has been delayed while a deal is negotiated with European officials but Johnson promised to "put an end to all that nonsense."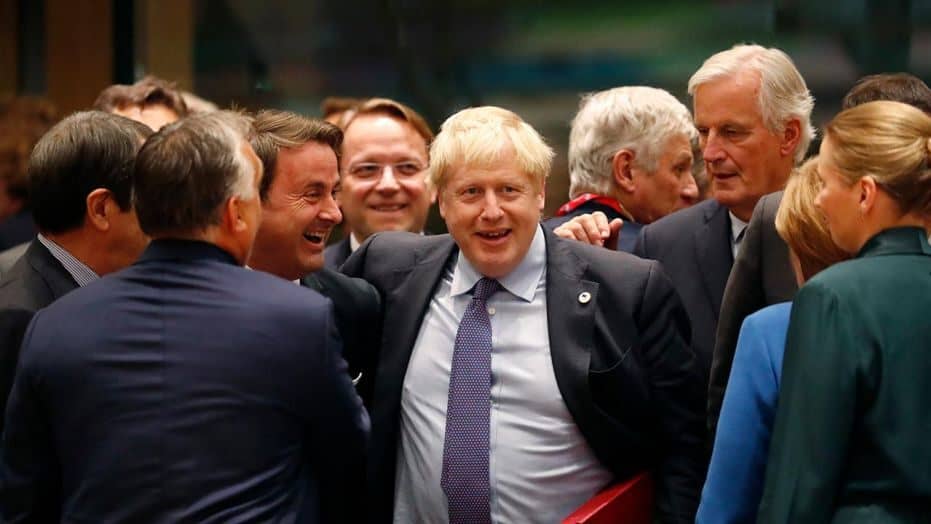 While Johnson has pledged an immediate achievement of Phase One, Phase Two — which will define a relationship between Britain and the UK after Britain's exit — will be completed by next year.
Labour party leader Jeremy Corbyn wrote about the "very disappointing night" on Twitter before but also wrote, "I'm proud that we took our message of hope, unity, and justice to every part of this country." He announced that he will not serve as a leader for the party in the next election, though he won re-election in his constituency.
Greta Thunberg Named Time's 2019 Person of the Year
Climate activist Greta Thunberg has been named Time's 2019 Person of the Year at just 16 years old. Thunberg catalyzed a global climate movement last year when she began regularly skipping school to sit outside the Swedish Parliament, often holding a handmade sign that translated to, "School Strike for Climate."
Thunberg says a video about climate change shown in a primary school classroom triggered a deep depression for her. She said, "I couldn't understand how that could exist, that existential threat, and yet we didn't prioritize it." However, Thunberg thanks a diagnosis of Asperger's for helping her to see the urgency. "If I were like everyone else, I would have continued on and not seen this crisis," she said. "I wouldn't be able to sit for hours and read things I'm interested in."
Her parents admitted that they began changing their own habits in the face of her initial depression, "to make her happy and to get her back to life." Thunberg says that knowing "there were things I could do to improve the situation" helped to improve her depression.
While she has been dismissed and insulted by world leaders like US President Donald Trump and Russian President Vladimir Putin, Thunberg's school strike has grown from the actions of one young person into a worldwide movement over the last year.
Thunberg has met with various heads of state, and even the Pope, to discuss the urgent need for sweeping changes to avoid climate disaster. In September, she helped to inspire more than 4 million people to join the largest global climate strike in history.
Iran-Backed Militias Continue to Escalate Violence in Iraq
After nearly two and a half months and the deaths of approximately 450 people, anti-government protests in Iraq have continued to escalate due to the actions of Iran-backed militias. On Thursday, rockets struck Baghdad's international airport compound, causing no deaths or serious injury.
The militias are now part of Iraq's official security forces, though the country's government does not seem to have control over them. Intercepted communications show links between attacks that injured counter-terrorism officials and the largest of the Iranian-backed paramilitaries in Iraq.
Also on Thursday, protesters lynched a teenager in Baghdad. The teen had been trying to compel the protesters to move from outside his home when he climbed on the roof and fired the gun. Protesters responded by igniting his home before stabbing him repeatedly, then dragging him into the street and hanging him from a traffic light. Organizers of the protest movement condemned the lynching and distanced themselves from those involved.