Joe Biden Wins First Victory in South Carolina Primary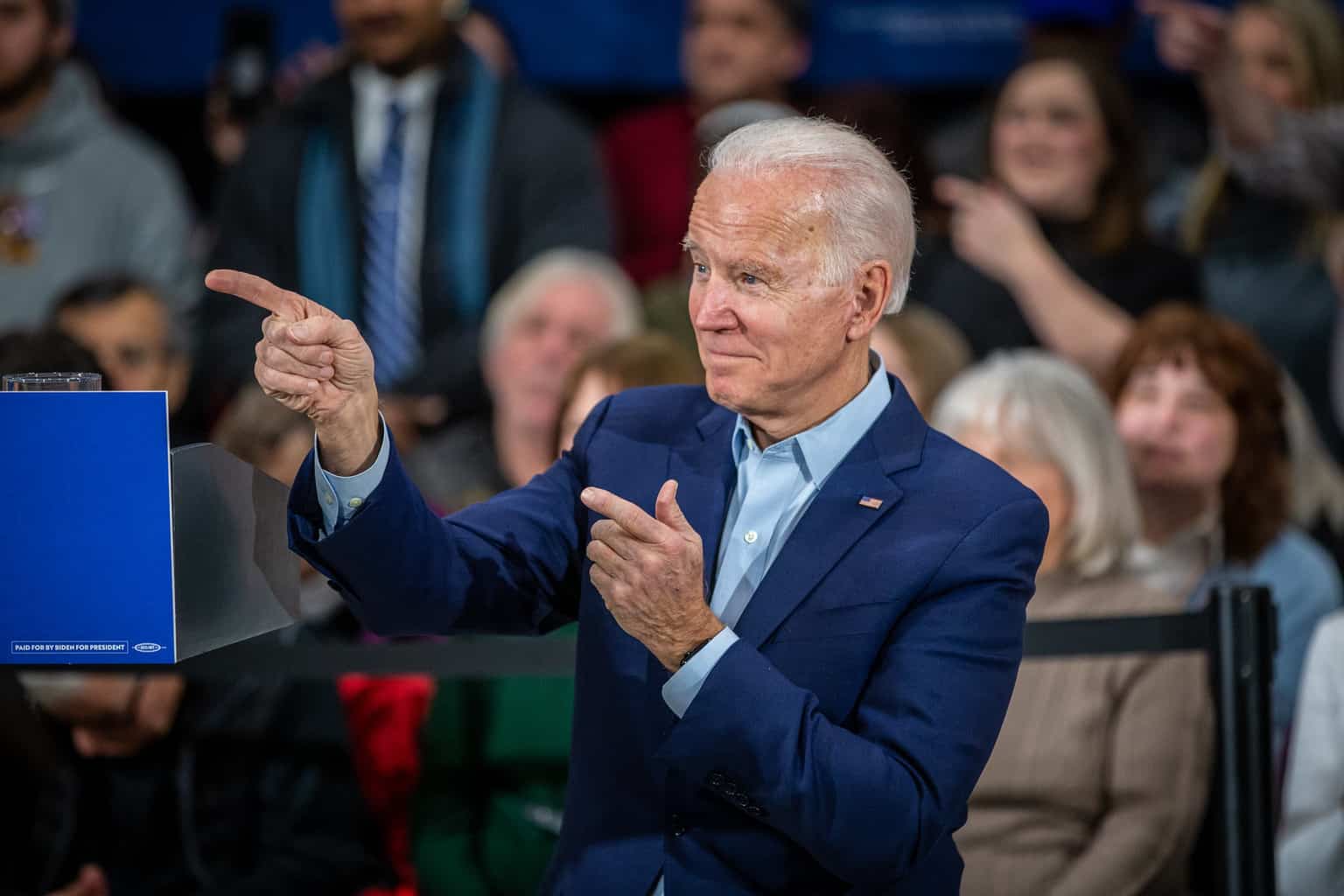 Joe Biden has been running for president since 1988. On Saturday night, he won his first presidential primary in those three decades thanks to South Carolina. Biden pulled a sweeping victory with nearly 50 percent of the vote in a crowded race. The results were projected by the AP mere minutes after polls closed, with 0 percent reporting. After underperforming in early voting states, the former Vice President had staked his campaign on success in more diverse states.

With 90 percent reporting, Biden won with 49.3 percent of the vote. Senator Bernie Sanders came in a distant second at 19.6 percent. Tom Steyer came in third, with 11.5 percent. Mayor Pete Buttigieg placed fourth with 7.9 percent.

Warren came in fifth with 6.9, and Klobuchar came in last with 3.1 percent. Tulsi Gabbard barely topped 1 percent, and all other candidates had less than one percent. Notably, this was a particularly bad night for female candidates, all of whom placed at the end of the pack.

In his victory speech, Biden took jabs at Sanders. "If Democrats want a nominee who's a Democrat, a lifelong Democrat, a proud Democrat, an Obama-Biden Democrat, join us," he said. "Most Americans don't want the promise of revolution. They want more than promises. They want results."

The decisive comeback is exactly what the Biden campaign had been holding out for. Biden is now the lead challenger to Sanders.

Biden Performs Well with Black Voters
Black voters drove Biden to victory in the "First in the South" primary, making up about 60 percent of South Carolina primary voters. Exit polls suggest Biden's victory was spurred by black voters, those over 65, and moderates. 

Biden received an influential endorsement on Wednesday from U.S. Rep. James Clyburn. Clyburn serves as the House Majority Whip and is the highest-ranking black member of Congress.

"I know Joe Biden. I know his character, his heart, and his record," the Congressman said in a video put out by the Biden campaign.

According to the New York Times, Biden won 65 percent of the black vote in South Carolina, compared to Sanders' 15.

Tom Steyer Drops Out
On Saturday evening, billionaire Tom Steyer announced he was suspending his campaign. In his concession speech, he stated, "I said that if I didn't see a path to winning, I would suspend my campaign. And I honestly don't see a path."

According to the New York Times, Steyer spent nearly $200 million on ads during his campaign. $22.4 million of that was focused on South Carolina primary, where he hoped to court black voters. He had not won any DNC delegates.

Steyer has said that he will support any Democrat against Trump, although it's unclear if he will be funneling his personal fortune towards the nominee. His campaign focused on climate change, racial justice, and unity against the President. Steyer is also the founder of Need to Impeach, and NexGen America, a progressive agenda nonprofit.

Biden Challenges Sanders Leading Into Super Tuesday
This is the first primary or caucus in 2020 where Biden has beat Senator Bernie Sanders, the current frontrunner. Sanders still maintains a ten-point lead over Biden nationally, however, Biden is expected to overtake Sanders in total delegate counts after South Carolina, which will award 54 pledged delegates.

The afterglow isn't expected to last long, though. Biden must face the challenge of Super Tuesday in less than 72 hours. Bloomberg, who skipped the first four states entirely, has major ad buys in Super Tuesday states and polling just behind Biden nationally. With the moderate vote still split, the 1,357 pledged delegates available from the 14 Super Tuesday states (plus one territory) are anyone's game.

Alabama, American Samoa, Arkansas, California, Colorado, Maine, Massachusetts, Minnesota, North Carolina, Oklahoma, Tennessee, Texas, Utah, Vermont, and Virginia will all vote on March 3rd.

Biden is hoping to ride the momentum from Saturday's win in South Carolina into Super Tuesday. However, early voting may limit the impact of this win. Three million early ballots have already been cast in California, the largest state with 415 delegates.

Sanders is favored by major margins in California and Texas (228 delegates), the two largest states up for grabs.