Joe Biden Makes Super Tuesday Comeback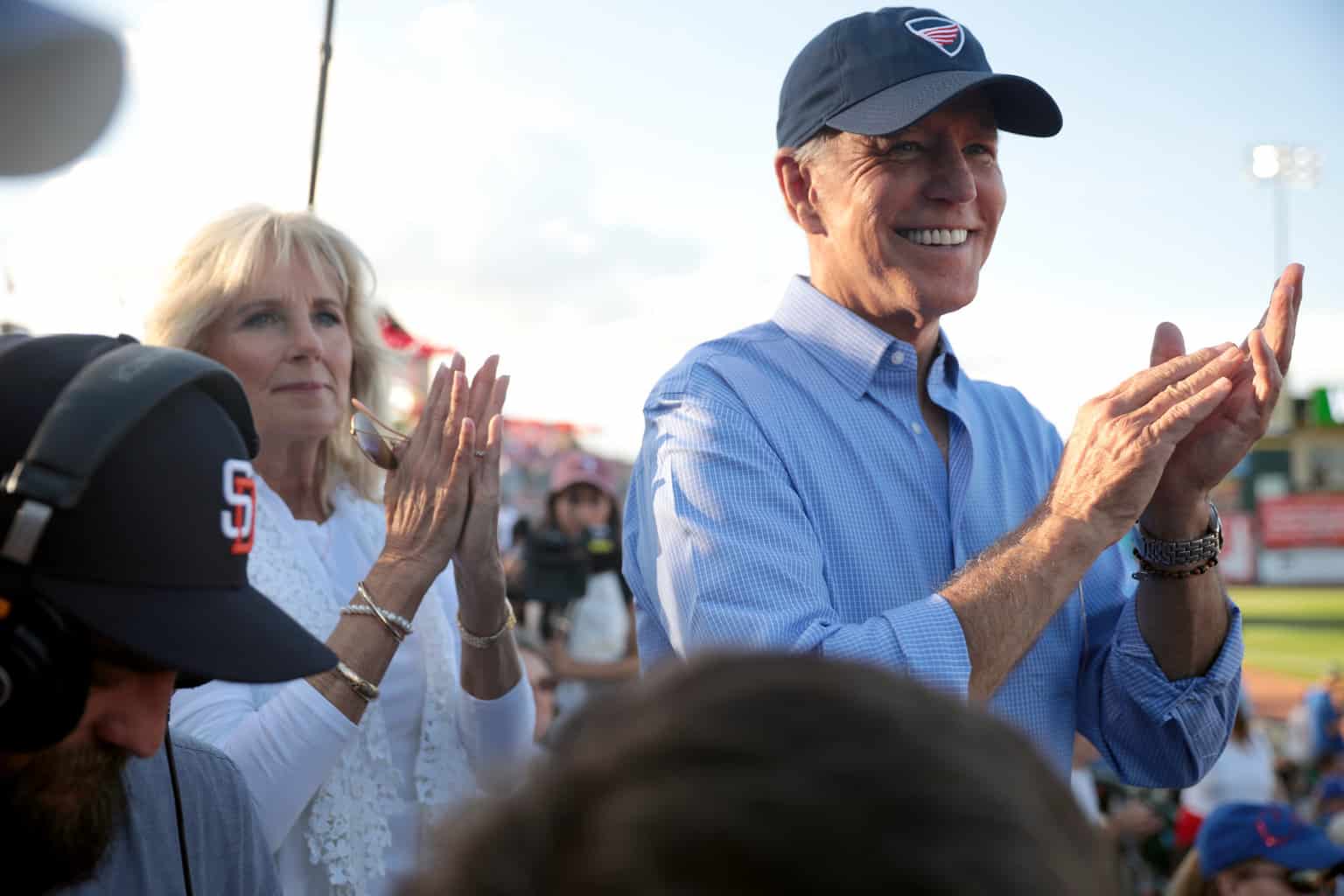 In the biggest comeback this campaign season, Former Vice President Joe Biden turned his Presidential bid around last night with a remarkably strong Super Tuesday showing. Going into the 15 contests in 14 states and one U. S. territory, Senator Bernie Sanders of Vermont was favored to come out ahead. Although votes in some places are still being tallied, Biden surged into the lead. As of Wednesday morning, NPR calculated that Biden had 553 delegates compared to Sanders' 488.

The Numbers
Biden cleaned up in the South and states with a strong presence of black voters. He won Virginia, North Carolina, Alabama, Tennessee, and Arkansas with significant margins over Sanders—often by 20 points. In Alabama, the former Vice President swamped Sanders 63.2 percent to 16.6 percent. The big wins in the South follow Biden's win in South Carolina—his first primary win in three decades of vying for the Presidency. He also won in Massachusettes, Oklahoma, and Minnesota—the home state of Senator Amy Klobuchar who dropped out and endorsed him only days before the contest.

Senator Sanders, on the other hand, won big in his home state of Vermont and in Utah. He won by tighter margins in Colorado.

Maine is still too close to call, although it is currently leaning Biden (34.0 percent to 33.0).

The two largest states up for grabs on Tuesday, Texas (228 delegates) and California (415 delegates), were both favored for Sanders going into the contests. In a major upset, Biden won Texas by three and a half points (33.6 percent to 30.1). Long lines and voting machine issues were reported in Harris County, which includes Houston. The issues primarily hit black and Latino neighborhoods. The primary previewed serious voting rights issues that will certainly come into play in the general election in November.

California on the other hand, an important Sanders stronghold, did remain firmly in the Democratic Socialists' camp. Although votes are still being tallied in both Texas and California, he is expected to get the most delegates out of California.

Bloomberg Spending Fails to Deliver
Biden's major wins have called into question the importance of resources such campaign ad spending and grassroots organizing. While Sanders spent $16.5 million in ads in 13 Super Tuesday states (all but his home state of Vermont), Biden only spent a fraction of that. The Biden campaign put a mere $1.5 million into only eight of the Super Tuesday contests.

Biden also had basically no campaign staff or organization present in many Super Tuesday states. Sanders had 23 campaign offices in California. Biden only had one, and it appeared to be abandoned last week. Yet, Biden still did better than expected in states where he had few resources invested. In California, he was less than ten points behind Sanders.

Biden, however, had momentum. In the days leading up to Super Tuesday, multiple moderate candidates dropped out, including Tom Steyer, Amy Klobuchar, and Mayor Pete Buttigieg. The narrowing of the field and Democratic establishment coalescing behind Biden helped propel him to victory.

Billionaire Micheal Bloomberg, who attempted the unconventional campaign strategy of skipping the early states altogether and dumping money into super Tuesday states, announced Wednesday morning that he was suspending his campaign. Bloomberg announced that he is endorsing Joe Biden.

Bloomberg did win a total of 43 delegates in Super Tuesday, but he only won the territory of American Samoa. The billionaire eschewed grassroots donors and funded his campaign through his own personal wealth. He put over $550 million into television ads over the 100 days of his candidacy and had more than 2,400 staffers in 200 offices across the country.

None of it paid off. Bloomberg only hit the 15% threshold required to win delegates in four states: Tennesee, Arkansas, Colorado, and Utah.

Warren Perceived as Spoiler on the Left
Senator Elizabeth Warren from Massachusettes needed good night. It didn't come. She failed to win any contests and lost even her home state to both Biden and Sanders. Warren received delegates in Maine, Massachusettes, Colorado, Minnesota, and Utah for a total of 61 delegates.

On Tuesday night, she insisted that she was not going anywhere. However, many progressives are now treating Warren as a spoiler on the left. Sanders supporters, in particular, are frustrated that while moderate candidates were able to unite behind Biden, the left has been unable to do so. It's unclear how many of Warren's voters would have gone to Sanders, but many suspect Sanders' night would have gone differently if she had followed the lead of Klobuchar and Buttigieg.

On Wednesday morning, reports have started trickling out that Warren is reconsidering her current place in the race.
Looking Forward
The next Democratic primaries will take next Tuesday, on March 10th. A total of 352 delegates are up for grabs in six states including Idaho, Michigan, Mississippi, Missouri, North Dakota, and Washington state.

The next debate is scheduled for March 15. In a small surprise, Hawaii representative Tulsi Gabbard won one delegate from American Samoa—the place of her birth. Under previous debate rules, this would mean that Gabbard qualified to join the debate stage. However, immediately following Gabbard's win, Xochitl Hinojosa, the Democratic National Committee's communications director, announced that the rules would be changing. "Of course the threshold will go up," she Tweeted, "By the time we have the March debate, almost 2,000 delegates will be allocated. The threshold will reflect where we are in the race, as it always has."

The field has essentially been narrowed to a two-person race now. In what started out as the most diverse Democratic Presidential field in history, the contest has winnowed to focus on two old white men who have been in politics for decades. Fresh eyes will be on potential VP picks for both candidates, who are expected to add diversity to the ticket through their running mate.

Multiple leading candidates, including Warren, Sanders, and Biden, have also been hit by anti-dairy protests at their campaigns recently. During his victory speech on Tuesday night in Los Angeles, Biden faced multiple protesters rushing the stage with the message "Let Diary Die". We can likely expect more protests and the campaigns ramp up in intensity.