How the 2020 Candidates are Campaigning During Coronavirus Lockdown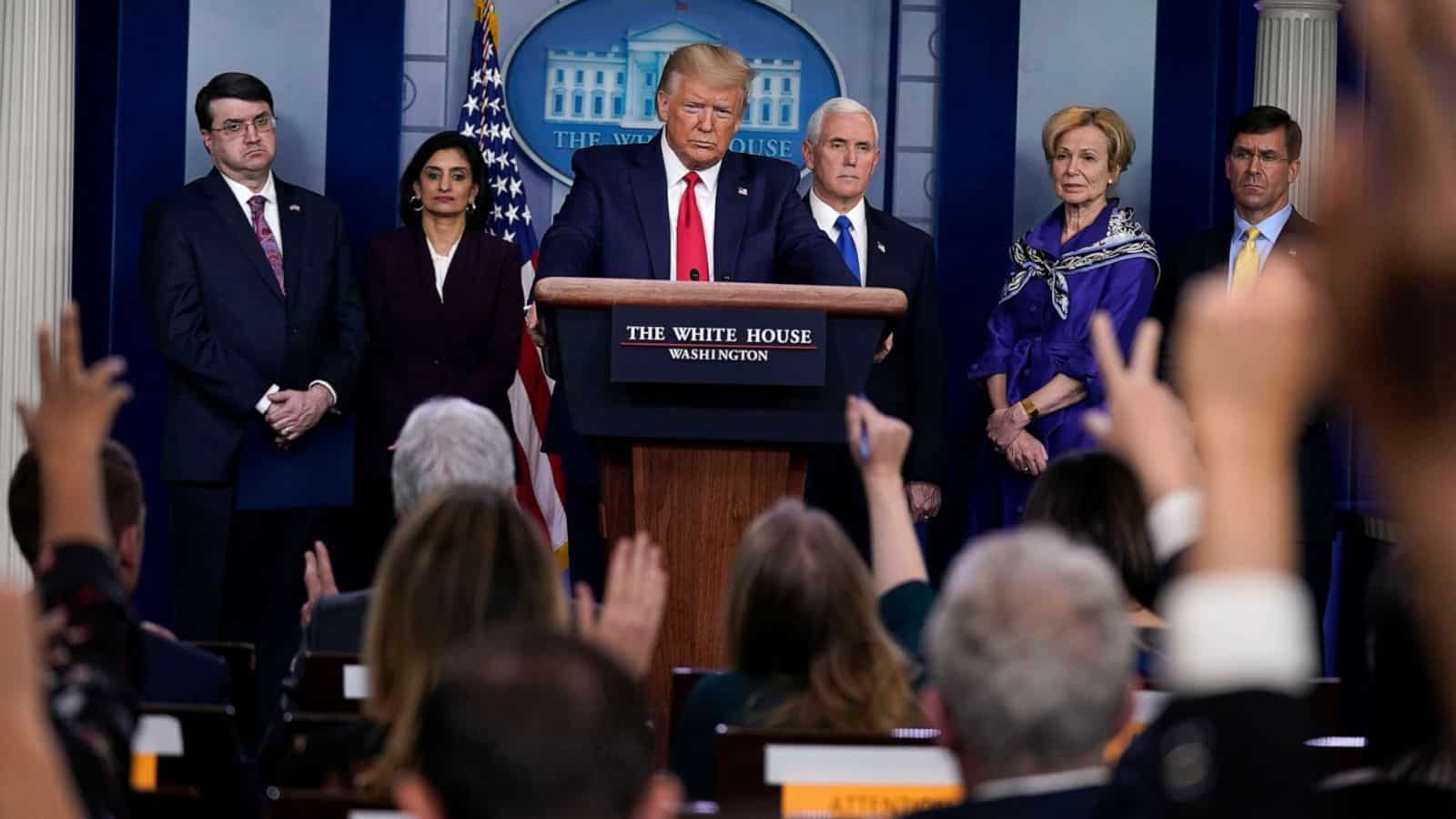 As most of the country is on lockdown, the 2020 Presidential candidates are not exempt. On both sides of the aisle, candidates are having to adapt their campaigns to meet the current moment. The subdued campaigns of today stand in stark contrast to the excitement of Super Tuesday less than a month ago.

Fifteen states and Puerto Rico have all delayed their primaries—Alaska, Connecticut, Delaware, Georgia, Hawaii, Indiana, Kentucky, Louisiana, Maryland, New York, Ohio, Pennsylvania, Rhode Island, West Virginia, Wyoming. Most of them, including key states such as Pennsylvania, have pushed their primaries to June 2. The day has suddenly become an important one with 822 delegates now up for grabs. New York has postponed its primary to June 23.

The DNC announced on April 2 that the Democratic Convention will be pushed back to August 17. It was previously scheduled for mid-July.

Here is how each of the campaigns is adapting to the new normal of life under a global pandemic.

Sanders Seizes on Moment to Push Progressive Policies
The coronavirus pandemic has, according to Sanders and his supporters, demonstrated the urgency of his progressive agenda. With a healthcare crisis sweeping the nation and an unprecedented amount of job loss, more and more Americans are wondering how they would pay for health care if the needed it, or even pay for rent this month.

Although former Vice President Joe Biden became the prohibitive Democratic nominee after Big Tuesday on March 10th, Senator from Vermont Bernie Sanders seems to have no intention of leaving the race.

Sanders has been doing webcasts and virtual interviews to discuss his policy plans and how they meet the current need. On April 1, Sanders appeared remotely on The View to discuss the pandemic. He criticized the bipartisan stimulus bill passed last week for only covering the cost of COVID-19 testing, but not the treatment.

He called for politicians to come together to pass universal healthcare in the wake of the crisis. "Especially in this crisis, people should not have to worry about the cost of healthcare," he said. "They should not have to worry about whether they can afford prescription drugs or not. They should not have to worry whether the pharmaceutical industry will make billions of dollars by creating a vaccine that will be unaffordable to ordinary people."

Massive rallies and door-knocking were key aspects of Sanders' grassroots campaign. Those have all had to be put on hold. "The campaign has been radically changed," he told Late Night host Seth Meyers Tuesday night. "It's an unprecedented moment for the American people." The senator said that he hopes that after the pandemic the public doesn't go back to normal, but instead confronts the inequitable systems that allowed us to get here in the first place.

The Sanders campaign has also put fundraising on hold. Recognizing that his working-class base is more likely to be hurt by job losses and the current economic downturn, his campaign emails have skipped the usual request for donations. Instead, he is calling for his supporters to read his coronavirus response plan or to donate to help coronavirus aid organizations. By late March, his campaign had raised over $2 million for organizations like No Kid Hungry, One Fair Wage Emergency Fund, Meals on Wheels, Restaurant Workers' Community Foundation COVID-19 Emergency Relief Fund, and the National Domestic Workers Alliance.

Biden Aims to Project Stability and Leadership
Joe Biden, the Democratic frontrunner used to lean on retail politics—shaking hands, kissing babies, and connecting one-on-one with voters. Now, he too has had move online. After some initial technical difficulties, Biden has also been appearing remotely on Late Night shows, hosting virtual town halls, and even started a podcast.

His first episode of the new podcast, titled "Here's the Deal," featured guest Ron Klain. Klain is the former White House Ebola Response Coordinator who served under the Obama administration with Biden. The two talked about the current and former White House responses to their respective pandemics. Despite the political nature of a campaign podcast, "I'm determined that this should not be political, Biden stated. "This is not about partisan politics. It's about how rapidly we can put in motion the initiatives that are going to save people's lives and get us through this process."

The clear tone being set by the podcast was leadership and experience. It sets him in contrast to Trump's lack of personal experience and tendency to ignore even his own experts.

Biden has put together a panel of experts who formerly worked in the CDC and in other relevant positions to guide his policy plans during this crisis.

Biden didn't miss the opportunity to take a few hits at Trump, though.

"The President cannot resort to fear-mongering and also baseless downplaying or lying about the situation," he said. "The President needs to be honest, needs to follow. The science needs to be transparent with the American people."

Trump Treats Daily Coronavirus Pressers like 2020 Campaign Rallies
President Trump himself, of course, is campaigning right now, too. The presumptive Republican nominee has also had to suspend his infamous rallies. In lieu of stadium crowds, Trump has had to seek attention and validation from elsewhere. He has found the perfect outlet in the coronavirus press briefings.

The daily pressers have drawn high ratings and lots of attention as the public, mostly stuck at home, scrambles for information on coronavirus pandemic and health system updates. Flanked by top advisors and his coronavirus taskforce, the pressers have instead become a source of misinformation, affirmation of the President, and self-congratulation. He has even used the press briefings to model Trump 2020 gear, such as the USA hat he sells for $40. The briefings are often over 100 minutes long.

On Monday, the presser included My Pillow CEO. The company has recently committed to making cotton face masks. Lindell used his time to praise Trump's election, and encourage Americans stuck at home to use the time to pray and read the bible.

The day before, as his own taskforce warned that deaths from COVID-19 could exceed 200,000 in the United States, Trump bragged on Twitter about the ratings his pressers have received.

Suspiciously missing from the press briefings is information from the CDC, who are mostly sidelined during the press conferences.

News networks have started pushing back, selectively airing parts of Trump's pressers that actually provide useful information on public health or the economy.

The rest of the Trump campaign machine is business as usual, though. Trump has always had a strong online presence, and that is more important now than ever. Staffers and volunteers have also been conducting phone outreach to voters. Over the weekend, 1.5 million calls were made by the party, breaking previous records.

The callers have updated their script to include health checks, and provide information about Trump's coronavirus response. Over 50,000 people signed up last week for Zoom volunteer trainings for the Trump team.

"Folks who are here at home they are looking for things to do and making phone calls or being on an online training is not only one way people can feel engaged in the process but connect with other supporters right now," said Arizona Trump Victory state director Drew Sexton in an interview with ABC.