Trump Losing Support Among Republican and Military Establishment Leadership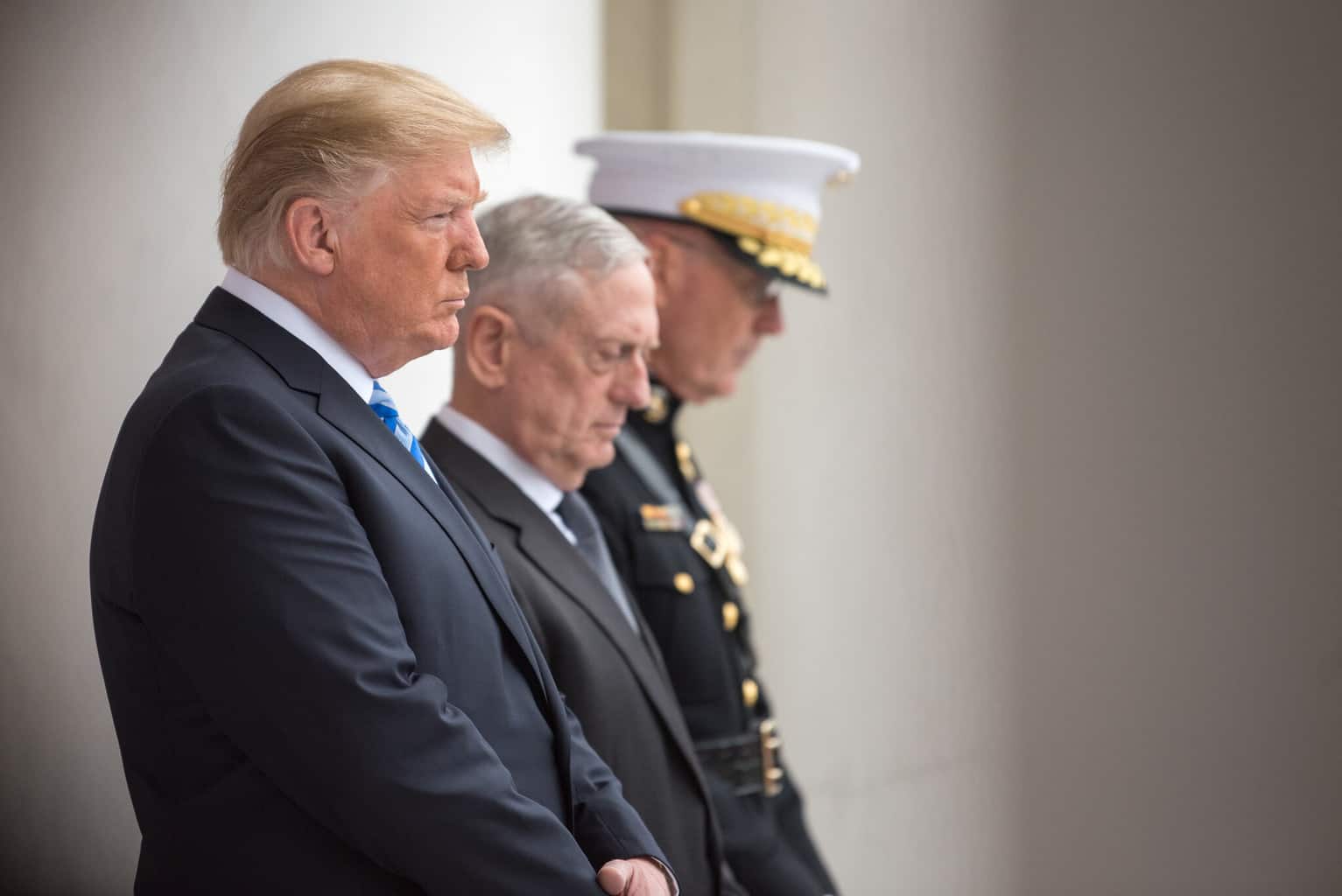 Reporting by the New York Times indicates that President Trump may be losing support among prominent Republican establishment leaders in 2020. While Trump won in 2016 without Republican establishment support, critics of the President hope that a collective rebuke of his leadership may help turn the tide against him.
Outspoken critics have included Former U.S. Secretary of Defense Jim Mattis, former White House chief of Staff John Kelly, former Republican Secretary of State Colin Powell, Senator Lisa Murkowski of Alaska, and Senator Mitt Romney of Utah. Others, like President Goerge W. Bush, have privately debated how public to be about their opposition to Trump, according to the Times.
Jim Mattis writes rebuke of the President
The retired Marine General wrote a scathing rebuke of Trump's leadership in the wake of the Black Lives Matter protests sparked by the death of George Floyd. Mattis criticized the President's intent to order the military to quell the protests.
"When I joined the military, some 50 years ago," Mattis wrote, "I swore an oath to support and defend the Constitution. Never did I dream that troops taking that same oath would be ordered under any circumstance to violate the Constitutional rights of their fellow citizens — much less to provide a bizarre photo op for the elected commander-in-chief, with military leadership standing alongside."
Mattis specifically criticized the President for gassing civilians in Lafayette Square to clear the area for a Military photo op.
"We know that we are better than the abuse of executive authority that we witnessed in Lafayette Square. We must reject and hold accountable those in office who would make a mockery of our Constitution."
Mattis defended the protesters, stating, "The protests are defined by tens of thousands of people of conscience who are insisting that we live up to our values — our values as people and our values as a nation."
President Trump appointed Mattis to Secretary of Defense when he took office in 2017. Mattis resigned in December of 2018 when Trump announced that he would be pulling US troops from Syria, threatening the safety of our allies in the region. Mattis had strongly opposed the move.
Trump responded to Mattis on Twitter with a series of false statements. He did not fire Mattis, nor did he give him the nickname "Mad Dog." Trump further attempted to discredit the General.
Other Republican leaders respond
The statement by Mattis prompted a slew of support for the General inside the White House, the Pentagon, and among current and former Republican leaders.
Current Secretary of Defense Mark Esper appears to be on thin ice with the President after agreeing with Mattis that US troops should be not used against civilian protesters.
"The option to use active duty forces in a law enforcement role should only be used as a matter of last resort, and only in the most urgent and dire of situations. We are not in one of those situations now. I do not support invoking the Insurrection Act," Esper stated.
When asked if the President still had confidence in Esper, White House Press Secretary Kayleigh McEnany tenuous answered, "as of right now Secretary Esper is still Secretary Esper."
Retired four-star Marine general John Allen also spoke out against the President's actions. He leveled a dire threat to the American public, "We may be witnessing the beginning of the end of American democracy, but there is still a way to stop the descent," he wrote in an op-ed for Foreign Policy.
The pattern of military officials speaking out on political matters against the Commander in Chief is unprecedented in the modern era.
Former White House chief of staff John Kelly also announced his agreement with Mattis.
"I agree with him," Kelly stated. "There is a concern, I think an awful big concern, that the partisanship has gotten out of hand, the tribal thing has gotten out of hand. He's quite a man, Jim Mattis, and for him to do that tells you where he is relative to the concern he has for our country."
Colin Powell, former Republican Secretary of State stated on Sunday that he would not endorse Trump for President and that he would be voting for former Vice President Joe Biden.
"We have a Constitution and we have to follow the Constitution, and the president has drifted away from it," Powell stated. He broadly criticized the President, stating that Trump "lies about things" and was damaging US relationships abroad.