Russian Court Rejects Bid To Release Alexei Navalny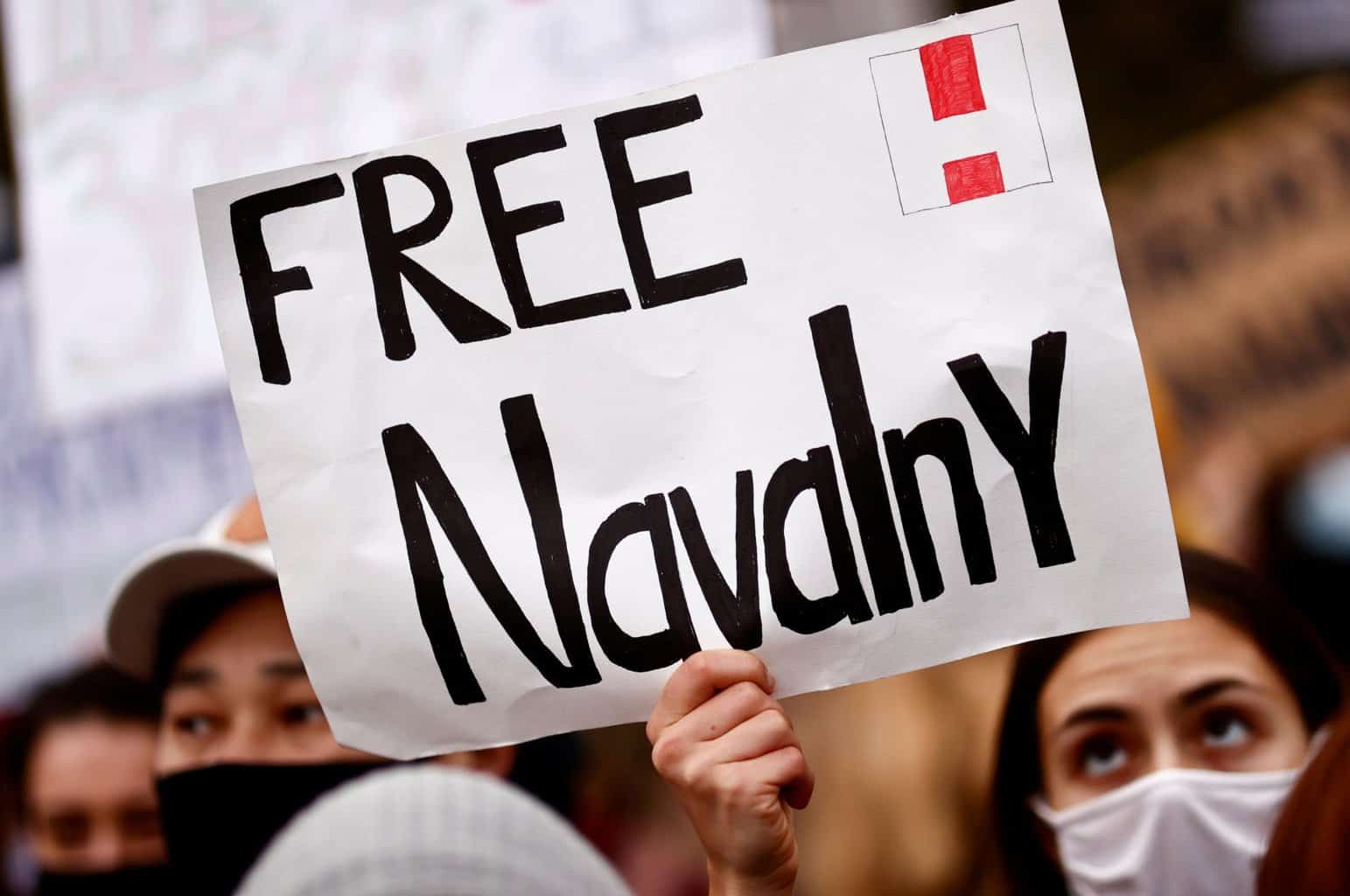 Russian opposition leader Alexei Navalny, one of President Vladimir Putin's most prominent critics, will remain in prison after a Russian court rejected an appeal to have him released on Thursday.
Navalny was arrested at a Moscow airport earlier this month after returning from Germany, where he has been recovering for the past several months after being poisoned with a nerve agent. While the Kremlin has denied President Putin's involvement in the poisoning of his political opponent, Alexei Navalny offers evidence suggesting otherwise.
Authorities detained Navalny upon returning to Russia on charges of violating the terms of a 2014 embezzlement sentence, a conviction that Navalny contends was politically charged.
The 44-year-old politician is perhaps best known for his longstanding criticisms of President Vladimir Putin and Russia's ruling party, United Russia. More recently, he has been masterfully utilizing social media to unearth Russian corruption. Navalny's YouTube videos alone have been viewed over one billion times.
Even while behind bars, Alexei Navalny is continuing to empower his supporters. In a video recorded in secret last week, he urged his listeners to protest his unjust arrest and Russia's ruling class corruption.
"A huge number of people, tens of millions of people agree with me," Navalny told the court. "We will never allow these people to take over and steal our country."
In response, tens of thousands of Russian protesters took to the streets last weekend to support Navalny's release. Demonstrators clashed with police, throwing snowballs and scuffling with authorities. Virtually every large city throughout the nation saw unprecedented rallies in opposition of Putin and the Kremlin.
By far, the largest demonstration took place in Russia's capital. Moscow's city center was engulfed with a crowd of nearly 40,000 protesters, according to a Reuters estimate. Nationwide, over 4,000 people were arrested as a result of last weekend's protest. OVD-Info, a human rights group that monitors political arrests, stated that this was the most that Russia had recorded in the Putin era.
Now, Russian authorities are preparing for a second consecutive weekend of protests. Police have already issued searches for activists and members of Navalny's team, detaining several. Among them is Alexei Navalny's younger brother Oleg, who police say was arrested on suspicion of violating Covid-19 health restrictions.
On Thursday, Russian prosecutors opened an additional criminal case against Leonid Volkov, a lieutenant of Navalny's, on inciting underage children to participate in the protests. Russia's Investigative Committee stated that Volkov's charges stem from a video he made encouraging citizens to protest, but the video does not reference children or teenagers.
Analysts believe that the scale of last week's protests and the potential of their continuation could be problematic for President Putin and the Kremlin. Navalny's return to Russia after surviving the poisoning has immensely boosted his global popularity and influence.
"The West's position on the latest protests is far more active than in previous years, which only adds to the public and private fears of the Russian regime and some ordinary Russians," wrote Alexander Baunov, a senior fellow at the Carnegie Moscow Center. "Following his poisoning in Siberia and treatment in Germany, Navalny has become Russia's second voice abroad after Putin's—and a politician on a global scale—and Western statements correspond to this new reality."
Among Navalny's global supporters is the Joe Biden administration, which stated that the United States would "stand shoulder to shoulder with our allies and partners in defense of human rights."
Both the Biden administration and the European Union have demanded that the Russian government release Navalny and respect their citizens' right to protest. U.S. Secretary of State Antony Blinken told reporters on Wednesday that the administration is "deeply concerned" with the safety of Navalny and his demonstrators and is not ruling out any specific actions in the United States' response.
"As I say, we have a deep concern for Mr. Navalny's safety and security. And the larger point is that his voice is the voice of many, many, many Russians. And it should be heard, not muzzled."