Weekend Review: Massage Parlor Shootings Likely Part of a Rise in Anti-Asian Violence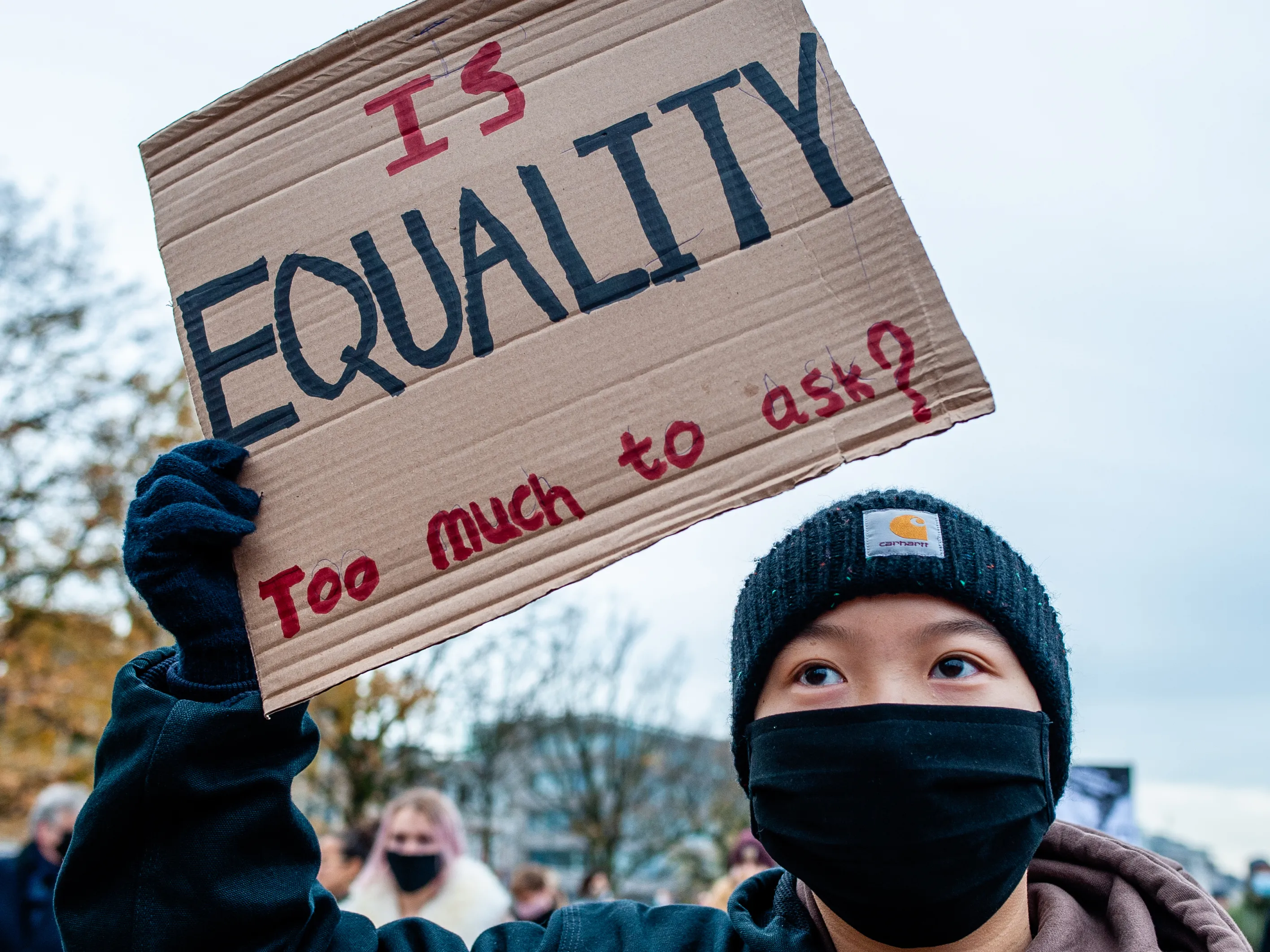 On Tuesday, 21-year-old Robert Aaron Long went on a shooting spree at three massage parlors in Georgia. He killed eight people, including six women of Asian descent, adding to concerns of an increase in anti-Asian violence in the U.S.
Long reportedly admitted to wanting to "eliminate" the "temptation" created by Asian sex workers. Public statements from police were sympathetic towards Long, raising alarms about their ability to investigate the murders as hate-based.
Cherokee County Sheriff Frank Reynolds said at a press conference that Long "may have been lashing out" due to his sex addiction. Office spokesman Capt. Jay Baker said that Long was "kind of at the end of his rope" and it was a "really bad day for him." Notably, Baker was found to have previously promoted the sale of anti-Asian merchandise on social media.
Those officials claimed the killings were not racially motivated but instead related to guilt over sex addiction. However, the sexual fetishization of Asian women in American culture is an example of racism. Targeting them for murder based on race-related stereotypes could be prosecuted as a hate crime rooted in both racism and sexism.
Atlanta Mayor Keisha Lance Bottoms acknowledged that Long was a threat to the lives of others. "The public as a whole should be grateful that this suspect was quickly apprehended because it is very likely that there would have been more victims," she said, referring to reports that Long had intended to carry out more attacks in Florida.
Long's parents reported him to police after seeing pictures of him on social media. This led to tracking of his cell phone and his eventual arrest.
N.Y. Governor Cuomo Facing More Allegations of Sexual Misconduct
New York Governor Andrew Cuomo has been accused of sexual harassment by an eighth woman. She told The New York Times that Cuomo ogled her and made suggestive comments about her looks on several occasions since she was hired as an executive assistant in 2018.
Cuomo has denied allegations of sexual harassment and so far is ignoring calls for his resignation. "I never, ever meant to offend anyone or hurt anyone or cause anyone pain. I feel terrible that these people felt uncomfortable, felt hurt, felt pain from the interactions, and I'm embarrassed by it, and I feel bad from it," he said, acknowledging that there is some truth to the accusations.
On Tuesday, President Biden said Cuomo should resign if an investigation finds the allegations to be true. He added that the governor would likely be prosecuted if that happens.
Volcano Erupts in Iceland After 6000 Years of Dormancy
On Friday, the Fagradals Mountain volcano in Iceland erupted after remaining dormant for 6000 years. The lava's glow could be seen up to 20 miles away.
The eruption came after weeks of earthquakes in the area, totaling more than 50,000. No injuries have been reported, though residents were cautioned to remain indoors with windows closed to avoid exposure to hazardous gases from the eruption.
The lava ooze was reported to be subsiding as of Saturday night, though experts anticipated an eruption that would last several weeks based on earthquake activity.
Miami Beach Declares State of Emergency, Imposes Curfew to Control Spring Break Covid-19 Spread
After weeks of spring break parties, the City of Miami Beach has declared a state of emergency and imposed an 8 p.m. curfew to help curb the spread of Covid-19. The bridges that connect to the mainland will be closed after 10 p.m. but will remain accessible to residents, hotel workers and guests.
Officials reported drunken fights in crowded areas which led to damage and unpaid bills in restaurants. Police reported multiple situations where chairs were used as weapons and hundreds of people ran at once. Aside from the immediate danger posed by stampedes, these situations obviously create a greater risk for virus spread.
Importantly, the Centers for Disease Control and Prevention (CDC) recommend avoiding crowds as well as indoor spaces that do not offer fresh, circulating air as much as possible. It is also still recommended to wear masks and maintain six feet of distance with any non-household members.
Rates of #COVID19 are decreasing, but they remain high across the United States. Nearly half of U.S. states and territories report high levels of COVID-19. Do your part to slow the spread.
😷 Wear a mask.
↔️ Stay 6 feet apart.
🚫 Avoid crowds.
More: https://t.co/gp6X4zTnBT. pic.twitter.com/6CsiID3DhA

— CDC (@CDCgov) March 17, 2021