Why Nigerians shouldn't worry about APC's Muslim-Muslim ticket – Pastor Bakare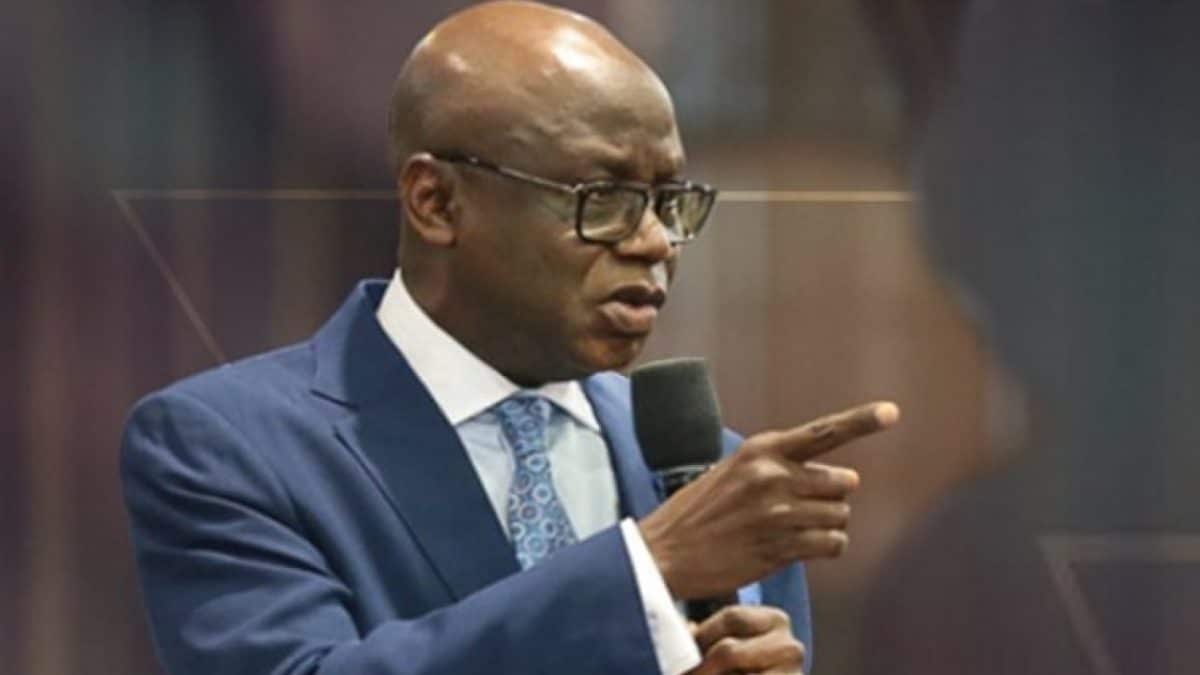 The General Overseer of the Citadel Global Community Church (formerly called The Latter Rain Assembly), Pastor Tunde Bakare, has expressed his approval of the Muslim-Muslim presidential ticket by the presidential candidate of the ruling All Progressives Congress (APC), Bola Tinubu.
The former APC presidential aspirant who had zero votes at the party's primary election in May on Sunday while reacting to the party's choice of a Muslim running mate for Tinubu, who is also a Muslim, said Christians in Nigeria are only paying for decades of erroneous teaching.
Bakare, who urged Nigerians to prioritise nation-building ahead of ethnic or religious sentiment, charged Christian leaders to approach the Muslim-Muslim ticket issue and other issues about 2023 elections with civility, clarity and with continued hope in the possibilities of a united Nigeria.
According to Bakare, this is the time to show maturity in decision-making and to give every Nigerian a sense of belonging.
"Going forward, ahead of 2023, we must learn from our mistakes. Christian leaders must, at this point, bring the candidates and their running mates to the negotiation table doing so with an open mind and based on a clearly articulated charter for nation-building and national development.
"Christian leaders must, at this point, convene a strategic concourse to define the minimum standards across sectors of governance below which no Nigerian, Christian or Muslim, must be subjected. The SNG Charter and the Nigerian Charter for National Reconciliation and Reintegration which was unanimously adopted by the delegates to the 2014 National Conference, can be a springboard for such sector-by-sector deliberations. This must be done between now and September when the campaigns will officially commence. The charter may be launched in Abuja and may be termed The Abuja Declaration for Nationhood.
"Thereafter, Christian leaders must then carefully engage each presidential candidate and running mate based on that Charter and provide a unified direction to the body of Christ in Nigeria having assessed each presidential/vice-presidential ticket based on key performance indicators around the Charter. This would be a more mature, structured and strategic way to respond to the situation as against the emotional reactions that have dominated the polity since the choice of a running mate was made by the APC presidential candidate.
"For the Christians in Northern Nigeria who feel marginalised by the choice of a Northern Muslim as running mate, the time has come to upgrade the conversation from politics to governance. The time has come to interrogate the impact of politics on development."