EXCLUSIVE: Nigerian Army, DSS deploy top operatives to Abuja, Lagos prisons amid suspected terror attacks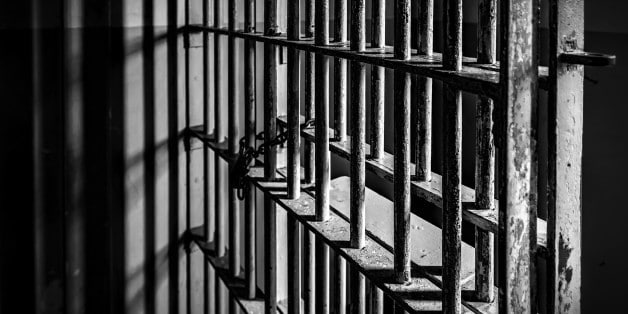 Top operatives of the Nigerian Army and the Department of State Services have been deployed to complement the existing personnel at the Kirikiri prison in Lagos State, Kuje, Suleja and other adjoining prisons in the Federal Capital Territory, Abuja.
Caracal Reports learnt on Thursday that the DSS and military operatives' mandate is to forestall terrorists' attacks and breaches in the prisons where high-profile terrorists are being held. 
"The army and DSS men are top operatives specially deployed to uncover plans by the terrorists to strike the facilities. Whether they will be able to stop the terrorists remains a top challenge to the men," a military source revealed.
"We already have intelligence that the Islamic State terrorists are regrouping and coming back to attack more federal prisons. We know their tactic and the government is doing its best to prevent such breaches," another source confirmed.
Only last week, the Islamic State in West Africa Province (ISWAP) vowed to attack more prisons in Nigeria after claiming responsibility for the recent Kuje Prison attack in Abuja where over 800 inmates were released.
The terrorists made the vow in a video released recently that showed where its members were celebrating Eid-el-Kabir festival in different locations believed to be in the shores of the Lake Chad and other villages controlled by the group in Borno State.
Recall that there were media reports that the terror group on the eve of the Eid-el-Kabir festival made detailed plans to celebrate the festival in the places they have overtaken and had assigned imams to lead prayers at different locations.
According to the report, the terrorists in a 12 minutes 38 seconds video with blurred faces, men and children were seen praying in open fields and participating in different aspects of the festival including animal sacrifice in line with the Eid tradition.
A song in Hausa had preceded the sermon in which the singing group chorusing, "Let's come together and defeat the infidels who worship the false deities. Today we are happy and thanking God as we celebrate Sallah."
Speaking in the video, an unnamed person who spoke shortly in Hausa assured members of the group still in detention that they will be freed soon, while expressing happiness over their success in the recent attack on Kuje Prison in Abuja.
The unnamed speaker said, "Our message to our brethren in Iraq, Syria and other Islamic States, you have stirred up the alert ears of the lion which would be restless until we demonstrated the result in real sense. And for those still in detention, we have not, and we would never forget about you as long as we are alive.
"You should know that there'd be a repeat of the Kuje incident when you can see the jihadists chanting 'Allahu Akbar' over your head, to free you from your enemies.
"We are informing the entire Muslim community, worldwide and all the brethren (Mujahedeen) in places like Iraq and Yemen that Allah has made us to witness and celebrate Eid with joy and in peace. As Allah said in the Quran: "And the best outcome is for the righteous."