Smuggling: Troops intercept petroleum products at Ogun border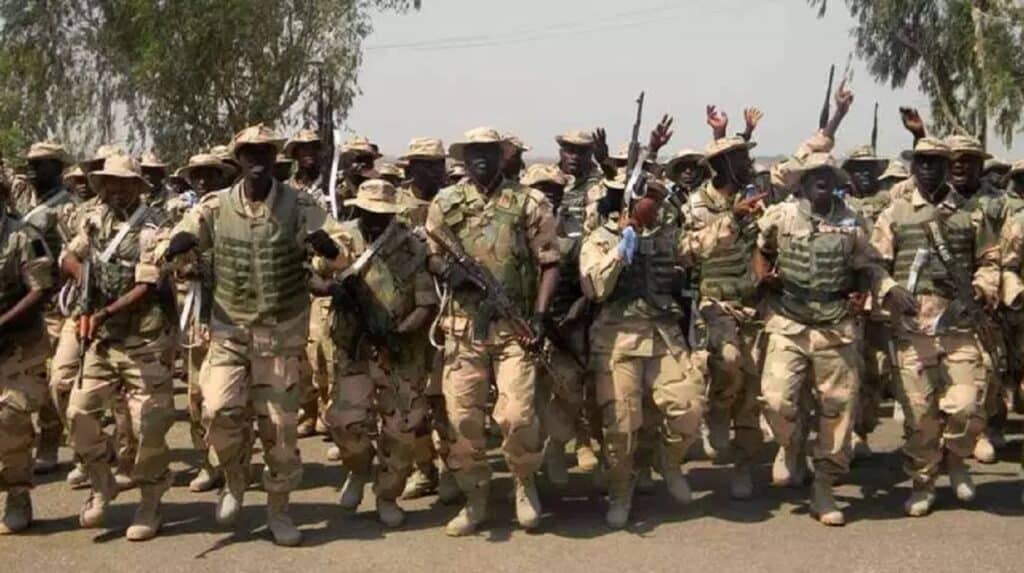 The Nigerian Army claimed on Friday that troops from the 81 Division of the Nigerian Army (NA) seized two filling stations involved in smuggling petroleum products near the border town of Imeko Afon Local Government Area in Ogun State as part of Operation "Swift Response."
Following the increasing number of smugglers in border areas, the federal government formed a security patrol comprised of the Army, Customs, Police, and other security agencies earlier this year to checkmate smugglers' operations.
During routine patrol, however, the patrol forces sent for anti-smuggling operations noticed that all of the filling stations in Imeko Afon Local Government Area were not dispensing petrol.
Major Olaniyi Osoba, Acting Deputy Director, 81 Division Army Public Relations, stated in a statement that inquiry found that majority of the filling stations that were not distributing petrol during the day were functioning at night, giving fuel to their friends.
Following this revelation, he claims that forces from Operation "Swift Response" staged a morning raid on Imeko on July 16, 2022, and discovered two filling stations syphoning Premium Motor Spirit into Jerry cans.
He said that when the military arrived, the suspected gasoline attendant and purchasers left, and that a search behind the station and its surrounds resulted in the discovery of full jerricans already loaded into cars and ready to be transported away.
"At the end of the operation, a total of Two Hundred and Three (30 Litres) Jerricans were confiscated, out of which one hundred and forty-eight were filled with PMS. One dane gun, 3 generators, 4 vehicles and 6 motorcycles were discovered hidden in the bush path," the statement said.
He stated that the materials confiscated have been turned over to the Nigeria Customs Service.