Terrorists free four train attack passengers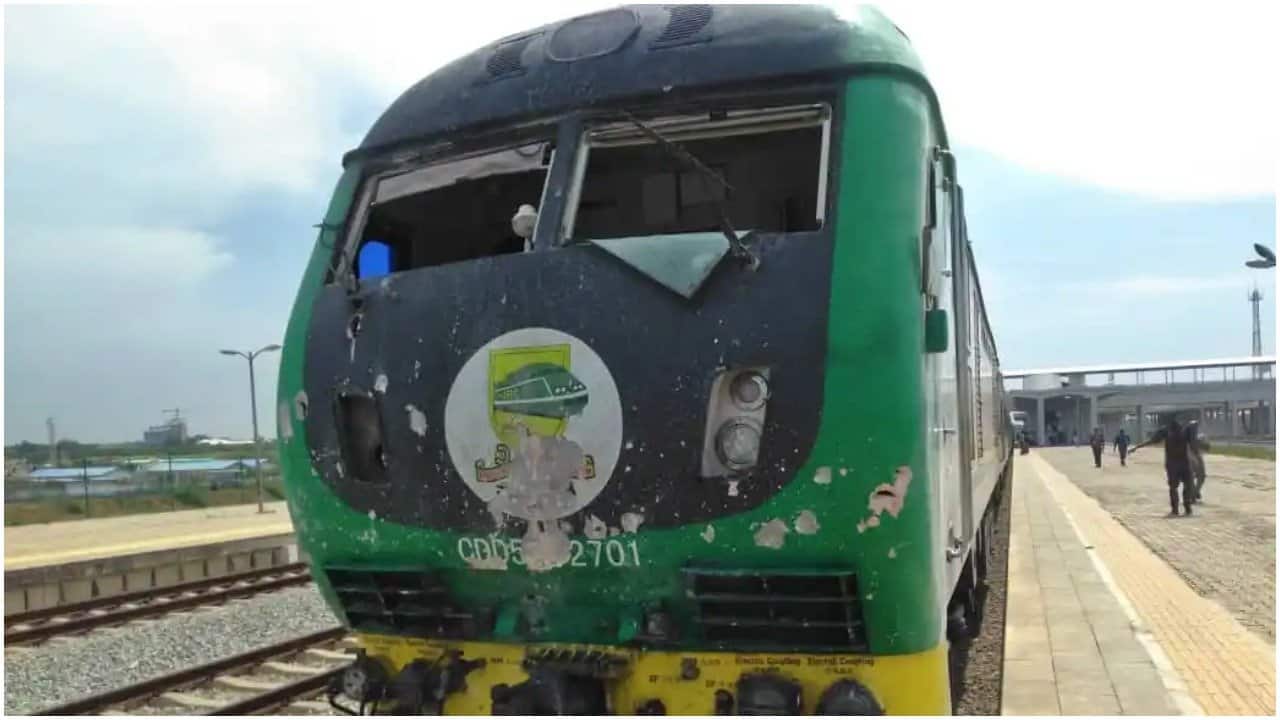 Terrorists have freed four of the remaining 43 captives, victims of the Abuja-Kaduna train, who they abducted on March 28, after attacking the train
They were freed on Monday, a day after their abductors were seen in a viral video flogging them and the rest of the hostages and threatening to kidnap President Muhammadu Buhari, and Kaduna State Governor Nasir El-Rufai.
Security operatives are yet to issue any statement regarding the development, but Malam Tukur Mamu, who earlier negotiated the release of 11 victims, confirmed the development.
He gave the names of the four latest hostages as Gladys Brumen, Oluwatoyin Ojo, Hassan Lawal Uthman and Pastor Ayodeji Oyewumi.
It was learnt that the hostages were released by the terrorists at a location inside the forest on the Kaduna–Abuja Highway and they were picked up from there by their relatives.
The terrorists has recently demanded a ransom of N100 million on each of the remaining 43 hostages. It was, however, not clear whether the victims paid ransom before they were released or not.
A relative of one of the freed victims told the British Broadcasting Corporation (BBC) Hausa Service, that the victims were on their way to a health facility for medical examination.
Reliving his ordeal, Uthman expressed concern for those still in captivity because of the thorough beaten given to them by the terrorists.
Speaking in an interview with the BBC Hausa; Uthman thanked Almighty Allah for regaining freedom.
He recounted how efforts by their relations to rescue them last Friday were allegedly blocked by the government.
Uthman said the relations made a second attempt on Monday and were successful in rescuing three of them from captivity.
He said: "The government has failed in providing security for life and property. It has failed to rescue us. I don't know whether ransom was paid to rescue us."
According to him, initially, the hostages were sleeping on the bare ground in the thick forest before they were provided with mats.
He said: "When the rain started; they erected makeshift shelters for us. They fed us according to their capacity. At times, they even slaughtered cattle and sheep for us. Even yesterday they slaughtered a cow and we ate; we thank Allah.
"Because of the government's attitude, they were angered and they thoroughly beat us. We were severely flogged and that was just the beginning. This makes me to pity those that are still with them in the forest."