How soaring wheat import costs sparked Nigeria's bread crisis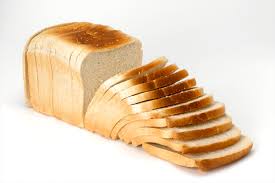 According to available statistics, Nigeria imported around 99 percent of its wheat requirement in the first quarter of 2022 (Q1'22), and with the accompanying foreign exchange (forex) demand pressure, this has been identified as one of the key elements responsible for Nigeria's current bread issue.
According to the findings, bakers and other confectionery business operators have increased their product prices around four times this year.
As of last week, a series of price increases has caused the average retail price of bread to rise by up to 50% this year.
Nigeria's national wheat need was projected at 5 million metric tonnes by the Federal Ministry of Agriculture and Rural Development, and the National Bureau of Statistics (NBS) stated that the country produced only 36,943 metric tons of wheat in 2021, representing less than one percent of the country's total annual demand.
Wheat was Nigeria's second most imported item in Q1'22, accounting for N258.3 billion of total imports in the quarter, according to NBS.
A 50kg bag of flour currently costs almost N30,000, up from N12,600 in January 2021, marking a 138 percent rise.
Remember that bakers went on strike for four days last week to draw attention to the crisis and protect the survival of the bread industry in Nigeria.
According to Jude Okafor, National Secretary of the Association of Master Bakeries and Caterers of Nigeria, rising manufacturing costs led bakers to close their doors.
Engr. Emmanuel Onuorah, President of the Premium Breadmakers Association of Nigeria (PBAN), bemoaned the widening gap between imported and domestic wheat requirements, noting that the foreign exchange (forex) required to fill the gap through importation is significant, in addition to other factors exacerbating the cost of producing bread in Nigeria.
He bemoaned that the rising cost of manufacturing has reduced the capacity utilization of the ordinary Nigerian bakeries. bread.