Soldiers beat inspector to death over 'argument on right of way' in Lagos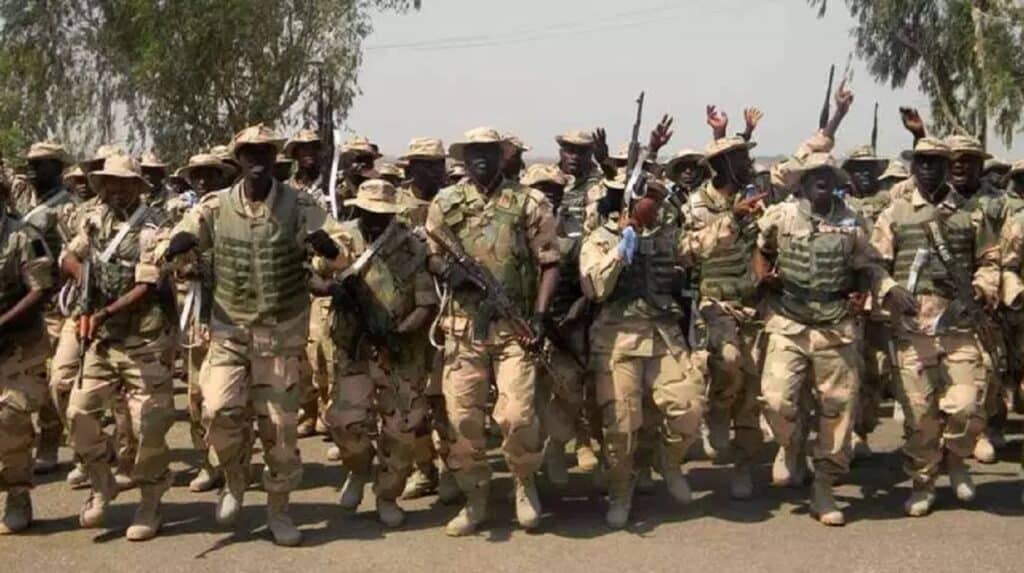 Soldiers have beaten a police inspector identified as Monday Orube to death following an argument on traffic right of way in Lagos.
The soldiers, who are attached to Ojo military cantonment, committed the act on Wednesday along Lagos-Badagry expressway, a location not far from their cantonment.
A report by Daily Independent said that the argument started after three police officers who were acting as traffic wardens stopped a road lane in order to allow other road users pass through.
The report said that the police officers did not know that they had inadvertently stopped the lane where a coastal bus carrying soldiers was passing through.
A source told the newspaper that the soldiers questioned the police officers on why civilians would be allowed to pass before them.
The soldiers, it was learnt insisted they would pass through a one-way traffic — a development that led to an argument between the police officers and soldiers.
The soldiers, reportedly angered by the police officers' insistence on orderliness, pounced on the officers, beating them severely.
The newspaper further reported that the soldiers kidnapped two of the officers and took them to their barracks.
On their way, the soldiers were said to have noticed that the police officers had become unconscious and took them to a hospital in their cantonment.
One of the police officers identified as Orube died in the process.
Confirming the development, Benjamin Hundeyin, Lagos police spokesperson, in a tweet on Friday, said senior military officers had paid a visit to Abiodun Alabi, Lagos police commissioner over the "unfortunate death" of the police inspector.
Also, the army, in a statement on Friday by Olaniyi Osoba, acting Deputy Director of the 81 division, said it had constituted a board of inquiry to investigate the incident.
He said, "The division is already in touch with the Lagos state police command to resolve the matter.
"This incident is highly regrettable given the division's disposition and zero tolerance for any misconduct.
"Accordingly, the division has instituted a Board of Inquiry to unravel the circumstances surrounding the unfortunate incident.
"At the end of the investigation, anyone found culpable will be made to face the full wrath of the disciplinary provisions.
"Consequently, the division wishes to commiserate with the Ojo Police Division and members of the family of the victim."