Obi not Tinubu's problem, one Kano LG gives APC more votes than South-east —Ganduje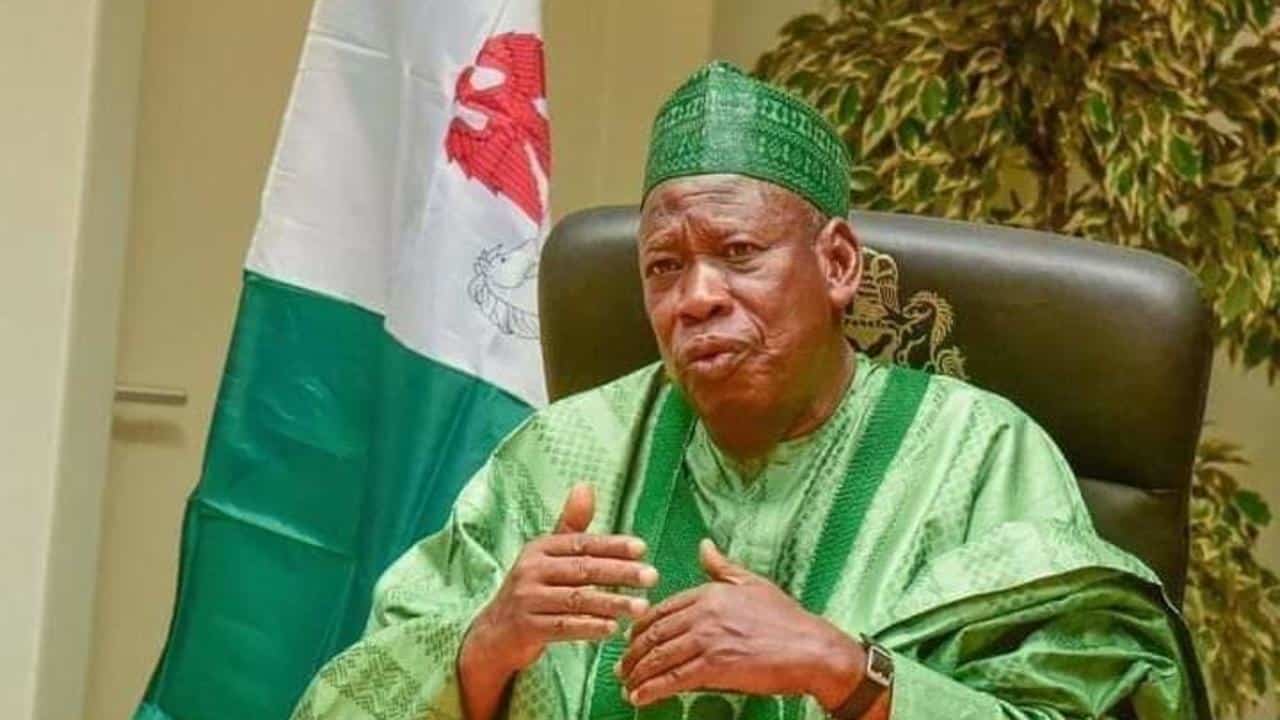 Kano State governor Abdullahi Ganduje believes that Peter Obi's candidacy for president on the platform of the Labour Party (LP) is a "good omen" for the All Progressives Congress (APC) and its presidential candidate, Bola Tinubu.
During an interview with Channels Television on Monday, Ganduje stated this.
Political observers have conjectured in recent weeks that the PDP's prospects may be impacted by Obi's candidacy in the 2023 presidential race.
The Kano governor responded that Obi's rising popularity as a candidate for the LP will have little to no impact on the APC when asked if this may generate issues for the party.
Ganduje said, "The effect of the emergence of Labour Party with Obi as the presidential candidate, I think it is a good omen for the APC because our major contender is the PDP.
"If you look at it, what is our political investment in the South-east? The votes (referring to one of the previous elections) we got from Nassarawa LGA in Kano metropolitan were much higher than the total votes the APC got in the whole five states of the South-east.
"You can see that if there is any problem, politically in the South-east, it is the PDP that will suffer the brunt.
"The emergence of Obi from the South-eastern part of this country, I think it is the votes of the PDP that he will be snatched away and he is already snatching it away. For APC – it is even a good omen.
"Instead of having a very close competitor, now the competitor, his attention is being divided apart from the problem they are having in the political party, especially the G5.
"Any political analyst will know that the emergence of the Labour Party is a minus to PDP and by implication and extrapolation, it is a plus to our great party the APC."