Goods Worth Millions of Naira Go Up In Flames At Main Market, Onitsha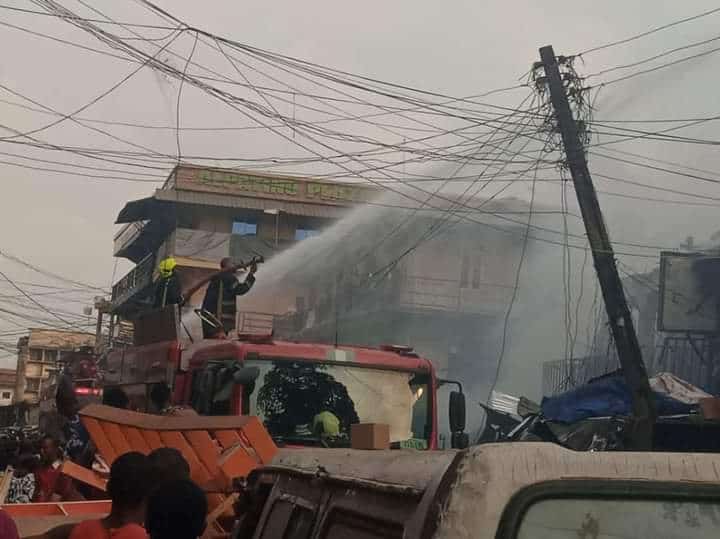 Traders at Kano Street, Main Market, Onitsha are in tears as they struggle to secure their goods from the fire that hit the market in the late hours of yesterday.
According to the traders the fire started around 11pm yesterday.
Men of Anambra Fire Service and the Army are already on ground to control the spread of the fire and the crowd.
Speaking to ABS, one of the traders said he was called up by 2am that his shop was on fire but there was nothing he could do at that moment but to pray and hope his goods are saved.
No one could give the actual cause of the fire but most of the traders suspect it is an electrical spark.