ASUU threatens fresh crisis with FG over 'no work no pay'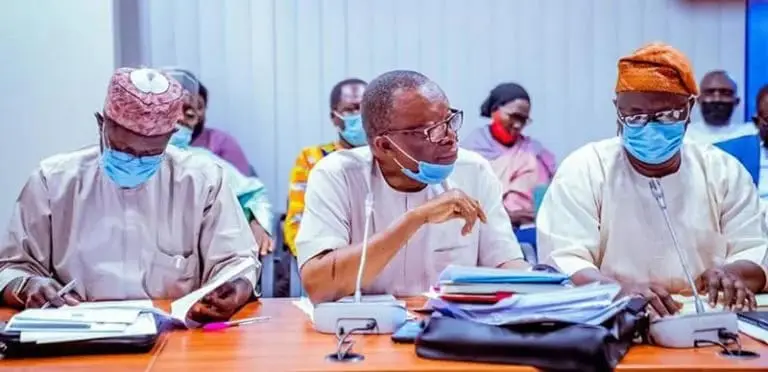 The Academic Staff Union of Nigeria Universities (ASUU) has hinted Nigerians about a fresh crisis it claimed would surpass all previous ones in Nigerian universities.
To this end, ASUU sought intervention of stakeholders and well meaning Nigerians to prevail on the federal government to pay members across the country their withheld eight months salaries.
The chairman of ASUU, University of Ilorin branch, Prof Moyosore Ajao, raised the alarm at a special congress of the local branch held at the university's main auditorium.
The university's lecturers had staged a solidarity rally within the campus before retiring to the auditorium where they addressed the newsmen on: "Casualisation of Intellectual Workers In Nigeria: Prelude To Our Response".
He said, "Though we have resumed work in our university, government's ignoble stance of withholding our eight months' salaries based on its ill-advised policy of 'No work, No Pay' is set to trigger fresh crisis.
"In the coming days, the union would respond by considering to invoke the 'No Pay, No work' policy and would abandon the works that have accumulated for those period which government has falsely claimed, through Chris Ngige, that our members have not worked."
He said members of the public are "put on notice again that a fresh crisis, which would surpass all previous ones, is looming in Nigerian universities, saying the union members would not continue to do free work.
He added, "Our union and its members should not be held responsible for the consequences that its actions, in response to the crude wickedness of the Nigerian state, would have on all stakeholders.
"As a law-abiding union, we have heeded the directive of the court which directed that we resume to our duty posts while the substantive matter is being heard. However, after resumption from strike and to our utmost dismay, government decided, that half salaries be paid to our members for the month of October, 2022. This development is unacceptable and would be resisted by our union.
"The fact is that academics are not casual workers. Only casual workers receive pay prorate"