Tinubu vows to eliminate insecurity if elected president in 2023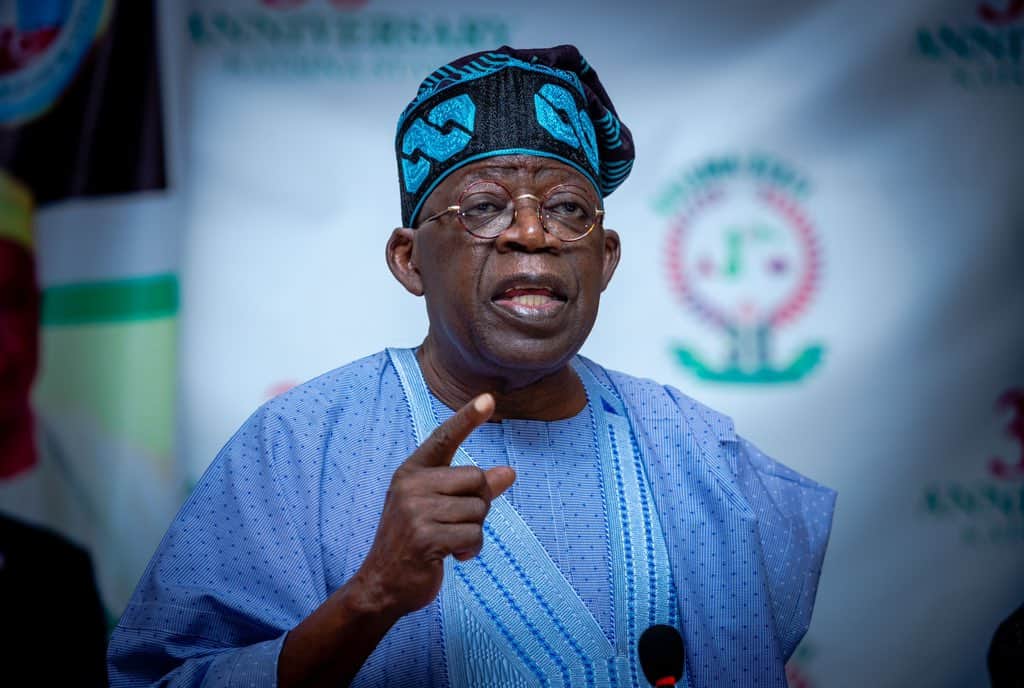 The All Progressives Congress presidential candidate, Bola Ahmed Tinubu, on Tuesday pledged to eliminate insecurity if elected president in 2023.
He made the promise at the APC North-West Presidential Campaign Rally in Kaduna.
"All those troublemakers, violent kidnappers, killers; all troublemakers who are (disturbing the) security of Kaduna, I assure you, we will eliminate them," Tinubu said.
One of the seven states in the North-West geopolitical zone, Kaduna, has seen an increase in terrorist and bandit attacks over the past two years. Notable examples include the infamous infiltration of the Nigerian Defense Academy on August 24, 2021, and the heinous attack on a train on March 28, 2022.
According to the Kaduna State Government, over 3,000 locals, students, and travelers were abducted in 2021, while 1,192 people were killed by bandits and other violent groups. According to government statistics, between January and September 2022, more than 800 people have been slain by bandits and more than 1,200 people have been abducted in Kaduna.
However, Tinubu, a former governor of Lagos State, claimed on Tuesday to be able to resolve the state's security issues before a crowd of APC supporters decked out in party gear.
He added that Nasir El-Rufai, the current governor of Kaduna, had performed admirably well since taking office in 2015. Therefore, he urged the party faithful to support both himself and Uba Sani, the APC's candidate for governor of Kaduna, in the general elections in 2023.
"El-Rufai has done a good job, go around Kaduna, you will see how organised, how clean (the state is). He has more internally generated revenue," Tinubu said.
The APC candidate pledged to create jobs, harness agriculture potential and empower youths if elected president on February 25, 2022.
Tinubu was at the rally alongside his running mate, Kashim Shettima; APC National Chairman, Abdullahi Adamu; and a retinue of governors from the North-West and other parts of the northern region.
They include Aminu Masari (Katsina), Bello Matawalle (Zamfara), Abdullahi Ganduje (Kano), Abubakar Badaru (Jigawa), Abubakar Bagudu (Kebbi), Abubakar Bello (Niger), Simon Lalong (Plateau), Babagana Zulum (Borno) amongst others.