Okorocha speaks on dumping APC claims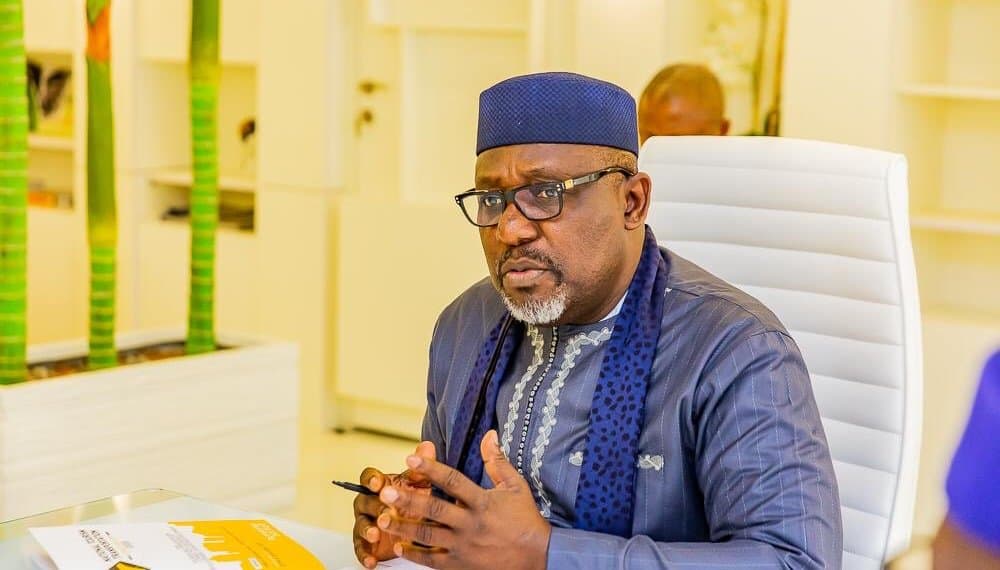 Rochas Okorocha, a former governor of Imo State and senator from the Imo West Senatorial District, has denied defecting to the opposition Peoples Democratic Party from the governing All Progressives Congress.
In a statement released on Thursday and signed by his Special Adviser for Media, Sam Onwuemeodo, Senator Okorocha provided the clarification.
Okorocha claimed that those responsible for the alleged defection simply started a "false story" based on a picture of him and some PDP leaders that was recently taken at a public ceremony in Imo State.
The statement partly read, "Our attention has been drawn to a story claiming that Okorocha has joined the PDP. To add flesh to the false story, those behind it also attached some photographs of Okorocha and a chieftain of the PDP, Emeka lhedioha and others.
"Those behind this false story deliberately failed or refused to mention the venue and title of the event, where the photographs were taken. They could not also quote a portion of Okorocha's speech that he must have made at the so-called event. They concealed or withheld those vital aspects of the event or story, because they would not serve their aim or goal.
"We are at ease to say that Okorocha has not joined the PDP. He is still a member of the APC. A burial ceremony could not have become political declaration rally."