Tension in Abuja as Shiites invade court, demand release of El-Zakzaky's passport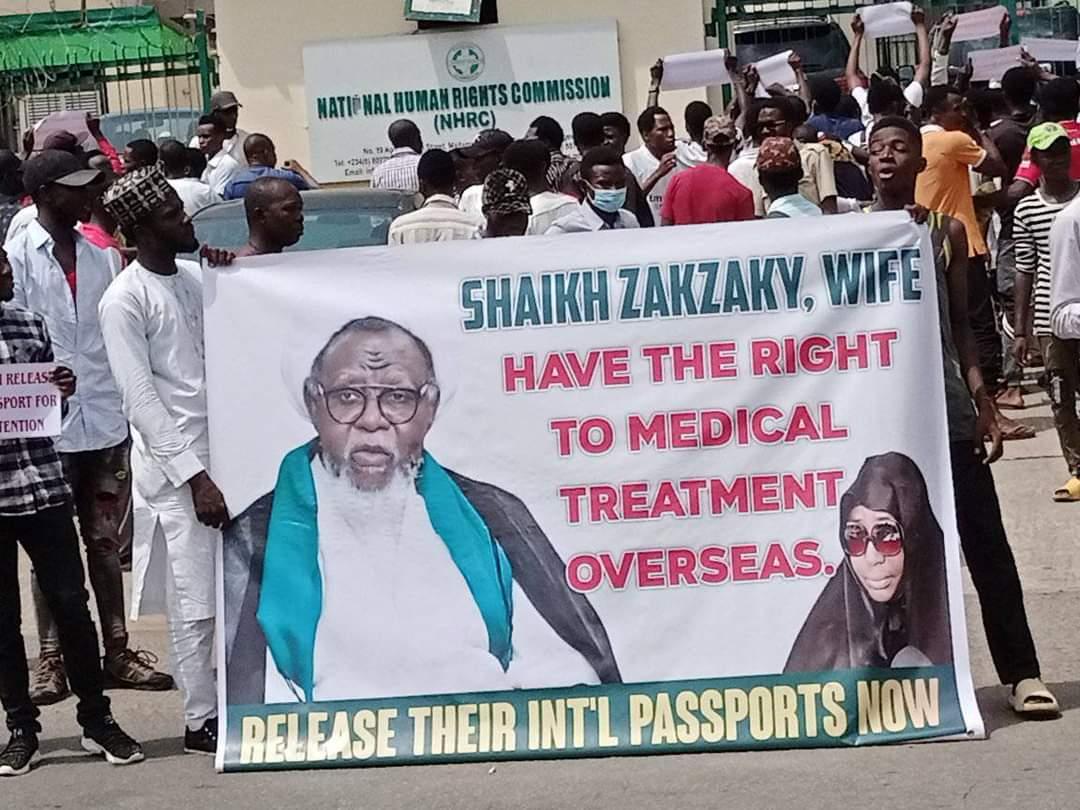 Members of the Islamic Movement in Nigeria (IMN), otherwise known as Shi'ites have gathered in front of the Federal High Court in Maitama, Abuja to demand the release of the passports of their leader, Ibraheem El-Zakzaky and his wife, Zeenah.
The protesters who displayed banners and placards were sighted at the entrance of the court, calling for the release of the travelling documents being held by the security operatives.
One of the inscriptions on the placard reads 'Buhari Must Remove Travel Ban on Sheikh'.
However, armed policemen have been deployed to the court to forestall any possible breakdown of law and order.
It was gathered that the matter was scheduled to come up before Justice Obiora Egwuatu for a hearing on Wednesday but was adjourned to February 3, 2023, for a definite hearing.
El-Zakzaky and his wife were freed by the Kaduna State High Court in 2021 after spending over five years in detention.
The cleric is asking the court to compel the Nigerian Immigration Service to release their passports to them so that they can travel abroad for medical treatment.
El-Zakzaky sustained injuries including in the eye when Nigerian soldiers stormed his home in December 2015, killing hundreds of his followers and injuring several others.