We are not supporting APC – Katsina residents boo President Buhari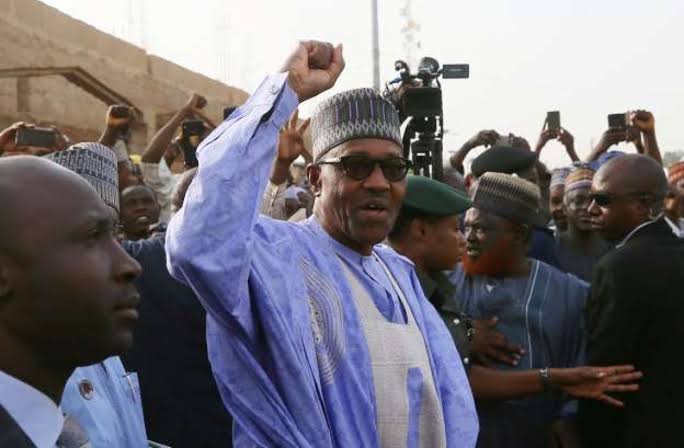 Some Katsina State residents, believed to be protesters, have booed President Muhammadu Buhari, who is in the state for a two-day visit to inaugurate some selected state government projects.
Shortly after the president's inauguration of the project, some suspected political thugs began throwing stones at the crowd at the Kofar Kaura underpass.
They also set fire to tyres along Yahaya Madaki Way, just a few metres from the newly inaugurated underpass project, while yelling, "We don't need you", "We no go do", and "We are not supporting APC".
Security personnel used tear gas to disperse them.
According to an eyewitness, Abdul Suleiman, the protesters were chanting 'Bamuyi' (a Hausa term meaning 'we are not interested') and started stoning some vehicles at the venue.
He said, "Shortly after President Muhammadu Buhari inaugurated the underpass, some residents of this area came out and started throwing stones at some vehicles at the venue. Before we knew it, they started burning tyres on the road".
The teargas fired by security personnel deployed to deal with the unrest on the two major roads—Madaki and IBB—affected some journalists who went to the scene to assess the situation.
Some residents also booed President Buhari as he drove along the IBB route within the Katsina metropolitan area on his way to the newly constructed Revenue House for inauguration.
However, the police and other security personnel used tear gas to disperse the protesters, and normalcy had returned to the areas as the president inaugurated all of the projects scheduled for inauguration on Thursday.