Chieftain of NADECO group, Dan Suleiman dies at 81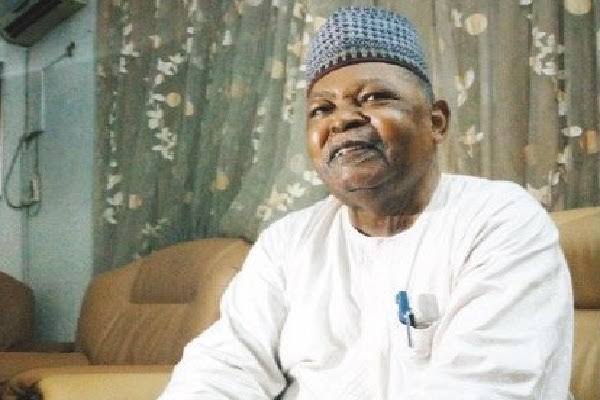 A former chieftain of the National Democratic Coalition (NADECO), Commodore Dan Suleiman is dead.
General Secretary of NADECO, Ayo Opadokun, announced Suleiman's death in a press statement on Wednesday, adding that the President of the Middle Belt Forum, Dr Bitrus Porgu, informed him of Suleiman's passing.
Opadokun described the deceased as one of the founders of NADECO.
"The National Democratic Coalition (NADECO) wishes to formally announce the painful and most unexpected death of one of our Founders and Titans, Commodore Dan Suleiman.
"Dan was a reliable, amiable and diligent leader whose vacuum will be difficult to fill. Where shall we find another Dan Suleiman?
"After the overthrow of Gen. Gowon's government by General Murtala Mohammed, Dan Suleiman was again appointed Federal Commissioner for Health.
"Third, when Gen. Babangida annulled the victory of Bashorun MKO Abiola at the 1993 presidential election and General Abacha eventually also established his military dictatorship, Suleiman opposed and resisted the annulment and its new strongman.
"Four, as a leading light of the Middle Belt Forum Leadership, when the Forum decided at a meeting held in Chief D.B. Zang home in Jos to attend the preliminary meetings and consultations that birthed NADECO in Lagos, DS was one of the founders and Titans of NADECO.
"He was a leading member of its Apex body, Steering Committee, which was the Policy Decision Making body. Five, as a consequence of his leading role, Gen. Abacha was extremely pained at Dan Suleiman membership of NADECO and tried severally to win back Suleiman but failed.
"In fact, at a number of critical meetings held in DS' Lagos home in Victoria Island, Gen. Abacha exploited the friendship between the late founder of the Guardian Newspapers, Chief Alex Ibru who was his Minister of Internal Affairs to always reach NADECO through Suleiman."
Suleiman was a member of General Murtala Muhammed's supreme military council in Nigeria between July 1975 and March 1976.
He was a military governor of Plateau State from March 1976 to July 1978 after the state was created from part of the old Benue Plateau State.
Suleiman later served as chairman of the Middle Belt Forum.