Tension as residents set man ablaze for enforcing sit-at-home in Anambra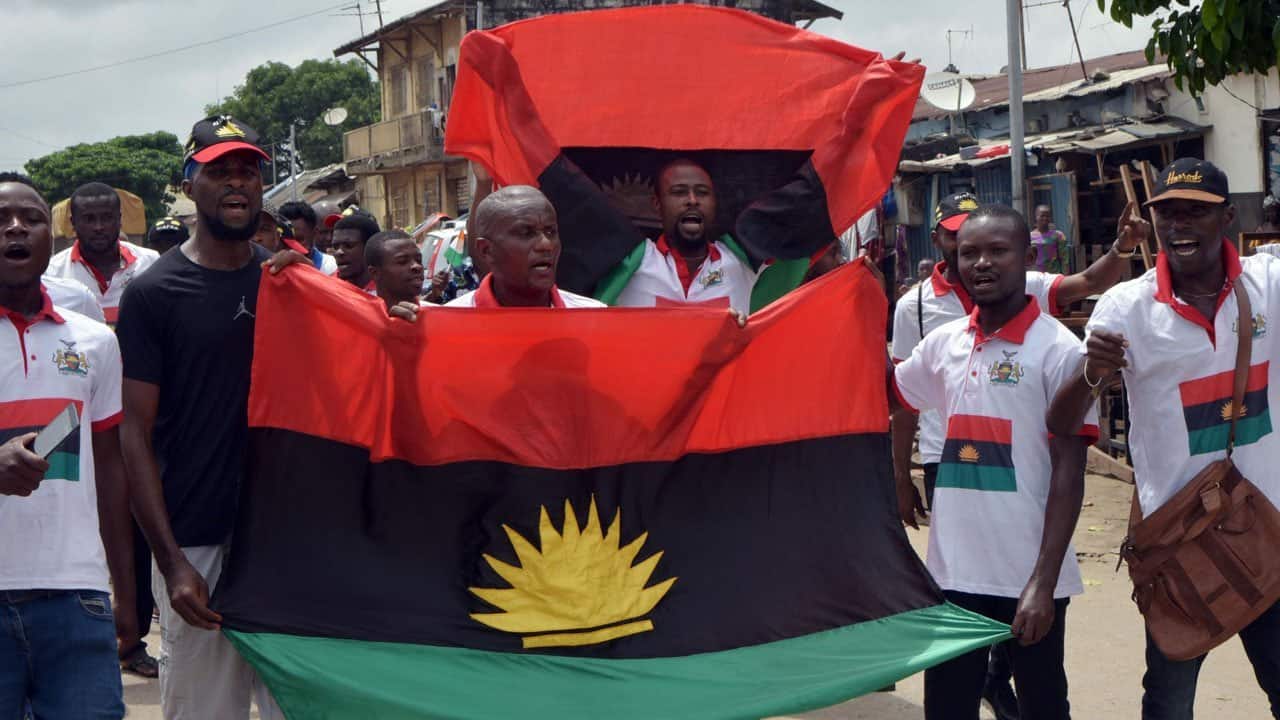 Traders in Ogidi, Anambra State, Southeast Nigeria, have violently resisted the devastating effect of sit-at-home protest against the continued detention of Nnamdi Kanu, leader of the Indigenous People of Biafra (IPOB), by burning one of the enforcers of the exercise.
It was learnt that the incident occurred on Monday, when one of the enforcers allegedly went into the market to order business owners to observe the order.
Unfortunately for him, the traders of building materials had made up their mind to end the enforced sit-at-home which the initiator, the leadership of the IPOB had cancelled and denounced.
The separatist group had also directed the government and security agencies to treat anyone enforcing it as a criminal.
However, the self-proclaimed disciple of Kanu, Simon Ekpa has insisted that sit-at-home must be observed every Monday in the Southeast region, insisting that until the detained IPOB leader was released from the custody of the Department of State Services (DSS), it would not end.
A video of the violent incident on Tuesday shows how a middle-aged man was burnt on the road.
The young man who is seen in the video struggling with the fire later stood up and started running before being stopped by the mob.
The alleged sit-at-home enforcer was knocked down and a tyre was put on him. Thereafter, they doused him with some inflammable substance believed to be fuel.
A note attached to the video on WhatsApp number reads, "This incident happened today @ building materials Ogidi then it shows that Igbos are now facing the reality no more sit at home forced on us by a fugitive Ekpa."