Air Peace launches Flight to Mumbai, India by March 31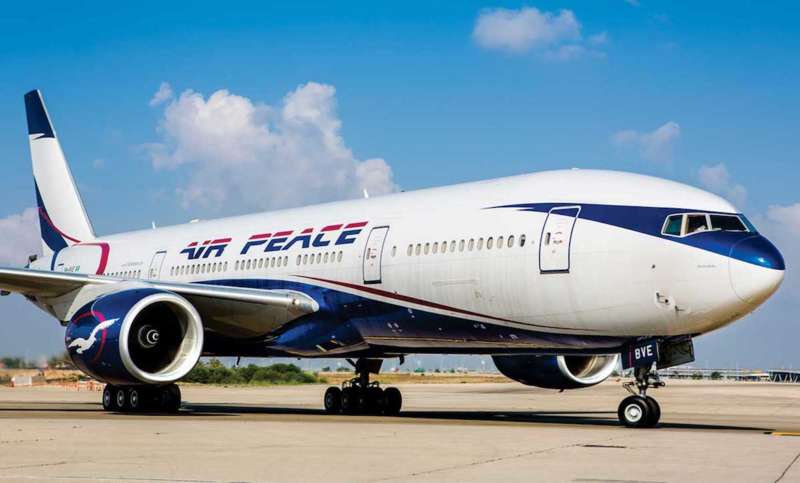 Air Peace, the leading Nigerian airline, will launch regular flights to Mumbai, India On March 31. Travel agents and the airline had a meeting yesterday to  finalize necessary agreements. 

The meeting tagged, "Travel Agents Forum for Mumbai and Upcoming Routes," was attended by the airline's travel agents and partners and was an opportunity for engagement on all the crucial initiatives regarding route network expansion.
The Chief Operating Officer of Air Peace, Oluwatoyin Olajide, thanked the travel agents for their support towards the growth of the brand.
Olajide, who was represented by the Head of Commercial and Business Development, Mrs Ifeoma Ekwerike, noted that the airline is embarking on an ambitious but well coordinated route expansion to ease the travel burdens of Nigerians and provide more seamless connectivity.
We have a number of routes in the works. Mumbai is launching on March 31, 2023. Tel Aviv, Malabo, Congo Kinshasa, Lome and other regional destinations have been planned for commencement and announcements will be made once we finalise the arrangements.
"Passengers can connect Mumbai from Kano, Monrovia, Abuja, Accra, Port Harcourt and Douala through Lagos," she stated.
Speaking, the Chief Pilot, Air Peace, Captain Martin Okunpolor, stated that the airline would be flying direct, nonstop to Mumbai. He added that Delhi operations would follow subsequently, after the Mumbai operations have gained some momentum. 
He said the airline would be deploying its wide-body, luxury Boeing 777 aircraft for the route and plans to begin with two weekly flight frequencies, adding that the Indian airspace is not new to Air Peace as the airline operated special charter flights to the country during the COVID-19 period.
"Passengers will enjoy the flight experience and we have well-trained and richly experienced pilots that operate our international flights, and Mumbai will not be an exception", Captain Okunpolor asserted.
The forum was interactive as travel agents asked critical questions and gave suggestions on current route network and prospective destinations.