Nigerian professor drags APC spokesman, Onanuga to ICC over racist comments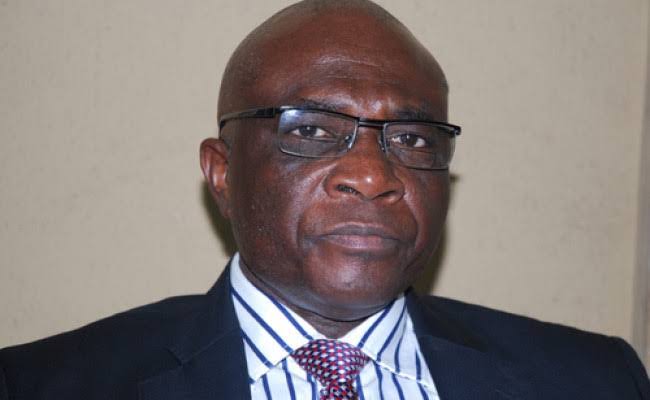 A Nigerian Law Professor, Dr Gideon Christian, has petitioned the International Criminal Court, to conduct an investigation into a series of ethnically motivated violence resulting in injuries and death during the just concluded Presidential and Governorship elections in Nigeria and inciting ethnic hate by Bayo Onanuga.
The professor made the call in a communication to ICC, brought pursuant to art.15 of the Rome Statute titled: "Request to Investigate the Election and Post-Election Violence in Nigeria as Well as Incitement to Ethnic Hate by Mr Bayo Onanuga," addressed to Mr Khan, the Information and Evidence Unit Office of the Prosecutor, Netherlands.
He said the investigation and prosecution of Onanuga, a Senior Journalist and chief spokesman for Nigeria's President-elect Bola Tinubu, became necessary and urgent to prevent a repeat of what happened in Rwanda and Burundi in the 90s.
He cited the European Union Election Observer Mission in Nigeria interim report on 20 March 2023 that noted multiple incidents of "organised violent attacks" which resulted in "many casualties and fatalities" insisting that these incidents where the results of incitement to ethnic hatred by Nigerian politicians and their agents who actively (directly and indirectly) incited groups of individuals to inflict harm on other individuals from a targeted ethnics group (the Igbos) as well as individuals who "look like" people from that ethnic group.
The communication partly read: "Mr Onanuga's concept of interference arose from the legitimate act by individuals from the Igbo ethnic group in Lagos in exercising their constitutional right to vote anywhere in Nigeria. This statement was issued after individuals from this ethnic group have been attacked and killed in Lagos during the governorship election.
"The attacks continued after Mr Onanuga's tweet. What is more disturbing about Mr Onanuga's tweet is the threat of future harm to individuals from the Igbo ethnic group in future elections in 2027. Mr Onanuga's tweet has been viewed over 5.5 million times."
He added, "Mr Onanuga is a well-educated journalist and a prominent member of the ruling political party, His conduct in inciting ethnic hate which fuelled election and post-election violence against individuals from the specific ethnic group who were the target of his incitement needs to be investigated to prevent a repeat of what happened in Rwanda and Burundi in the 90s.
"Promoting attacks against individuals from a particular ethnic group residing in a particular area is a clear violation of international law. That violation falls within the jurisdiction of this Court, and the international community must not only take action to prevent such acts from reoccurring but should also hold to account individuals involved in such international wrongdoing.
"I therefore request this Court to investigate the conduct of Mr. Onanuga and other individuals in Nigeria who directly and indirectly organised, incited, aided and abated the ethnically motivated election and post-election violence in Nigeria and take appropriate action to hold them responsible for their actions. This will prevent future conducts that will breach rules of international law," the communication reads.