Supreme Court Dismisses PDP Lawsuit Against Tinubu's Double Running Mate Nomination, Shettima Remains Vice President-elect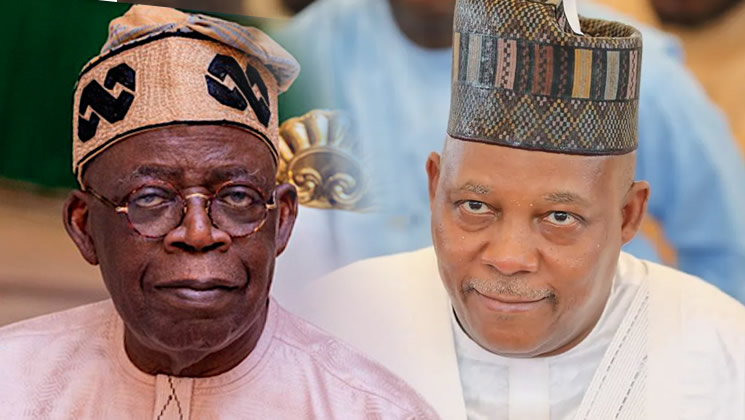 In a significant ruling today, the Supreme Court has upheld Kashim Shettima's position as the authentic Vice President-elect, dismissing the lawsuit filed by the Peoples Democratic Party (PDP) against his nomination as Bola Ahmed Tinubu's running mate in the recent presidential election.
The court's five-member panel unanimously held that the PDP and its presidential candidate had no legal standing to bring the suit before the court, emphasizing that the PDP is not a member of the All Progressives Congress (APC).
The crux of the PDP's argument rested on the alleged breach of sections 29(1), 33, 35, and 84(1)(2) of the Electoral Act, 2022, claiming that Shettima's dual nomination for the positions of vice president and Borno central senatorial seat violated the law. However, Justice Adamu Jauro, while delivering the judgment, stated that the PDP had acted as a meddlesome interloper and a busybody in this matter, as it pertained to the internal affairs of the APC.
With the Supreme Court's ruling, Shettima's status as the Vice President-elect remains unaffected, cementing his position as Tinubu's running mate. The decision carries considerable weight, providing clarity and finality to the matter at hand. Shettima can now focus on the responsibilities and challenges that lie ahead as he prepares to assume the role of the nation's Vice President.
In addition to the dismissal of the suit, the Supreme Court also ordered the PDP to pay a sum of Two Million Naira in costs, emphasizing the lack of merit in the party's claims. This serves as a reminder of the importance of bringing forth well-founded and substantiated legal challenges and discourages frivolous litigation.
As the nation processes this ruling, political observers and stakeholders eagerly await the next steps in the unfolding political landscape. The Supreme Court's decision undoubtedly carries significant implications for both the APC and the PDP, impacting their future strategies and electoral approaches. It is a reminder of the ever-evolving nature of politics and the vital role that the judiciary plays in safeguarding the integrity of the electoral process.
The conclusion of this case marks another milestone in Nigeria's democratic journey, reaffirming the principle of rule of law and the importance of legal processes in resolving disputes. It highlights the robustness of the country's judicial system, which remains a crucial pillar of democratic governance.
With the Supreme Court's verdict now behind us, the nation can turn its attention to pressing matters and challenges, as the newly elected leadership prepares to assume their roles and address the aspirations and concerns of the Nigerian people.