Nigeria Set For FIRST Robots Olympic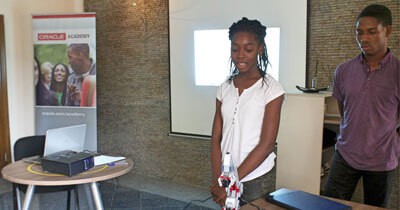 Seven Senior Secondary students from public and private secondary schools in Lagos State will represent Nigeria in the FIRST Global Robots Olympic (GRO) in Washington DC.
The FIRST GRO is the maiden edition of the robotic competition.
The goal of the competition is to expose students to collaborate on techniques to solve global problems.
The students selected to represent Nigeria are SS2 students from New Era Girls Secondary School, Oxbridge College and Dansol High School, Lagos, within the age bracket of 15 to 18 years.
The students are Tawakalitu Giwa, 15, Omotayo Oluwaseun, 15, both from New Era Girls Secondary School; Agoro Oluwalase, 16, from Oxbridge College; Adegba Tetisimigbe, 15 and Fahad Ayodele, 15, both from Dansol High School.
Mrs. Remi Willoughby, the Education Consultant, said that Roboglobal Educational Consulting and Alofos Science and Technology Foundation would manage the competition for FIRST GRO.
She said the competition would be an annual event with a focus on the use of Science, Technology, Engineering, and Mathematics (STEM) to solve global problems.
Willoughby said: "the advanced robotics competition for students is the contribution of the founders of FIRST to excite youths worldwide.
"FIRST is the acronym of For Inspiration and Recognition of Science and Technology.
"It will help to build the STEM skills needed by nations to work on global challenges together because of the belief in the value of investing in and pursuing STEM education.
"The intent is to enhance the global call for STEM education of the international student community while emphasizing the value of nations' cooperation to address the grand global challenges of our planet and people.
"Our planet and people's challenges must be addressed for the world to thrive."
The education consultant said the competition is "all-expense paid trip'' for participating students and their mentors.
She added that the founder of FIRST and the chairperson of International Global Initiative would sponsor the trip.
"The sponsors are Dean Kamen, founder of First and Congressman Admiral Joe Sestak, Chairman, International Global Initiative."
Willoughby said that the students selected to represent Nigeria had commenced training on the use of robotics.
Robotics is the interdisciplinary branch of engineering that deals with the design, construction, operation and use of robots for control, sensory feedback, and information processing.
It is also used in promoting the power of creative thinking.