Nigerian Govt. Develops Cold Feet Over Planned Nationwide Protest.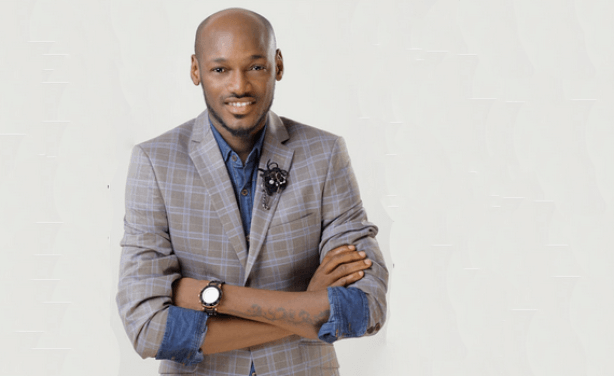 Nigerian musician Innocent Idibia popularly called Tuface recently announced his plans to organize a massive nationwide protest on 6 February against the Nigerian Government. According to the music legend that first made the revelation on his Instagram page, the rally, which is expected to hold simultaneously in various parts of Nigeria, seeks to challenge the present government of President Muhammadu Buhari on the economic meltdown and rising cost of living in the country.
In a statement he made available to newsmen on Tuesday, the hip-hop star said that "the people have hoped for a better Nigeria since 1999, but things are not getting any better for the majority. We are still where we are – poor and desperate. I will no longer be quiet."
According to Tuface; "It is not a platform for politicians of any party to manipulate. I know you will still spin it but for one second leave your battles aside and just listen to people without trying to score cheap political points against one another. It is not a point scoring exercise. It is probably not personal. It is not an organized labor platform. With all due respect to our comrades who have done much for Nigeria, this march is for the unrepresented. It is not a 'my religion or tribe is better than yours' matter.
"We the people are tired. We can no longer continue with all of you. All your excuses and mistakes are not funny. We do not wish to continue with a system and government that is not working but afflicting the people. We the people of this country not living under the privileges of government allowances and remuneration have now accepted to take the bull by the horn to come out and protest this obnoxious and baseless policy and excuses of the government of the day.
"Where are the recovered looted funds? Why do we still have the executive arms and legislatures still enjoying their salaries and allowances while we hear there's no money to pay workers?
Why do we still see ceaseless power failures with no explanation and hope of getting out of it unlike before?
"Why do we keep seeing peace talks in Niger Delta, Fulani herdsmen, and IPOB without any solutions being reached, while the strategies keep aggravating the people involved as political leaders stage forums to extort funds in the name of addressing their subjects?
"Why did we have petrol price rise to 145 for the sake of global oil price crash and removal of subsidy but such price is still being maintained despite significant reawakening of the oil price from $30/barrel to $56/barrel?
"Who is to be held accountable for the sudden and continuous hike in price of commodities in the market, where for the first time in history, Nigeria is suddenly selling kerosene at 400 Naira per litre as against 50 Naira per litre, diesel at 300 naira per litre as against 100 naira per litre and petrol from 87 naira to 145 naira? Yet maintaining the same systems, environment, and maybe lesser money spending government.
There's need for Nigerians to rise against what is happening in this country have waited patiently for the legislatures that were elected to represent the people all to no avail.
"All our blood is red. I, Innocent Idibia, am a living example of a Nigerian who owes their success to Nigerians of every tribe and religion. None ask what religion or tribe I am before supporting me. I am grateful." The statement also strictly spells out how the protest march will take place, with time and place.
"On Monday, February 6th, meet me at the National Stadium at 8 AM, and we'll walk to the National Theatre – 2 national icons that epitomize our decline – as we state clearly and peacefully that #IStandWithNigeria and Nigeria must work for all of us and all of us must work for Nigeria."
But in a swift reaction, which shows the unpreparedness of the Nigeria Police Force NPF to handle democratic processions, the Lagos State Commissioner of Police (CP), Mr. Fatai Owoseni, threatened that the music icon would not be allowed to embark on any protest in the metropolis.
Owoseni said the police command was not ready for that kind of demonstration. He stated that the police had received an intelligence report that criminals were planning to hijack the process to wreak havoc on Lagos.
According to him, no matter how good an intention is, hoodlums would always find a way to harass, rob, and attack innocent members of the public who may wish to go about their lawful duties.
"We know that Tuface does not have the capacity to contain such a crowd and we will not fold our hands and watch while things go out of hand," he stressed.
As expected, a wide range of Nigerians has started to express their support as well as the voice out their concerns about the protest. While some see it as the much-needed antidote to make the government wake up to its responsibilities, others think the music icon is merely dancing to a playing tune by oppositions of the Buhari led administration.
Already, frontline anti-Buhari and Ekiti state Governor Mr. Ayodele Fayose has come out publicly in support of the protest. Fayose who is the chairperson of the opposition's governor's forum has long being a critic of the Buhari government.
Fayose in a statement issued by his Special Assistant on Public Communications and New Media, Lere Olayinka, dismissed the police's stand as a ploy to stop a legitimate civil act.
Fayose said, "Leadership is about accountability. To be accountable, leaders must listen to the public opinion either by civil and peaceful protest.
"The court of appeal's judgment in ANPP/IGP allows for such protest or gathering without police permit or interference as in advanced democracy. The rally is said to be for and about good governance. So who is afraid of the protest? Who does the police represent or representing in this issues?
"Nigerians are hungry and angry; our currency is above 500/$.
"Nepotism, extrajudicial killings, disobedience to a court order and human right abuses must stop. The conscience is an open wound, and the guilty are afraid."
Some former militants, under the auspices of Urhobo Ex-Militant Leaders Forum, have also declared their support for the hip-hop singer.
In a statement released by the National chairperson, Phase 2 ex-militants, Mr. H. M. Ebirie, he said, "we the Niger Delta ex-agitators are entirely in support of the Tuface Idibia-led nationwide mass protest against economic hardship and severe hunger in the country.
"The federal government seems to have no immediate measures to cushion plights of the suffering masses, and we are ready for the protest."
"The Federal Government must be awakened to rise to its responsibilities of creating the conducive environment for economic growth and alleviation of severe hunger in the land through people-oriented policies and programmes," they said.