Adams Oshiomhole: Corruption In The People's Commonwealth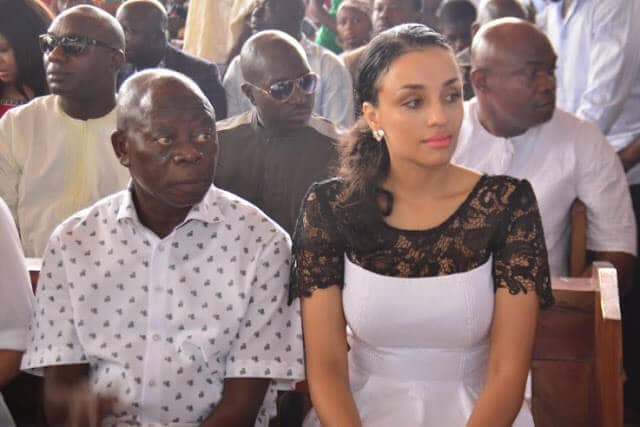 A tome of documents made available to Caracal Reports reveals an impish, diminutive Adams Aliyu Oshiomhole. The documents Caracal Reporters reviewed from Benin City, the Edo State Capital in Nigeria showed a leader who proclaimed sainthood and high morality but was nothing more than a profligate manager of resources.
For his eight-years as their Governor (2008 – 2016), Adams Oshiomhole was the toast of the EDO society. Throughout his two gubernatorial tenures, he succeeded in pulling wool over the people's eyes.
According to our investigations, Edo state earned 1 trillion naira. This was inclusive earnings – from statutory derivation value added taxes, ecological funds, 13% mineral resources and monthly allocations from the National distributable pool. Added to the internally generated funds the totals the said 1trillion naira.
In the run up to the 2007 elections, Oshiomhole campaigned with promises of making poverty history and "letting the people lead".
Buoyed by populism and a great number of poor people's votes, Adams Oshiomole won and the mandate was reclaimed. Upon his victory, Oshiomhole asserted that he would eradicate in the EDO State-away the corruption and massive stealing alleged against the losing party, the PDP.
Oshiomhole set out with a flurry of activities. Roads were being dualised and reconstructed like the Benin City Airport road which was made into a six-lane carriageway. Particularly in Oshiomhole's part of the state, Primary and Secondary schools were being renovated with long span aluminum red roofs and rural roads.
Oshiomhole was unquestionably admired for his efforts by the ordinary citizens and establishment rulers. Oshiomhole also recruited foot soldiers to harass the populace to pay extortionary taxes. This effort increased the State's monthly, internally generated revenues from 200-300 million naira a month to 2 billion a month. Purporting that he, as your Governor, was "Making your taxes work for you", Oshiomhole urged citizens to voluntarily pay their dues, stating that the "Edo State is working".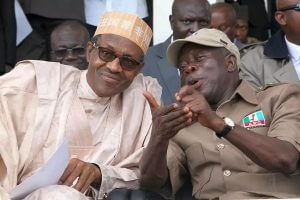 While revenues were ostensibly growing by leaps and bounds, and public works were being executed all over the state, the people were being hoodwinked into believing that honesty was at the heart of Adams Aliyu Oshiomhole. But the people should have known better had they looked deeper.
Oshiomhole was dictatorial, short tempered, nepotic, tribalistic and truly deceitful. His sleight of hands became more apparent by the end of the eight-year tenure. Oshiomhole clearly wanted to convert a major part of the State's resources to his clan, and worse still, to his birthplace in Iyamho.
Adams Oshiomhole spent over 10 billion naira constructing the roads that ran a ring around Auchi, Afowa, Okpekpe and Imiegba, and culminating in his village, Iyamho. He claimed he wanted to build a State Science and Technology University within his clan, Uzairue, but ended up sitting it opposite his country home in Iyamho, which was reputed to cost over 200 millionnaira.
And when he sought the State House of Assembly's authorization to build the University, Oshiomhole claimed the Iyamho Science and Technology University was a Public – Private University. He was clearly closing his eyes to an existing Polytechnic of Science and Technology in Usen, the Edo State University at Ekpoma, the Ambrose Alli University, and a hurriedly named, Tayo Akpata College of Education University Ekiadolor.
The question raised then was, who were the private partners? The obtuse nature of his game plan got more squeezed when he wanted to seek a license for the university from the National University Commission. As a Public-Private university in Nigeria is unheard of, Oshiomhole was pressed to accept either a private license or a public license.
Knowing the implication of accepting the Iyamho located University as a private University, he jettisoned his greed and hidden intentions and named the University the Edo State University. Oshiomhole thereby caused a State with lean and insufficient resources to own 3 State Universities – a polytechnic in Usen, college of Agriculture in Iguoriakhi, and the College of Health Technology in Benin city and A College of Education Igueben, aside over 75 secondary schools and over 100 primary schools.
Not done with his scams, Oshiomhole commenced in 2010 his pet "5 star Hospital", which was to be, as he claimed, "A state of the art hospital which was to stem medical tour".
Due to self-help Engineering design, the building collapsed while under construction, killing an Italian Contractor. In 2016, the building was finished and hurriedly commissioned by President Buhari in November of that year.
As of February 2017, the hospital has neither equipment nor staff. This was the kind of trickery that Adams Eric Oshiomhole revels in – deceiving the people and pretending to harbor good intentions.
The ultimate game was the Water Storm Project in Benin City, the goal of which was to solve the perennial urban road flooding which caused houses to go under each time it rained. After borrowing 20 billion naira from the Capital Market, through his surrogate, who he installed as Governor to succeed him, the Water Storm Project, much like the sewage and the drains, is an 'open-ended project'.
To date, the Water Storm Project has not yet been completed, and Oshiomhole said before he left office that the water storm project would take 30 years to complete. If this is true, then where has all the money that was borrowed to fund the project gone, and in a dwindling recession economy, where would Edo State find the funds to complete such a project that may end up costing 3 times more?
Now that Oshiomhole is gone, the people have the courage to ask pertinent questions. How was our commonwealth spent, judiciously or fraudulently? A petition to investigative as been filed with the Economic and Financial Crimes Commission (EFCC). Perusing the various transactions, the allegations are stunning and reveal callousness, irresponsibility, and profligacy so characteristic of Nigerian Governors, only to be discovered after they leave office.
Perusing the various transactions, the allegations are stunning and reveal callousness, irresponsibility, and profligacy so characteristic of Nigerian Governors. Also similar to the Nigeria political trend, the corruption is only to be discovered after the unscrupulous politicians leave office.
In the next report filing, we will look at the petitions sent to the EFCC, as they border on fraudulent practices, financial misappropriation, and misapplications, embezzlement, racketeering, contract splitting to avoid going through the Tenders Board and meeting due process regulatory and constitutional requirements.
Adams Oshiomhole proclaimed in 2007 that he would "Make Poverty History". But by 2016, as left his Governorship, Oshiomhole had left the Edo State entrenched in poverty.