Scott Pruitt, the new head of the EPA, questions the science behind climate change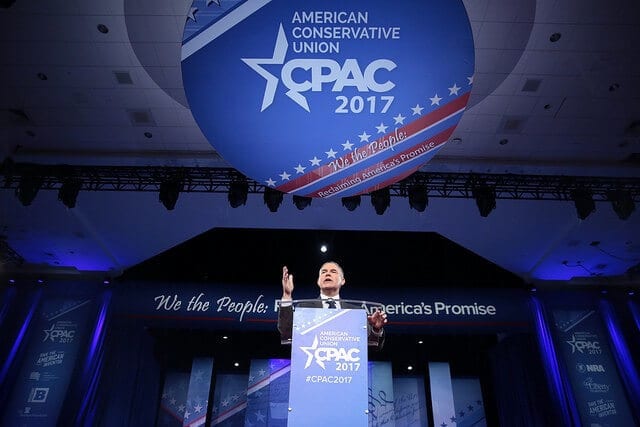 Scott Pruitt believes that his personal opinion does not matter when it comes to the effects of climate change on the environment.
Bernie Sanders and Scott Pruitt had an intense conversation at the confirmation hearing in January. Sanders stated, "As you may know, some 97% of scientists who have written articles for peer-reviewed journals have concluded that climate change is real. It is caused by human activity, and it is already causing devastating problems in our country and around the world. Do you believe that climate change is caused by the carbon emission of human activity?"
Pruitt seemed uncomfortable with the question being directed at him by Bernie; he must have been feeling the Bern!
A Republican with a background in Law, Pruitt previously held the title of the Attorney General of Oklahoma. He was appointed as the new administrator of the Environmental Protection Agency in February 2017, and he is already under scrutiny by those who feel he does not fully represent the mission of the agency.
Pruitt's leadership is in question; his views are radical, much like President Donald Trump. Pruitt questions the science behind climate change. If he is against such science, then he does not have the full interest in the systems that make the Earth function. He denies the power of the planet that we are living in and he is choosing to neglect the damages being caused by human activity.
Pruitt does not care about the hard work that environmentalists, scientists, and activists have put into environmental regulations in the Obama administration. The serious modifications that will occur under the new leadership of the E.P.A. have the potential to expedite climate change.
According to The New York Times, "Mr. Pruitt has vowed to continue the traditional work of the E.P.A.: a longstanding program for sending funds to states to clean up "brownfields"…"
However, the budget proposal created by President Trump would cut back funds to brownfields by 40 percent.
Scott Pruitt is aware of the budget cuts set by the President; he wants to set goals for the agency and work around them with the $6.1 billion dollars. Scott is handling this situation in a professional and optimistic matter and is not allowing the financial cut to affect his decisions.
How can Americans feel safe knowing that the environmental revisions under Trump will cut back on finances that support research on climate change, water safety regulations, and issues with air pollution?
Moving forward, how will Scott Pruitt work alongside President Trump to bring forth the best changes for the agency? Will Scott Pruitt and the President see eye to eye or will there be tension in the coming weeks?
Written by Amanda Ortiz for Caracal Reports