Women In Suburbs Of Nigeria's Capital Travel 20km To Deliver Babies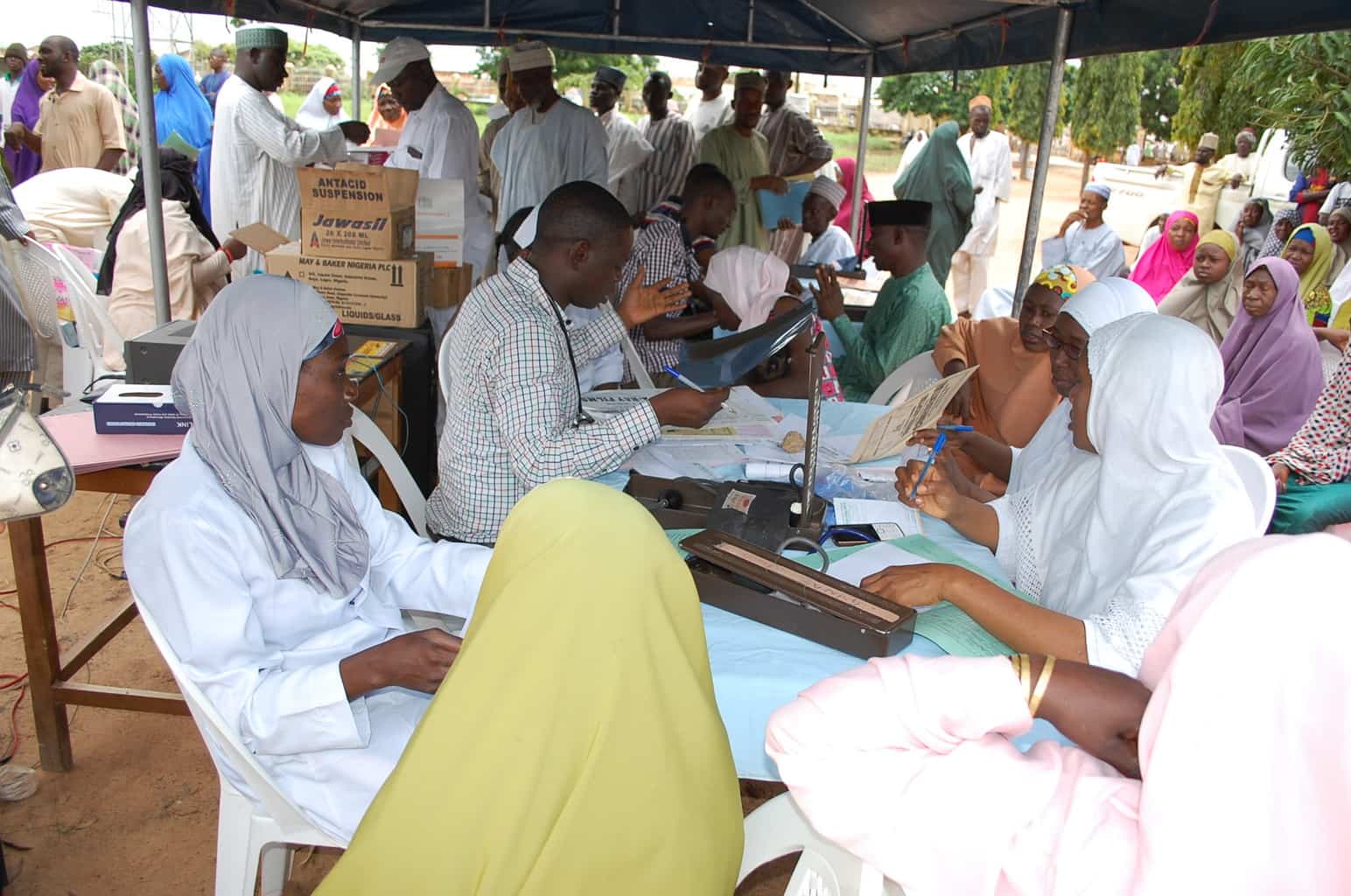 Why would delivering a baby be a dreaded task in the suburbs of Nigeria's glittering capital city, Abuja?
Statistically, 4,400 Nigerian pregnant women die on monthly basis, 144 die every day, making it 6 deaths every hour and 1 maternal death every 10 minutes due to pregnancy and child births which are preventable.
From these frightening figures, one is tempted to ask what the causes are, what the government is doing to effectively address the issue in order to reverse the inevitable death toll of pregnant mothers.
Habiba, a resident of Shere community in Bwari Area council Abuja had to endure a one-hour motorcycle ride over a deplorable road to get to hospital in the neighboring community at 2am in the morning to deliver her baby. Unfortunately, she lost the baby because she lost a lot of blood due to the stressful bumpy bike ride.
Just like Habiba, many pregnant women in the suburbs of Nigeria's Federal Capital Territory FCT hardly make it to health facilities whenever they set to put to bed. Many deliver by the roadside on their way to hospital.
The Inhabitants of these communities live the fate of abandoned people. This is evident in the lack of basic health amenities, which is supposed to be one of their fundamental human rights as citizens of Nigeria.
It is nothing but enormous, the travails of FCT rural dwellers in search of quality healthcare. The children suffer from malaria, and the environment seems to be a good breeding ground for epidemics like cholera.
Unfortunately, many see healthcare centers in Abuja suburbs as the last resort only where herbal medicines or sacrifices and offerings have failed.
Most health facilities in the suburbs are not up to the required standard. There are many such sad tales about health centers in various communities in the territory, where the building is not dilapidated; the center suffers either dearth of facilities or inadequate health workers.
Although most of the communities in Bwari area council have health centers, many of them function skeletally as they lack basic facilities and medical personnel.
A resident in the area council, Mrs. Tomori said the facilities at their community health center are overstressed and insufficient to meet up with daily demands coming in from Shere.
"What I want the area council to do is to develop here so that they can give the patients good treatment, so that expectant and nursing mothers can come here instead of going to town," Mrs. Tomori said.
A community leader in Shere who simply gave his name as Alhaji Ibrahim said over 10 villages are currently depending on health facilities in neighboring Bwari town for their health needs. According to him, 18 other neighboring communities which include; Sumpai, Kachiko, Alokai, Barama, Kutai, Kulepai, Agwan-Kwara, Paiko, Dabwai, Gudupai, Panda, Dankuru, Galuwyi land 2, Durumi, Sherape, Shere-Gwari and Shere-Koro, seek medical attention in Bwari town.
He therefore appealed to the Federal Capital Territory administration to upgrade the centers and build new ones as necessary.
"There are more than 10 villages under this area. And the only good hospital around is in Bwari. It's not easy for somebody to travel from 15km to 30km just to get to a serious health center especially when a woman is in labor.
"I wish that the FCT administration will look into this our problem," he said.
On many occasions, while accosted, officials of the Health and Human Services Secretariat in the Federal Capital Territory Administration have admitted that there is a gap. Caracal Reports was unable to reach the Secretary on a first call to his office. A full documentary will follow shortly.
Ademola George – Caracal Reports.