Over 140 Buried After Chinese Landslide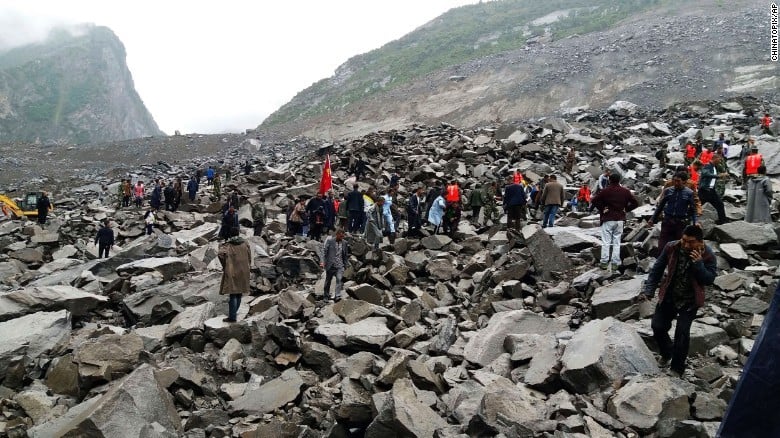 Rainfall triggered a landslide in China's Sichuan Province today, leaving at least five dead and over 140 people buried in the aftermath.
62 homes were buried in the village of Xinmo, in Mao County, along with almost a mile of road and river. The landslide came from a nearby mountain, around 6 AM on Saturday. A family of three narrowly escaped the landslide, having been woke by their newborn child at the time of the event. While initial reports said that the rainfall was extremely heavy, some further reports have said that the rain was not significant and there were not signs a landslide was imminent.
Rescue official Wang Yongbo told CCTV that, ""It's the biggest landslide to hit this area since the Wenchuan earthquake." Sichuan Province has had landslides in the past, including a 2008 earthquake which left almost 90,000 dead or missing. Mao County is home to about 110,000 people.
Two people have been successfully rescued.  According to reports, some residents trapped under the rubble have been using cell phones to contact emergency officials.
Over 1000 rescue officials rushed to the area, although further poor weather could hamper attempts at rescue. Chinese President Xi Jinping told rescuers to, "spare no effort" in their attempts at recovery.