US Supreme Court Allows Portions of Travel Ban, Will Review In October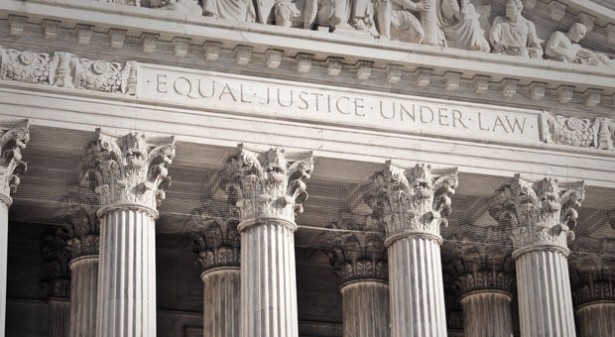 Today, the Supreme Court announced it plans to review President Trump's travel ban when court resumes in the fall. The decision allows for portion of the ban to take affect in the meantime.
According to SCOTUSBlog, the government cannot enforce the ban against individuals, "with a bona fide relationship to the US". Two federal courts previously ruled that the ban is unconstitutional.
Under the courts limitations, it appears that citizens of the affected countries with ties to individuals, institutions, or other entities within the United States will still be allowed across the border.
Justice Clarence Thomas, Justice Samuel Alito, and Justice Neil Gorsuch dissented in part on the court's opinion, stating that they believed that the ban should be reinstated in full while the court considered the case.
In his dissension, Justice Thomas wrote, "The compromise [will] invite a flood of litigation until this case is finally resolved on the merits, as parties and courts struggle to determine what exactly constitutes a 'bona fide relationship,' who precisely has a 'credible claim' to that relationship, and whether the claimed relationship was formed 'simply to avoid' the executive order."
The travel ban, instituted by President Trump's executive order on March 6th, was the second and less stringent travel ban instituted by the President. It imposed a ninety-day restriction of citizens of Iran, Libya, Somalia, Sudan, Syria and Yemen from travelling to the United States.
In May, the Fourth Circuit Court of Appeals ruled that the ban amounted to religious discrimination. In that case, the court held that the order, "drips with religious intolerance, animus and discrimination."
Following that decision, the Ninth Circuit Court of Appeals ruled in June that Trump, "exceeded the scope of the authority delegated to him by Congress" and that the ban did not comply with federal law.
The White House has stated that they believe that both bans are necessary to national security, while critics believe that the executive orders amount to religious discrimination.
The original travel ban has a limited scope of 90 days, which may make the case moot when the court hears it in the fall. However, the case could have major implications for the scope of presidential power.