Donald Trump Jr. met with Russian lawyer, offered damaging Clinton information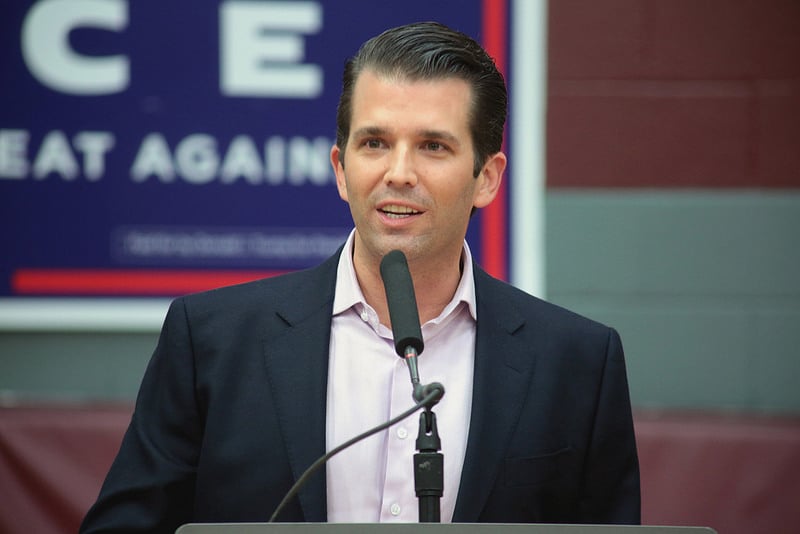 On June 3, 2016, roughly a month before then Mr. Trump was named the Republican nominee for the presidency an email was received by Donald Trump Jr. The email was sent by one of the President's former Russian business associates which offered damaging information regarding Hillary Clinton. Mr. Trump Jr. responded in the same explicit nature of the email that he received, according to the New York Times, replying: "If it's what you say I love it especially later in the summer."
The two apparently exchanged emails for the next few days before agreeing to a meeting at Trump Tower in New York. The same New York Times report states that on June 9, 2016, Mr. Trump Jr. met with the Russian lawyer, Natalia Veselnitskaya, in Trump Tower. Although there have been reports of associates and advisers meeting with Russians during the campaign this is the first such instance of a private meeting involving one of the President's inner circle.
The release of these emails is also the first piece of evidence that someone close to the campaign was willing to accept help from the Russians. This also links to the question that has surrounded the Trump Presidency for months, which is: Was there collusion between the Trump campaign and the Russian government to tamper with the United States election? Although this question still cannot be answered with any real certainty, this does come as a damaging piece of evidence to the Presidency.
According to a report by The Independent, Rob Goldstone, a former British tabloid journalist who works as in New York as a music publicist and is a friend of Mr. Trump Jr., sent the original email to Mr. Trump Jr. Mr Goldstone, writing on behalf of Russain pop star Emin Agalarov, son of a Russian real estate tycoon,  reportedly wrote: "The Crown prosecutor of Russia … offered to provide the Trump campaign with some official documents and information that would incriminate Hillary and her dealings with Russia and would be very useful to your father." Mr. Goldstone added: "This is obviously very high level and sensitive information but is part of Russia and its government's support for Mr. Trump."Once again, Mr. Trump Jr. responded in the affirmative stating that he would "love it."
Whether or not any information was actually given to Mr. Trump Jr. or the campaign still remains to be seen, however, the meeting itself is worrisome as the Trump presidency has worked to distance itself from the entire affair. President Trump, at the G20 summit, agreed with Russian President Putin that it was time to "move forward." In light of recent evidence, the prospect of moving forward becomes less likely, as there are now more concrete ties between the Russian Government and the Trump campaign.
Conor Baker, Caracal Reports