NIGERIA: TO RESTRUCTURE OR NOT TO RESTRUCTURE; AN UNENDING STORY WITH A DOUBTFUL ENDING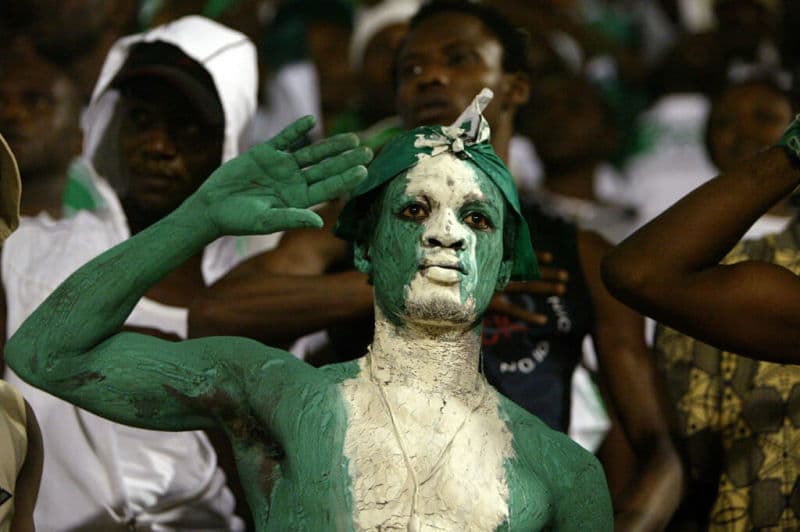 First, it was the lone solitary refrain from the South West of the country. Next it gradually became many but muted voices. With events happening so fast and extremely negatively in the last two years, the cry became a cacophony of voices. And by 2016 and 2017, it has become a multi-tongued word, RESTRUCTURE!!!
NEVER FORGET THE PAST
In the heat and anxiety to drive the call to restructure, many have forgotten two important events in Nigeria's history. The January 15th coup, and the June 23rd 1993 Abiola election victory nullification. The issue of restructuring may never have surfaced or even could have been an issue. But then life and human history have their quirks and turns. We now have to deal with our history and experiences.
As if one with a prescient knowledge, back in February 2017, I had seen that restructuring was going to be an inevitable issue. I had cause then to do a write up, titled – Reconstructing the Restructuring Arguments – as I had felt, the issue had become befuddled in an agenda-setting manner and became a matter of professional social responsibility. We are clearly at that point where, K.O. Mbadiwe, a First Republic Nigerian politician would describe as – when the "come, comes to become". This is one debate we cannot avoid. This is an opportunity for Nigeria, too good to miss; we are in the cusp of history – to make or mar.
THE TRIGGERS
As Nigerians would put it – Yanga dey sleep, trouble go wake am . No one would have minded a warped, Northern Nigeria feudal inspired anti- federalism constitution. Typically of Nigeria, we would have muddled along into the next century, but then, Buhari with his poor education, little national network; with a pro Muslim inclined preferences came back into the scene. Being a very local 'Daura' person, his first Presidential appointments, and deliberate subsequent acts triggered in the wider nation, a sense of injustice, lack of fairness and a cavalier attitude towards the Federal Character provisions of the Nigerian Constitution.
Buhari's wrongdoing and blatant ignorance of governance are too numerous to ignore. First, Buhari, under the guise of appointing those he knew and could trust appointed his cousins, nephews, nieces, and friends of his family members. He showed the country that only northerners, Muslims, and family circle members were those he knew and could trust. Having done little in establishing himself since leaving office 30 years ago, he appointed only his clannish considerations into positions of trust and prominence. This was deepened when the DSS (Directorate of Secret Service) was recruiting in early 2017 and over 60% Nigerians from Buhari's home state, Katsina, were recruited into a Federal and National agency. To deepen the suspicion of his agenda, mainly northerners and Muslims are 95% of the National security architecture. On being questioned, his lame and tepid defense was that he could only appoint those he could trust and know. Now in 2017, how can a man who wants to be a President of a country have only his immediate clan and friends as the only circle of close knowledge? To pour salt to injury, he said he could only appoint 95% of those who voted for him in the North as against 5% that voted for him in the South.
BIAFRA AGITATION
It was patent that Buhari had an agenda when Nnamdi Kanu came into the country. He could have arraigned him and incarcerated him if the courts so decided. Instead, he held him in prison custody in the ignorant view that as long as he was held up, the Biafran question would die. He neither released him not even after he went to London on his long AWOL, nor tried him. He ended up promoting him to sainthood and by default procured the ultimate achievement of IPOB, and made Nnamdi Kanu the face of the Biafra agitations. And when in their agitations, some of them were arrested and killed; he washed his hands off and refused to allow Nnamdi Kanu bail, despite the court granting him, a legal bail reprieve. This act has fuelled the Biafran agitation, which also kicked in the restructuring divide and split up agitations.
Then there is the question of Herdsmen – the fourth most dangerous group on earth. Their murderous rampage in Southern Kaduna, Agatu in Benue State, Nimbo in Enugu state, Ewu and Ekpoma in Edo State, Ubuluku in Delta State should have aroused a President to take a decisive action – whether they are Fulanis or the rump of Ghadafi's army or the marauding Fulani herdsmen from Mali or Niger. President Buhari is content to have press releases from his press secretaries but no intelligence gathering and a reining in on the rapists and murderers who go about with AK 47 guns as they lead their cows. Why should he? After all, he is the Grand Patron of the Miyetti Allah (Cattle Herdsmen) of Nigeria and their unspoken creed is that a cow's life is far more valuable than human life and for every Fulani killed by anyone, calls for immediate and high casualty reprisal. This we saw when three weeks ago, Fulani's were repelled in Taraba State by indigenes and two weeks ago in Southern Kaduna. The Federal Government's quick response in Taraba, revealed a hidden agenda by the Fulani/Muslim dominated Federal Government. It also plays into the suspicion in the Southern/Christian parts of Nigeria of an Islamization agenda.
UNSYMPATHETIC TO NON-FAMILY MEMBERS
Buhari would rather condole with Parisians, Germans, and Londoners than raise a voice to condemn or commiserate with Nigerians attacked by herdsmen. It has taken the cry of the Christian Association of Nigeria (CAN) to cause the Senate to order a reversal of a lumped religious curriculum. A curriculum where Christian and Muslims students in secondary schools would be forced to undertake a course called -Religious Knowledge and National Values, a hybrid of Christian – Arabic – Muslim doctrine, in a typical Fulani "taquiya" (deception) method of forcing down Muslim/Arabic knowledge on unsuspecting Christians, especially in the North. Ostensibly, the Federal Ministry of education claims that they lack teachers to handle French and Christian religious knowledge teachers and it was then instructed that students should opt for Arabic or French. Naturally there would be more Arabic teachers and that would be their clincher!!
The Islamization agenda became more patent after the drive for Nigeria to belong to the Islamic organization back in 1985/86. Since then the North considers that the presence of Southerners in the Presidency was weakening their resolve for the islamization of Nigeria. And in another could-not -care-less- brazen-attitude, President Buhari corralled Nigeria as far back as February 2017 into a coalition of Saudi led 33 Islamic Arab nations coalition under the guise of a united global front to confront Al Qaeda, radical Islam and Boko Haram terrorism. Christians and the South are not amused at this Sunni leaning tendency of an Islamist President. The view of those who object to the coalition made known since December 2016, is that our objectives are not the same as that of Saudi Arabia who wish to challenge Iran and its Shia tendency.
Yet another guise has been kicked in. Under the pretext that Nigeria needs massive infrastructure to drive development, the Debt Management Office took up ads to enjoin Nigerians to enlist for he first ever Sukkuk Bond, in July 2017. The sweetener for the public was that the terms were not as demanding as the regular western Capitalist Bonds. In addition, examples of countries that have sold out Sukkuk Bonds in the Islamic and western world were promoted to disabuse fears. But then Christians and southerners are well aware that the road to hell is often paved in gold.
Everyone is watching, and anxiety and anger are mixing up by the day.
The concoction of a bitter frothy broth is before an immobile Nigeria. Without a President who has been away for nearly a third of the year, totally incapacitated, Nigeria has stopped real decisions. No nation ever functions this way – with no President visible, and no Vice President, this is a perfect cocktail by the northern cabal to hold down the country and to continue their puppeteering acts. No Minister has been sworn in the absence of the de facto President, no decision if Nigeria may structure or restructure, APC cannot hold a convention, as they say without Buhari or even to contemplate that he resigns or to have his health condition disclosed.
In the meantime, the Presidential plane is parked in London at the triple cost to Nigeria. Medical bills are pilling up for a man who ought to have disclosed his health condition before the elections, parking and landing fees and Estacode allowances for crew and security details. In Nigeria, so long as it is a Northerner involved in this comic travesty, silent is the word. Had it been a southerner in this health discomfiture, Northerners may have been acting furious. As in the northern culture, efficiency does not matter; they count idleness and waste of time and resources as God ordained. Anyone who thinks otherwise is insensitive and inconsiderate.
Despite the hue and cry that Buhari's absence is affecting the economy and governance all clamor falls on adamant northern ears. These, all combine to fuel restlessness, and the agitations for restructuring thus making the word odious, contentious and having myriad of meanings depending on where you are located in Nigeria, your religion, or your ethnicity.
Tony Abollo for Caracal Reports