Unemployment Rate Lowest in 16 Years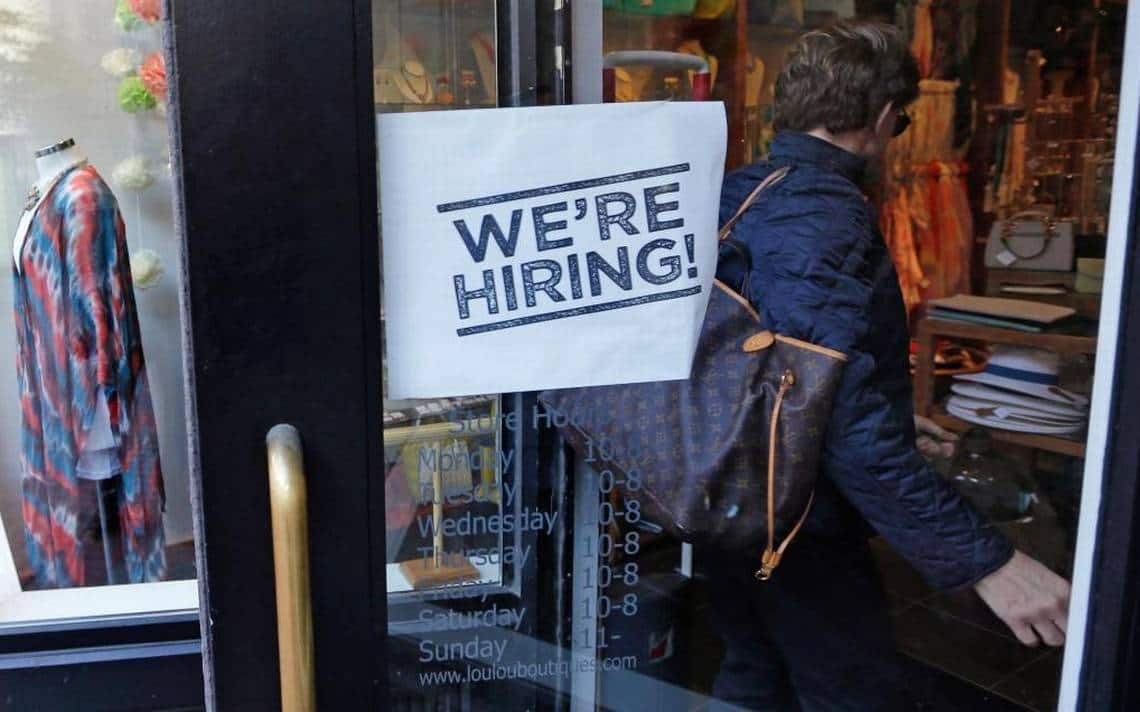 As president Donald Trump's approval ratings continue to decline rapidly, the United States unemployment rate has fallen to 4.3 percent, as of July, according to the Bureau of Labor Statistics, making it the lowest rate in 16 years. The last time the nation has seen the same rate was in May of 2001.
However, despite the steady job growth in July, workers are still greatly experiencing slower wage gains. According to Joseph Sedyl, capital market economist with J.P. Morgan Private Bank, "there's a demand for labor, but its not overheating on the wage front," emphasizing that while jobs numbers are increasing, wages are moving in a lateral direction. United States Department of Labor reports that U.S employers added 209,000 net new jobs which was slightly above expectations from analysts. In addition, average hourly earnings has increased 9 cents, equivalent to less than 1 percent.
Analyst have described the report in positive but consistent terms. Mark Hamrick, senior economic analyst for consumer financial services firm at Bankrate.com, noted "While the pace of jobs creation in 2017 may not be as strong as the year before, it's still respectable for mature economic expansion."
Trump, never shying away from boosting his self-confidence on twitter, acknowledged the report tweeting: "Excellent Jobs Numbers just released – and I have only just begun. Many job stifling regulations continue to fall. Movement back to USA!"
This time last year, unemployment rate was just .6 percent higher at 4.9 percent and analysts have reported that employers are widely still optimistic about the economy because of the job gains.
According to the Los Angeles Times, the food and beverage sector has seen noticeable growth. With 53,000 positions added in July and 313,000 added so far this year, it has indicated a change in consumer spending habits; cutting back on Brick and Mortar stores and investing more into eating out.
Also on the rise in July were warehousing and transportation jobs, most likely due to a steady increase in online shopping and e-commerce sales.
The only issue is the fact that wage growth has continued a slow increase.
As noted by Cathy Barrera, chief economic advisor for the job search site, ZipRecruiter, "Historically, wages have grown when the unemployment rate is below 5 percent." Despite the fact that the average hourly wages has increased by 2.5 percent year-over-year, these gains are not as high as expected when in conjunction with the low unemployment rate.
The lagging wage growth, according to economists, could be associated with the job gains in traditionally lower-paid sectors, such as leisure and hospitality and the restaurant industry. For instance, the leisure and hospitality sector added 62,000 jobs in July.
As reported by CNN Money, employers have added a total of 1,074,000 jobs during Trump's first six full months in office. This number is tuned with the 1,084,000 jobs created during President Barack Obama's last six months in office. However, Trump's first six month record is obviously better than Obama's first six months in office when 3.4 million jobs were lost. This is due to Obama's unfortunate reality of inheriting the worst economic downturn since the Great Depression.
Trump should be thanking Obama since Obama handed over to Trump an economy that was close to what economists consider "full employment", a term used to indicate that businesses have an extremely hard time finding available and qualified workers to fill job openings.
According to the most recent data report by the US Department of Labor, there were 5.7 million unfilled job openings, which is close to the record number since it started keeping track in 2000. The odds have become much better for people looking for work. Nearly twice as many people are quitting jobs to look for better positions, as are being laid off or fired — a sign of a strong labor market.