Shooting Erupts at Tennessee Church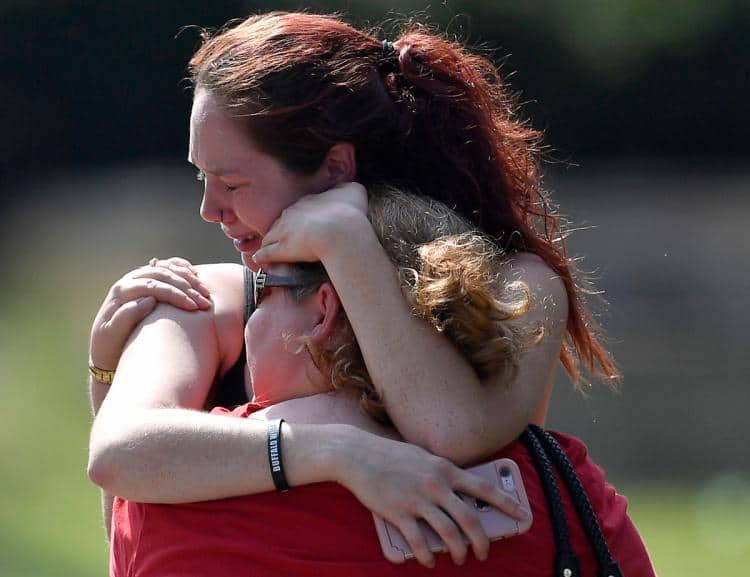 Posted:
September 24, 2017 at 11:28 pm / by
Conor Baker
/
Sunday services at a church in Tennessee turned deadly when a gunman opened fire. The Metropolitan Nashville Police Department has stated that the shooting claimed the life of one, and injured seven other churchgoers. The shooter began firing as service was letting out of Burnette Chapel Church of Christ in Antioch.
Police received the first call reporting shots fired at roughly 11:15 AM central time. The shooter shot Melanie Smith, 39, as she was exiting the church. The gunman then entered the church with two pistols and continued firing into the crowd of churchgoers. The Department of Justice and FBI have opened a civil rights investigation into the shooting.
According to CNN, while authorities are still working to determine a motive for the shooting, a suspect is in custody. After being hospitalized for gunshot wounds, Emanuel Kidega Samson was released into police custody. Mr. Samson is a Sudanese man with legal US residency.  It is believed that Samson will be charged with murder and attempted murder. About 50 people were still in the church after the service when the shooting began. Six of those 50 were wounded in the shooting, while another who attempted to confront the shooter, was pistol-whipped.
A church usher reportedly approached the shooter and a struggle ensued. It is believed that in the midst of this struggle, the gunman accidentally shot himself. Members of the parish have said that Samson used to be a parishioner of the church but had not seen him in a long time. They were unable to identify the shooter at the time, as he was wearing a ski mask. The shooter shot three men and three women, and Smith as she walked to her car. All of the victims were adults. Two of the victims are in critical condition, while the other four are believed to be in stable condition.
The already horrific scene could very well have been worse, had the usher not intervened. The usher, Robert Engle was pistol whipped during the confrontations, before reportedly going to his car and returning with a pistol of his own. Metropolitan Nashville Police have called Mr. Engle a "hero."
Megan Barry, mayor of Metropolitan Nashville and Davidson County, said of the shooting: "is a terrible tragedy for our city. My heart aches for the family and friends of the deceased as well as for the wounded victims and their loved ones." Police subsequently blocked off the surrounding area of the church and the investigation continues.
BREAKING VIDEO: First account confirms multiple victims inside Tennessee Church shooting. pic.twitter.com/dkG3kHAjtN

— The Anon Journal (@TheAnonJournal) September 24, 2017