Kenyan President Calls For Prayers As Presidential Election Re-Run Nears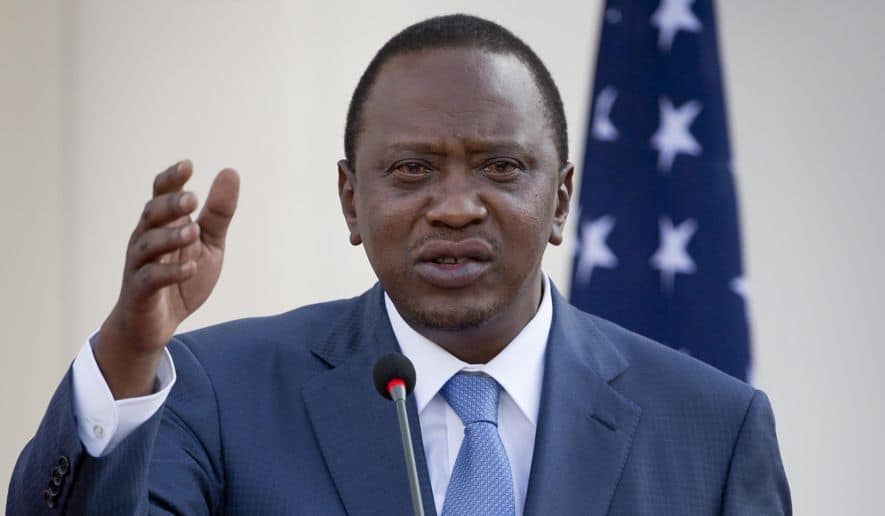 The Kenyan President, Uhuru Kenyatta has called for prayers from religious groups and leaders ahead of presidential election re-run later this month.
The president, who admitted that the country is going through a tough time, said the expected national prayer would conclude the national prayer day on Sunday.
Meanwhile, the president is believed to have been entertaining panic on series of events that has greeted Kenya since a repeat election verdict given by Supreme Court recently.
"The path since the Supreme Court decision has not been easy for our country, but we thank God for seeing us through," President Kenyatta said.
"Now, as we walk towards the 26th of October, as a God-fearing people, we beckon our God to give us divine guidance to fulfill our constitutional mandate, and we will."
The Chief Justice of the country, David Maraga had on September 1 nullified the August 8 presidential election and ordered a fresh poll in 60 days.
Protests and anger against the electoral commission in the country have led to some electoral officials being forcibly removed from office. The protesters believed the commission's officials would compromise the re-election.
The situation which is heavily divided along the political lines, reached a climax on Wednesday when Dr. Akombe fled Kenya and announced her resignation from New York.
On this development, Caracal Reports gathered that the political crisis in the country appears deepening with the head of the election board saying it cannot guarantee the credibility of the presidential rerun.
The Independent Electoral and Boundaries Commission has invited the country's political leaders to meet in advance of the election.
The IEBC chairperson, Wafula Chebukati, asked all parties to stop interfering in the election process.
More than 15 million people cast their vote in the earlier election, which saw Kenyatta emerged as president.
I call for an extended period of prayer and reconciliation this weekend. https://t.co/JNPuloybGy

— Uhuru Kenyatta (@UKenyatta) October 18, 2017